Remodeling Pricing Guide for Texas Homes
We're here to provide estimated pricing information for all types of home remodeling projects. When you're budgeting, or just researching the cost of remodeling your home, we can help!
Setting a budget for home remodeling projects can be an overwhelming task. We're here to take the hassle out of the process and help you get the most for your money. No matter what room in the house you're planning to tackle, from the Kitchen or bathroom to the basement or garage, you'll find home remodel cost guides that will give you an accurate range of potential costs. We've included cost guides for a complete range of exterior projects too!
Whether you're remodeling on a shoestring, are planning a "middle of the road" project in terms of price, or want something dynamically upscale, our remodel cost guides let you know what's available for the budget you're working with.
Get started now by browsing our remodel cost guides for the rooms in your home that need a makeover. Or read a few of our informative articles on related topics.
Our goal is to help you plan the costs for your home remodeling and see the project come together just the way you've imagined it. We're confident you'll find these remodel cost guides to be a great help.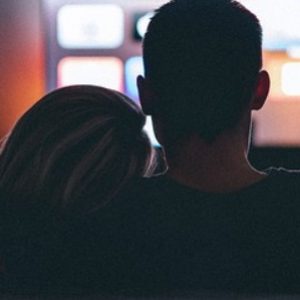 Designing the Perfect Home Theater Setup Creating a home theater…
Remodeling Guides for Specific Areas of your Home
Jump right into the guides by choosing an area of your home and viewing the remodeling cost guides that are most closely related to that area.
Kitchens
Bathrooms
Basements
Bedrooms
Garages
Utility
Outdoor
Costs for Contractors
Homeowners remodeling their houses are trying to decide if its something they can do themselves or do they need to hire a Contractor? So if you do hire a Contractor, what do you need to know when choosing one ? what are the should and should-nots you need to look for?
Choosing the Right Contractor
Start with Family and Friends when looking for a contractor. You probably know at least 1 or 2 people in your family or friends that have had work done in their home in the past. What better reference can you get than from people you know. At least you know they will be honest and if they were happy with their contractor.
If you absolutely don't know of any contractors, there are plenty of websites available for searching for them, including this website you are currently viewing. Be sure to do your homework though, check out references, better business bureau and ask for references. Its also a good idea to make sure they show you proof of insurance for liability and possible damage done to your home while they may be working there. There are also websites that you can pay for a list of reputable contractors such as Angi, but even though there's a cost, they do all the background checks for you.
Many times people are bound to a budget and tend to look for the least expensive contractor, but in the long run you may end up paying much more if there are any issues with the work they have done. They may not warranty their work or may not even be insured. Again, the best thing you can do is some research ahead which could save you from making a terrible mistake.
Choosing the right Contractor can make or break the job they are doing, it may be worth budgeting a little more to have the piece of mind of knowing you will get the results you expect in a home remodeling project.
A Word of Advice
There are a lot of losers for Contractors out there, trust your instinct once you meet them, being prepared ahead of time by learning as much as you can about the work you want done. This will only benefit you when choosing the correct contractor.
Other Home Remodeling Cost Guides
There are many home improvement projects that don't fall into their own category, such as wheelchair ramps and handicap access tubs to fireplaces, chimneys and organization units. The home remodeling cost associated with these other projects could run from very little, or depending on the extent of the remodeling project, be very expensive. However, all of them can add value to your home or increase its functionality. Many home improvement projects can be completed by the homeowner, but if you have a project that requires electrical or plumbing, we recommend you consult a professional. If you recently took on a project, please consider sharing the details with us.
Based on the fact that there are many small projects that you can do around your home, we couldn't possibly provide the home improvement cost for each one. But if you decide on an easy project such as painting or applying wallpaper, you can expect to pay from $100-$400 if you DIY or $250-$1,000 for a professional. For a more expensive project like replacing the windows in your home, you can expect to pay from $5,000 – $25,000 dollars depending on how many rooms and the type of windows you select.