What to do in Corpus Christi?
Lots of sunshine, excellent beaches, and clean air; are the ultimate combination for a perfect getaway. Corpus Christi will charm you in a way that you will soon be wanting to come back for some more. This "Sparkling city by the bay" truly lives up to the name it's been lovingly given. No time is a bad time to visit Corpus Christi, with clear blue skies and excellent weather welcoming you all year through. The winters here are not very long and mild too, so soak in the relaxed atmosphere of this place when your heart desires.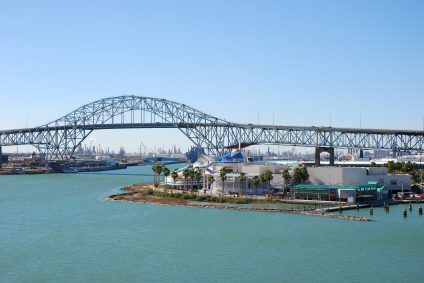 Corpus Christi makes for an ideal stopover for all those planning to go ahead to either Mexico or King Ranch. So, whether you plan to go explore the city or head out, this city is at a very convenient location. For those who want to experience the city, the best way to move around is through the Corpus Christi Regional Transportation Authority or the RTA, as it is more popularly known. The RTA provides a fixed route bus service at very reasonable costs for residents and tourists along with other special carpool services. With 1351 bus stops, getting to any place in Corpus Christi is easy, even if you do not have a car. RTA also provides the Harbor Ferry which provides water transportation from Peoples Street to the Aquarium and Corpus Christi beaches.
As soon as you arrive in Corpus Christi, you'll understand why locals call it the "Sparkling City by the Sea". This popular resort on Texas's sun-kissed Gulf Coast boasts beautiful beaches, world-class water sports, and spectacular wildlife. From fishing and surfing to museums and parks, this laid-back city offers plenty to keep the whole family happy and engaged—with the added bonus of fabulous weather year-round. Fortunately, many Corpus Christi vacation rentals come with their own pool, barbecue grill, and hot tub, so you can keep the alfresco vibe going 24/7.
Bay-watching Corpus Christi-style
Corpus Christi makes the most of its enviable location on the Gulf of Mexico, offering a wide range of sports and natural attractions. The piers that extend into Corpus Christi Bay provide relaxing settings for inshore fishing, or you can up the excitement level with a deep-sea charter to test your skills against tuna or marlin. This breezy stretch of the coast is one of the best spots in the country for windsurfing, kiteboarding, and sailing. The bay also attracts a rich diversity of seabirds, making it a magnet for wildlife enthusiasts.
Fishing, hunting, surfing, sailing, tennis, and golf – Corpus Christi has all the pieces for the perfect vacation.
Corpus Christi's prize draws
Corpus Christi vacation rentals on North Beach deliver 2 of the city's most popular visitor attractions to your doorstep. Dominating the shoreline is the vast hull of the USS Lexington, now a floating museum—open daily throughout the year. The legendary aircraft carrier saw extensive service during the Pacific War and recently claimed the limelight once again with a starring role in the 2001 movie "Pearl Harbor." Nearby, the Texas State Aquarium gives you the chance to dive beneath the waves to discover the teeming marine life of the Gulf of Mexico, including Atlantic bottlenose dolphins, sea turtles, and stingrays.

Corpus Christi sizzles whatever the season
You won't need to panic over what to pack for your vacation—Texas's temperate coastline can be relied on to deliver warmth and sunshine whatever the season. Even when the mercury soars, the gulf breezes keep things refreshingly cool. The popular summer months of July and August see a hike in demand for Corpus Christi vacation rentals by the beach, so you'll need to book ahead for the best availability at this busy time of year. Beat the crowds and benefit from low-season bargains in February and March, when it's still warm enough to enjoy the great outdoors.
Get wild in Corpus Christi
North Padre Island is a popular spot for Corpus Christi vacation rentals. The southern part of this barrier island is a protected national seashore, boasting pristine beach and dune environments that provide a haven for indigenous wildlife. On a good day, you might spot brown pelicans, blue herons, and white ibis, while the reserve is also home to a colony of endangered Kemp's ridley sea turtles. The adjacent Laguna Atascosa National Wildlife Refuge protects mammals such as rare wild cats and the Texas ocelot and runs restoration programs to preserve the unique vegetation of this unspoiled wetland.
Corpus Christi, a coastal city in Nueces County, is the eighth largest city in the state of Texas. The name of the city, a Latin word meaning the Body of Christ, was given to a Spanish settlement in honor of the Blessed Sacrament. At present, the city is a major tourist destination in the state and has been nicknamed The Sparkling City by the Sea. Some of the most visited attractions in the southeastern part of the city, near the Pharaoh Valley subdivision, include the Hans and Pat Suter Wildlife Refuge, situated on the western shore of the Oso Bay; and the Pharaoh's golf course, a haven for a number of migratory and coastal birds.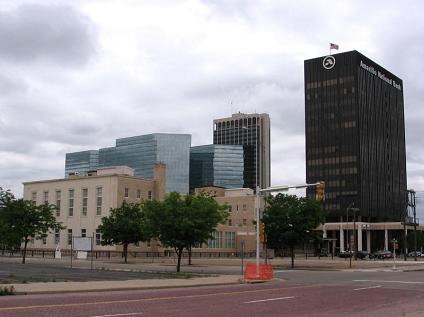 Family Attractions in Corpus Christi
The main places of tourist interest on North Beach include the Texas State Aquarium, the USS Lexington Museum, and Corpus Christi's museum district. The main attractions in the Museum District are the Corpus Christi Museum of Science and history, the Museum of Asian Cultures, the Harbor Playhouse Theater, the South Texas Institute for the Arts, and the Heritage Park. The museum district is actually a part of the downtown area, which is also home to a number of companies, shops, skyscrapers, the Texas Surf Museum, and Mirador de la Flor. Downtown is also a popular center of marinas.
Other well-frequented tourist places nearby include the Corpus Christi Botanical Gardens and Nature Center, the Padre Island National Seashore, the Mustang Island State Park, the King Ranch, and the South Padre Island Drive (SPID). The SPID is the main retail corridor of the city, with two major shopping malls, the Sunrise Mall and the Padre Staples Mall. Besides, the city also has a number of other small strip centers, shopping centers, and elegant restaurants.
Corpus Christi is also known for its recreational activities. The main tourist activities include fishing, hunting, kayak fishing, kite boarding, windsurfing, kite flying, and skateboarding. The famous Corpus Christi Skate Park, situated in Cole Park on the shoreline of the Corpus Christi Bay near downtown, is a 12,000 square ft (1100 square meters) Concrete Park, which features a skating bowl, and a street course with stairs, railings and flat surfaces. The city has a lot to offer and is well worth visiting.
Website: www.cctexas.com
Padre Island National Seashore
20301 Park Rd 22, Corpus Christi, TX 78418
Are you looking for a beautiful getaway and fun vacation destination? Padre Island National Seashore, just off the coast of Corpus Christi, is one of the most fun and wonderful places to visit.
Padre Island National Seashore Park is the largest undeveloped barrier island in the continental U.S. Visitors can experience this natural wonderland by boating, fishing, windsurfing, and relaxing. Father and Daughter Feeding Seagulls at Padre Island Texas USA Birdwatchers are in heaven and everybody looks forward to the seasonal Sea Turtle hatchling releases. Mustang Island State Park provides visitors with a more primitive experience on its 5-mile beach. Enjoy camping, hiking, and mountain biking in this rustic, complicated ecosystem.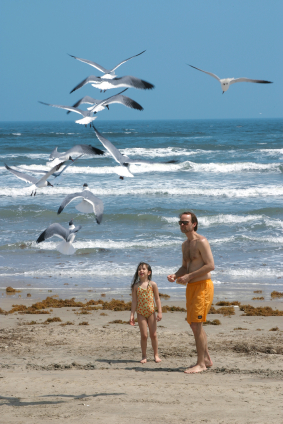 It is a barrier island encompassing 70 miles that have not been developed and boasts 130,000 acres of sand dunes, beaches, and grassland. The island itself, which differentiates the Laguna Madre from the Gulf of Mexico, has been owned by four different countries throughout its history.
Padre Island National Seashore was founded in 1962 and is located directly along the Central Flyway, a major migratory route for birds. This makes it an ideal location for avid birdwatchers, as it allows them to see approximately 380 different species of birds.
There is also a lot of marine wildlife, such as endangered animals and sea turtles. Beach activities are, of course, a big draw to Padre Island National Seashore. Diving, windsurfing, diving, swimming, watching sea turtles, going on cruises, or simply relaxing on the sandy beaches with a novel and an umbrella!
USS Lexington
2914 N Shoreline Blvd, Corpus Christi, TX 78402
The USS Lexington was commissioned in 1943 and played an important role in World War II's Pacific theater. It was a key player in the 5th Fleet at Pearl Harbor, serving as a carrier for fighter planes. Its dark blue color gave it impressive camouflage that fooled Japanese forces, earning it the nickname "The Blue Ghost."
After a prolific career, the USS Lexington has more than earned its retirement, which it has found in the bay of Corpus Christi since 1992. It is a museum that teaches visitors about the heritage and function of naval battles and air transport, as well as its own story and legacy. It also has a flight simulator, an escape room, a 3D movie, and virtual battle stations!
The USS Lexington has five different self-guided tour routes, so there's no lack of things to do when it comes to exploring its 1,000-square-foot interiors. You'll be able to see the crew quarters, flight and hangar decks, command central, forecastle, and even a variety of vintage aircraft. Special tours, such as paranormal hunt tours and camping overnight tours, allow you to see even more of the ship.
Mustang Island State Park
Mustang Island State Park, situated south of the city of Post Aransas, Texas, is a 3,954 acre (16.01 sq-km) coastal barrier island with an extraordinary and complicated ecosystem. This state park is located along the spectacular Gulf of Mexico and has a 5-mile (8-km) beachfront. It was inaugurated in the year 1979. The Park is primarily known for its outdoor recreational activities. The main tourist activities at the Park include fishing, excellent birding, picnicking, and mountain biking, sunbathing, camping, swimming, and surfing. Besides, a number of interpretive ecological tours are made available to visitors upon request.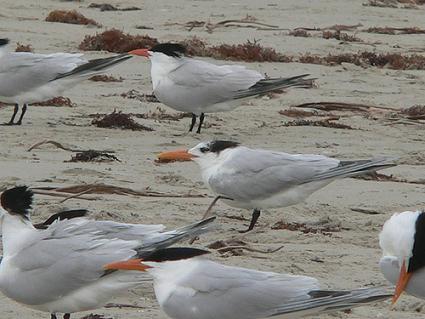 Mustang Island is largely dependent upon sand dunes for its protection from sea and storms. These coastal dunes are anchored by mats of vegetation and reach an average height of 15-20 ft (4.5-6.0 m). The common flora and fauna that can be found on the Island include sea oats, soil bind morning glory, pocket gophers, rice rats, cotton rats, striped skunks, cottontail, rabbits, coyotes, armadillos, waterfowl, shorebirds, hawks, songbirds. Over 600 distinct species of saltwater fish inhabit the water along the coast.
Mailing Address: 17047 State Highway 361, PO Box 326, Corpus Christi, TX 78373
Telephone: (361) 749-5246
Texas State Aquarium
2710 N Shoreline Blvd, Corpus Christi, TX 78402
Next, it's on to the Texas State Aquarium to see Pacific sea nettles, sharks, stingrays, bottlenose dolphins and more. Perhaps the South Texas Botanical Gardens are of interest to you, with 180 acres of beautifully designed exhibits such as its Orchid House, Plumeria Garden and Butterly House. These Gardens border the King Ranch and is an excellent site for seeing shore and woodland birds along the Great Texas Coastal Birding Trail. A unique opportunity at Dolphin Connection Texas allows visitors to "get dolphinized" with close-up experiences with dolphins in their natural habitat.
The Texas State Aquarium, situated in Corpus Christi, Texas, is a non-profit aquarium committed to promoting the Gulf of Mexico and conservation. The major attractions at the Aquarium include the four Dolphins: Cobie, DJ, Kai, and Shadow. Kai and DJ were brought from the Brookfield Zoo, while Shadow and Cobie came from the National Aquarium in Baltimore. Cobie passed away at the age of 15 from a chronic lung illness. At Dolphin Bayand, one can learn a lot about the Atlantic bottlenose dolphins.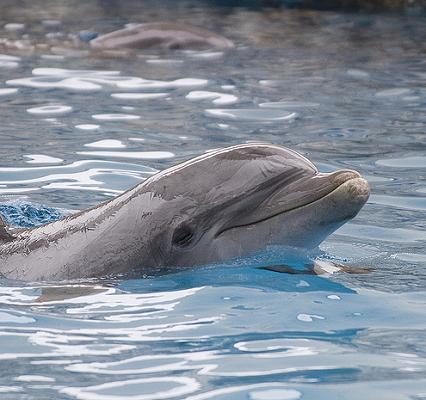 Another major attraction at the Texas State Aquarium is the Hawn Wild Flight Theater. This theater was added to the Aquarium on April 24, 2007. It was established to honor the Hawn family for their venerable dedication to the Aquarium's mission of wildlife education and conservation in South Texas. The Aquarium also features animal interviews, hands-on experience with stingrays and sharks, and daily dive presentations. Other highlights at the Aquarium include the Islands of Steel, where one can see a sand tiger shark; and the wonderful world of sea turtles and river otters. The Texas State Aquarium offers all the fun and adventure of an aquatic journey.
Corpus Christi Museum of Science and History
1900 N Chaparral St, Corpus Christi, TX 78401
The Corpus Christi Museum of Science and History initially opened its gates in 1957 with the goal of providing an interactive experience of information and knowledge about science, history, and discovery to people of all ages, particularly kids.
The museum, which covers nearly 100,000 square feet, focuses on the local area and southern Texas, designed to showcase exhibits and displays related to its history and the natural environment.
The Corpus Christi Museum of Science and History has a variety of exhibits that cover a wide range of topics. Gain knowledge about the Civil War, local gems and crystals, local fauna and flora historic photographs, Padre Island's famous unearthed shipwreck, old carriages, native customs and decorative arts, and the ecology of the coastal region.
The Science Center, which spans 5,000 square feet and includes a large play area for children, the Explore the Nanoverse display, which allows you to see the world through a microscope, and the Seeds of Change exhibit, which enables up-close looks at nature are some of the best things to see at the Museum of Science and History.
South Texas Botanical Gardens and Nature Center
8545 S Staples St, Corpus Christi, TX 78413
The South Texas Botanical Gardens and Nature Center is a nature lover's paradise. It is a modest and peaceful park that is firmly established among Corpus Christi attractions, located approximately 15 miles from the city center.
It has 180 acres and nature trails filled with various flora in the form of shrubs, trees, herbs, cacti, and grasslands. There are even animals like coyotes and deer roaming around!
You can visit many distinct gardens and areas filled with various flowers at the South Texas Botanical Gardens and Nature Center. A plumeria garden, a sensory garden, an orchid conservatory, a rose garden, a hibiscus garden, and an exotic Exhibit House are among the attractions.
There's also a hummingbird garden, a children's playground, and the chance to get up close and personal with reptiles and birds. This Botanical Gardens and Nature Center, which opened in 1987, is an educational and recreational resource in Corpus Christi. Throughout the year, a variety of events for guests are held, ranging from garden shows to wonderful sales.
Texas Surf Museum
309 N Water St, Corpus Christi, TX 78401
The Texas Surf Museum, a quirky and unusual little offering downtown that concentrates on the state's history with the sport of surfing, is no surprise given the shoreline waves of Corpus Christi. Naturally, it's a must-see for any surfer, but it's also an engaging and informative way for tourists to learn about this unique piece of history.
The Texas Surf Museum, which opened in 2005, is jam-packed with memorabilia, photograms, and other information. The novelty of the interaction is enhanced by features such as a bench made entirely of surfboards.
Exhibits cover topics such as surfing culture, physics, marine life, and the sport's long history, among others. The surf museum is free to enter and keeps things interesting with rotating exhibits and various types of media.
You'll be able to watch movies, interact with hands-on displays, see classic and possibly famous surfboards, and look at dioramas of surfing environments.
Corpus Christi Arts
Watch for major concerts and events at the American Bank Center arena; its Selena Auditorium is host to performances by the Corpus Christi Ballet, Broadway plays and other shows. Many visitors choose from this area's variety of hotels, some luxury and others discount, for their convenient location to these venues. Continuing with fine art experiences, the Museum of Science and History has a collection of Texas' artifacts on exhibit while the Texas Maritime Museum displays exhibits focused on the settlement of maritime communities and Gulf coast oil and gas exploration.
Art is a form of expression. Corpus Christi recognizes this fact and how art affects our lives, serving to be a source of investment, both in social and economic terms.
Corpus Christi, both through its online and offline mediums, presents an opportunity to engage visitors, whether as participants, informed supporters or simply art enthusiasts.
The Arts and Cultural Commission of Corpus Christi serves a very important role in encouraging budding artists. It helps to promote and nurture artists by creating an atmosphere of creative expression.
The Festival of Arts is an annual celebration that provides a beautiful view of the waterfront, the cool gulf breezes, and the endless open blue skies. It is an occasion for all art enthusiasts to come together and celebrate art in its various forms. The highlight of this festival is the workshops, the showcased work of locals to international artists, vending artisans, lectures, tram tours of the Public Art collection, food vendors, etc. All in all, it has something for everyone!
Another such center that all art enthusiasts will appreciate and look forward to visiting is the Art Museum of South Texas. This serves as a landmark point of Corpus Christi Bay. This not only houses some of the most spectacular artworks but also provides a wonderful view of Corpus Christi Bay.
CORPUS CHRISTI CULTURE
Corpus Christi is a city of diverse demographic groups, subcultures, and ethnicities. Each of these ensures that the different parts of the city have their own distinct flavor, be it because of the surfers, the cowboys, the Hispanic community, or the defense bases.
Corpus Christi, like the rest of Texas, once used to be a part of the independent nation -the Republic of Texas, before it became a part of the United States. Thus the prevailing culture majorly is that of Mexican-Americans as well as Hispanic people. Right then, one can see a reflection of this Mexican culture in various aspects of the life of the residents of Corpus Christi.
This culture of Corpus Christi can broadly be seen in the characteristic institutional structures, the architecture, the food, the art, the music, the street names, etc. Overall, the place gives a good feel of a vacationing spot, both for the young and the old, with its wide landscape of oceans and beaches and the cool attire of flip-flops and Hawaiian shirts.
It is also worthwhile to mention that the city also boasts of being home to numerous cultural organizations- Hispanic and None Hispanic while talking about the culture of Corpus Christi. It offers art and culture enthusiasts and practitioners an ensemble of museums, art galleries, art festivals, etc.
CORPUS CHRISTI HISTORY
The history of Corpus Christi is as rich as its cuisine or art. Colonel Henry Lawrence Kinney founded the city of Corpus Christi in 1839. Initially, it was referred to as Kinney's Ranch or Kinney's trading post, a small post for selling supplies and trading with a camped Mexican army, 25 miles west of it. A few years later, this post was renamed Corpus Christi on 9th September 1852. The name Corpus Christi means the "Body of Christ" which owes its legacy to the Eucharist or the Blessed Sacrament. The city of Corpus Christi is also known colloquially as the "Sparkling city by the sea".
A few decades later, the Port of Corpus Christi was opened and subsequent to that, the Corpus Christi Naval air station was commissioned. It also served as an important junction for Confederate commerce.
While writing about the history of Corpus Christi, it may be important to mention that the city is a part of Nueces County. Although, the Karankawa Indians were the original inhabitants, Sieur de La Salle, Rene Cavelier, Alvar Nunez Cabeza de Vaca. Currently, Corpus Christi has a team of a mayor a city manager, and eight council members who form a part of the home-rule government.
The city boasts of offering different kinds of recreational facilities like boating, fishing, camping, etc, and also celebrates various traditional festivals like All-Tex Jazz Festival, Cinco de Mayo, New Year's Day Swim, Buccaneer Days, Navy Relief festival, etc.