Everything is bigger in Texas, including our movies.
Here are 30 films that portray the lifestyle, its people and landscapes of Texas.
An immersion into the Texas culture and the particular lifestyle of its inhabitants can be given through various means: books, experience and even the cinema. The Houston Chronicle recently released a list of movies a person needs to see to understand the Texas psyche. Although the amount of cinematographic material on the subject is extremely wide, we share with you the list of the published selection:
Charlie Wilson's War
Starring Tom Hanks, Julia Roberts and Phillip Seymour Hoffman and based on a true story. This film tells the story of Texas Congressman Charles Wilson and Houstonian magnate Joanne Herring, who in the 1980s intervened against the Soviets in Afghanistan, achieving their withdrawal.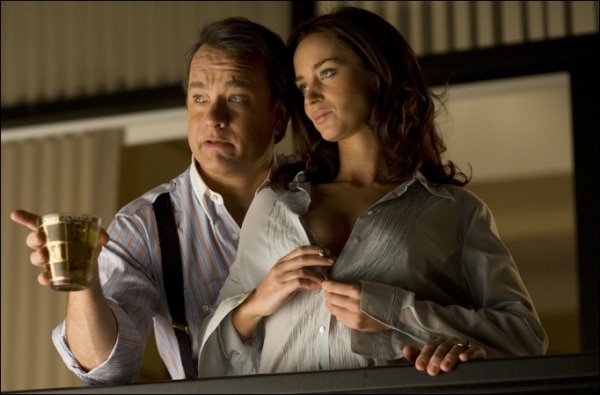 No Country For Old Men
The crime drama based on Cormac McCarthy's novel directed by Joel and Ethan Coen and starring San Saba native Tommy Lee Jones, Josh Brolin, and Javier Bardem as the enthralling drug cartel hitman Anton Chigurh. This Oscar-winning film about a man who steals millions of dollars from the scene of a desert shootout will captivate you.
Paris, Texas
Working from Kit Carson's novel, German director Wim Wenders and American playwright Sam Shepard partnered on one of the most elegantly Texas films of the last half-century. Harry Dean Stanton is a man who returns from the desert after being disappeared for four years and discovers that he is still lost in some ways.
Fandango
This 1980s comedy about a group of college seniors trying to figure out life in the real world will appeal to any UT alumnus. Fandango is a classic "road movie." During the day of their college graduation in May 1971, 5 friends embarked on what would turn out to be their final road trip together. But, even as the group, dubbed "The Groovers," enjoys the freedom of West Texas' open roads, one of the pals is haunted by his broken-off engagement, and the specter of military service in Vietnam looms over their final hurrah. Fandango was primarily shot in and around West Texas.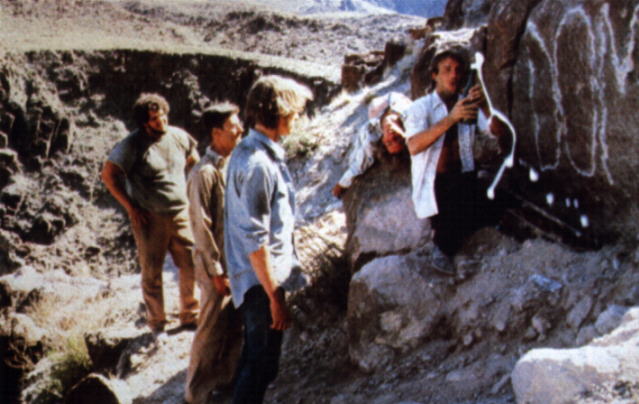 The Last Picture Show
The magic of Hollywood descended on Archer City, Texas, population 1,722, in the fall of 1970. The Last Picture Show, a bittersweet, no-holds-barred story about growing up in Texas in the 1950s, was directed by Peter Bogdanovich, 31, who arrived with the cast and crew. In this coming-of-age drama, the struggles of a group of teenagers trapped in a small town in Texas will transport you straight back to your high school years. In 1971 she was nominated for 8 Oscars, of which she won Best Supporting Actor (Ben Johnson) and Best Supporting Actress (Cloris Leachman). Under the direction of Peter Bogdanovich, this film takes place in the semi-fictional city of Anarene, Texas.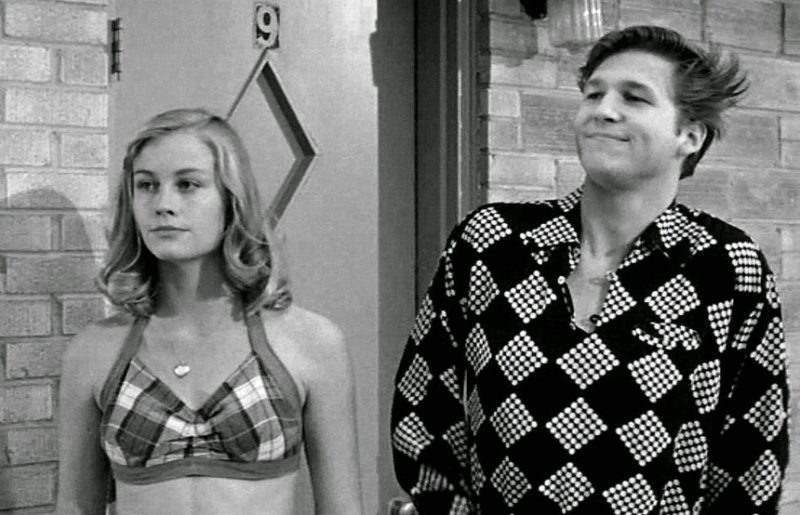 Lone Star
When a sheriff in Frontera Texas discovers a skull in the desert, he unearths a long-ago murder—and a history of racial division. Set in a sweaty Texas border town and starring Chris Cooper, Kris Kristofferson, and Matthew McConaughey, John Sayles' noir-ish murder mystery is a small masterpiece of mood and feel. It was nominated for a Screenwriting Academy Award.
The Texas Chain Saw Massacre
A weekend adventure turns deadly for a group of teenagers when they become prey to a horde of crazed cannibals living in the countryside. Tobe Hooper's classic horror film remains a horror bedrock, with the Leatherface that elicited a million screams. Its genre significance is enormous, but the film also portrayed an aspect of rural fear that transcends horror. It's a classic not because it instilled new fears in us, but because it reiterated the ones we already had — in Texas or anywhere else.
Dallas Buyers Club
In this gripping true story, Matthew McConaughey plays an HIV-positive bigoted cowboy who refuses to accept his fate. Bring some tissues, we're serious. Dallas Buyers Club, starring Matthew McConaughey, was shot on location in New Orleans, doubling the Louisiana city for Dallas, Texas.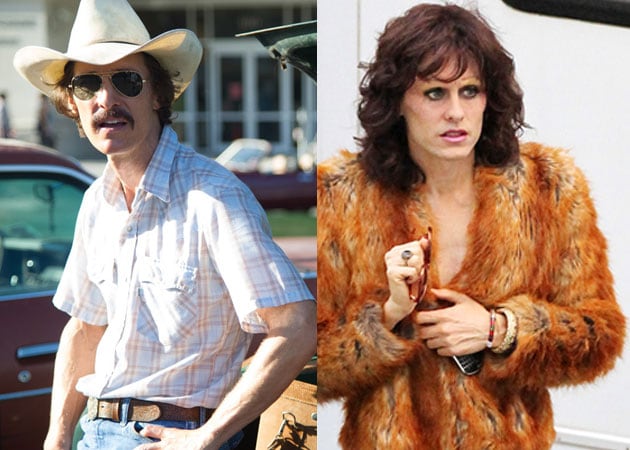 Blood Simple
After a disgruntled saloon owner hires a divorce detective to kill his young wife and her bartender lover, a dark and deadly road trip begins deep in the heart of Texas. Years before "No Country for Old Men," Joel and Ethan Coen experimented with this Texas noir. This one is more carnal and less deeply metaphysical, but it's beautifully shot and radiating with menace, with all the deceptions and double-crosses one would presume from a story named after Dashiell Hammett.
Red River
This classic Western starring John Wayne depicts a long and exhausting cattle drive following the Civil War. The backdrop for this two-fisted Western starring John Wayne, Walter Brennan, and Montgomery Clift is a legendary cattle drive on the Chisholm Trail from Texas to Kansas. It is directed by the legendary Howard Hawks, who is known for films such as "The Big Sleep," "To Have and Have Not," and "Rio Bravo."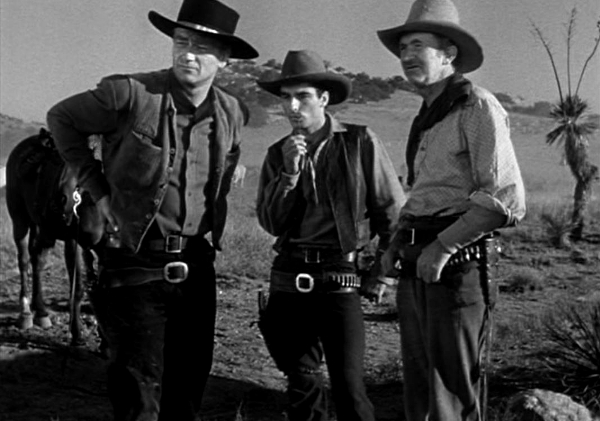 Hud
Hud is a selfish and rebellious young man who is enabled by his father's support—until a major family conflict changes his life and attitude. A film adaptation of Larry McMurtry's first novel, this anti-western western stars Paul Newman as Hud Bannon. Hud clashes with his stand-up rancher father, Homer Bannon (Melvyn Douglas); confuses his nephew, Lonnie Bannon (Brandon deWylde); chases the family housekeeper, Alma (Patricia Neal); and generally makes for an impeccable cowboy rounder.

Places In The Heart
Sally Field's Oscar-winning performance as a Depression-era widow fighting to save her family's farm will have you in tears. The supporting cast, which includes Danny Glover, John Malkovich, Ed Harris, Amy Madigan, and Lindsay Crouse, is equally impressive. Field's battle against difficult land and wary bankers, on the other hand, is more formidable. It's directed and written by Waxahachie native Robert Benton, who also wrote the screenplay for another classic Texas period piece, "Bonnie & Clyde."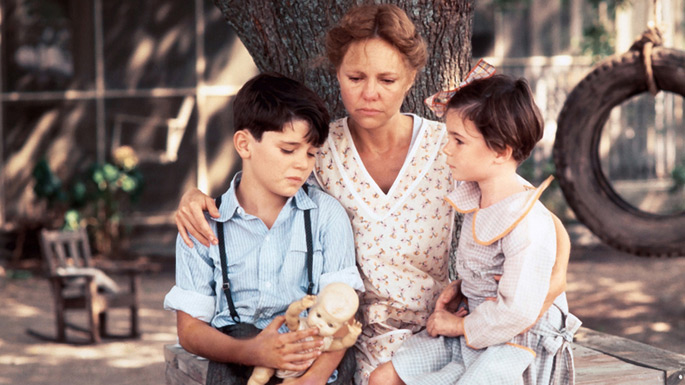 Bonnie and Clyde
No other couple is as well-known as Bonnie and Clyde. In this 1967 classic, discover how the criminals fell for each other—and eventually fell apart. Because "Bonnie and Clyde" is set before DFW became the urban mass that it is today, the film's sense of blackland prairie and rural expanse (shot all over North Texas from Denton to Waxahachie) conveys what a large portion of the state looked like 80 years ago.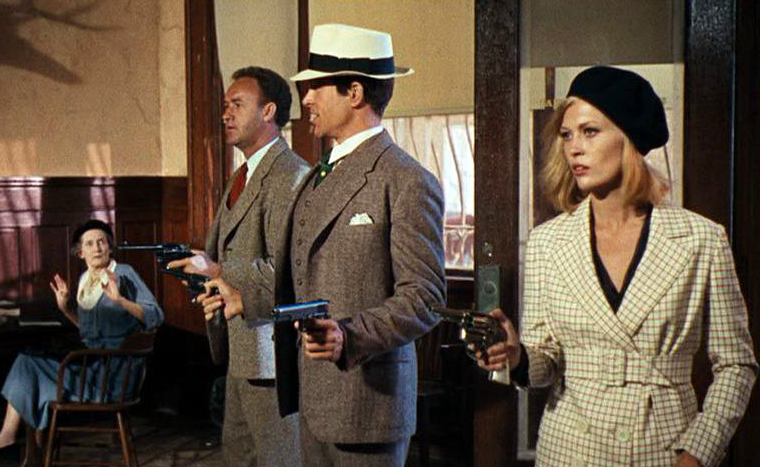 North Dallas Forty
Sports films are frequently tainted by the blinding light of hero worship or victory as fate. This is not a picture of Dallas professional football in the 1970s. The athletes are flawed and tainted in this environment, not to mention treated like contract workers. Some argue that the film is significant because it portrayed former Cowboys receiver Peter Gent's heartless culture, but in a state that worships the game, it is significant because it divulged what our heroes were really like.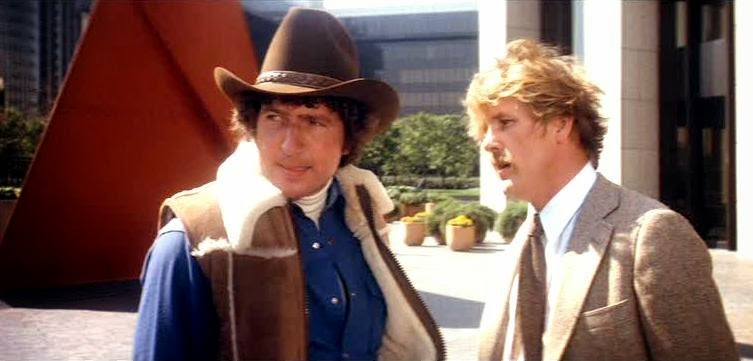 Dazed and Confused
A group of rowdy teenagers celebrate the last day of high school and are "dazed and confused" about what to do next. Early roles for Matthew McConaughey and Ben Affleck are not to be missed.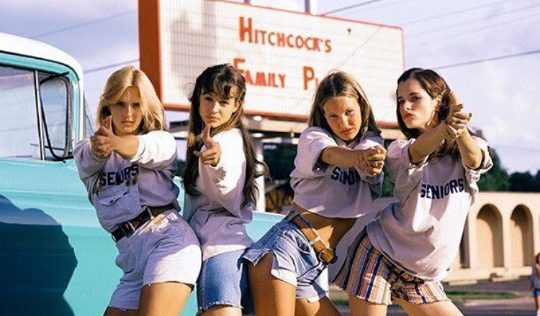 Tender Mercies
When a wandering country singer took a job at a Texas motel, he had nowhere else to turn. When he is presented with the opportunity for a career comeback—and must choose which life he truly desires—he begins to fall for the owner and her son. "It Hurts to Face Reality," one of the songs Duvall sings on the soundtrack, was written by the late, great Texas country singer Lefty Frizzell, who is from Corsicana. For this story of love and redemption in quiet rural Texas, Duvall wrote a number of the songs and sang all of them himself. And he's actually quite good at both.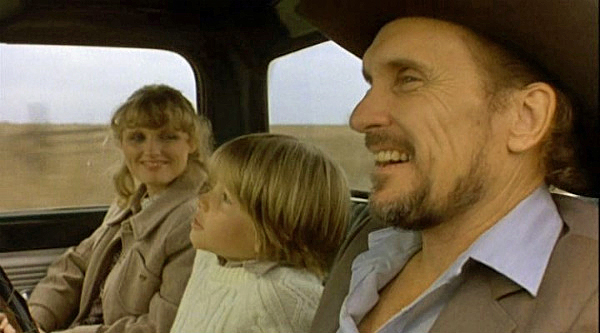 Varsity Blues
In West Canaan, Texas, high school football is all that matters. So when the local team's starting quarterback is injured, it's up to the benchwarmer to lead them to the divisional championship.
Office Space
If you remember the corporate culture of Austin-based software companies in the 1990s, you'll laugh out loud at the hardships of the employees in this cynical workplace black comedy.
Everybody Wants Some!!
This college comedy directed by Richard Linklater is regarded as a spiritual sequel to Dazed and Confused, another Texas-set period piece.
The Searchers
This western, perhaps John Wayne's most iconic film, also features an unforgettable old Texas setting. Sure, some aspects of John Ford's best film are now slightly dated. However, it is one of the most visually influential films ever made, with creative use of shadow. Despite being born in Iowa, John Wayne was named an honorary Texan by the state legislature in 2015.
The Wild Bunch
This Oscar-nominated western epic is a must-see for any fan of Texas. The gritty, star-studded (William Holden, Ernest Borgnine, Robert Ryan, Warren Oates, and Ben Johnson) Sam Peckinpah western, which is this month in a new book by Austin author and Texanist friend W. K. Stratton.
The Best Little Whorehouse in Texas
Starring Burt Reynolds and Dolly Parton. Based on the Broadway musical of the same name. Nominated for two Golden Globes (Best Film – Comedy or Musical and Best Actress). Their plot takes place in Lanville County, where "El Gallinero" is located, a famous brothel that several generations of Texans have paraded through.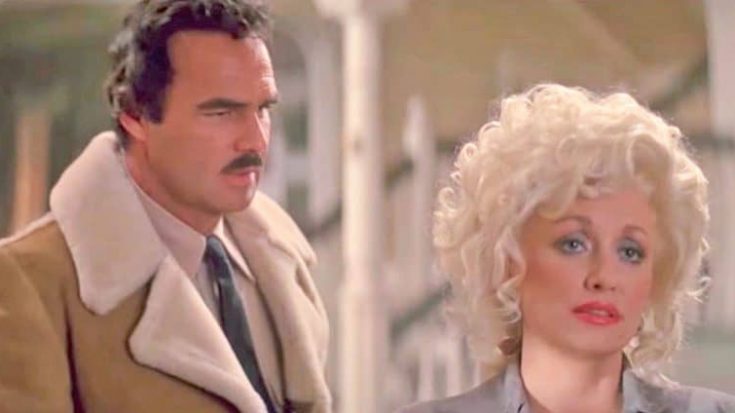 Friday Night Lights
This movie is based on the book by Buzz Bissinger and inspired the well-known television series of the same name. The story is about a football team from Odessa, Texas. This film portrays the deep passion of Texans for the sport. As you watch a high school football coach lead his small-town team to a state championship, you'll laugh, cry, and feel nostalgic.
Fab Five: The Texas Cheerleader Scandal
This drama directed by Tom McLoughlin premiered in 2008 and is based on the true story of a group of five rebellious cheerleaders from McKinney, Texas, who starred in a series of scandals that terrorized their entire school.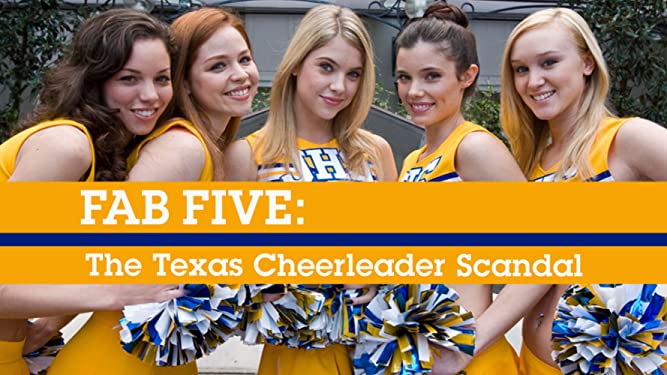 Rush
This is the story of two undercover police officers who while investigating a drug trafficking and murder case in Texas in the '70s, fall in love with each other and become addicted to heroin. The script is based on the book by Kim Wozencraft and stars Jennifer Jason Leigh and Jason Patric.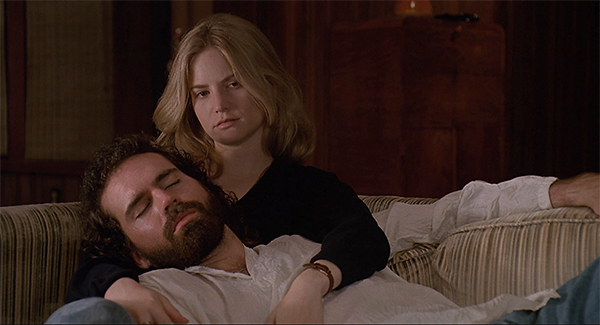 Giant
Starring Rock Hudson, Elizabeth Taylor, and James Dean. This film addresses issues of racism and discrimination against Mexican immigrants settled in South Texas, describes the creation of the Tex-Mex culture and the historical and social impact of the economic activities of the 1920-1940s: oil, agriculture and livestock. Make sure you have plenty of popcorn on hand because this Western drama starring James Dean lasts more than three hours—but every minute is worth watching.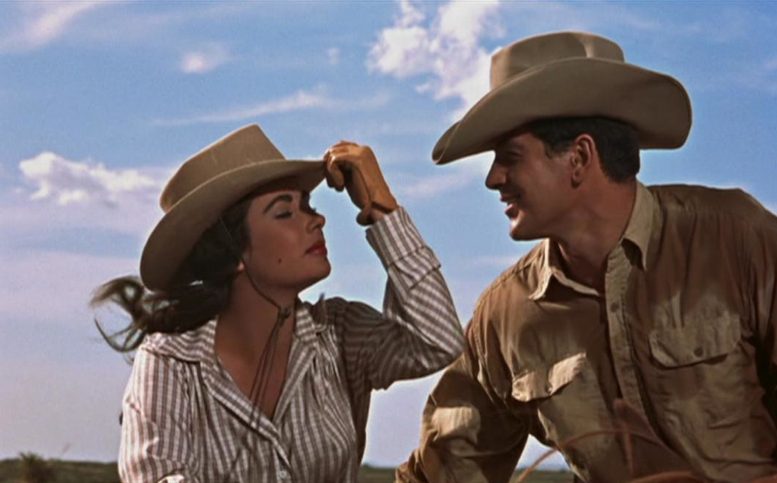 The Three Burials of Melquiades Estrada
This story of a Mexican immigrant killed by a border patrol officer is directed by and starring Tommy Lee Jones and the script was written by Mexican Guillermo Arriaga. The film was presented at Cannes and received the awards for best screenplay and best actor.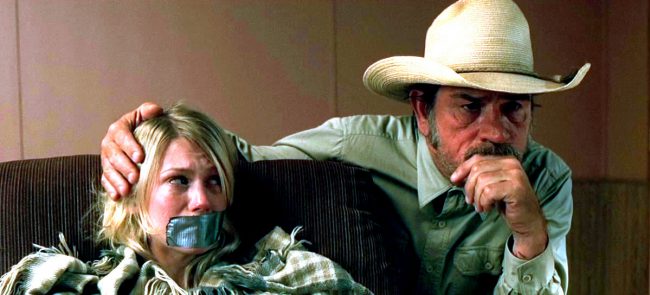 JFK
Winner of two Oscars and nominated for eight others, including the best picture award. The film narrates the assassination of President John F. Kennedy in Dallas and examines the alleged political conspiracy involved in the issue. The cast is made up of actors such as Kevin Costner, Tommy Lee Jones, Gary Oldman, Beata Poźniak, Joe Pesci and Kevin Bacon.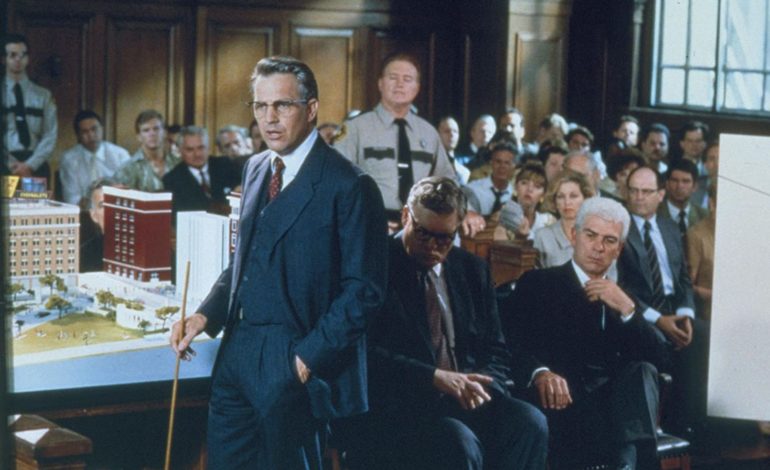 Urban Cowboy
If you loved John Travolta in Grease, you'll love his energizing effectiveness as a heartbreaking, mechanical bull-busting cowboy. John Travolta plays a cowboy who moves to Houston and ends up spending all his free time at a country music bar in Pasadena where he falls in love. After getting married, a character of dubious reputation enters his wife's life and tries to convince her to commit a robbery.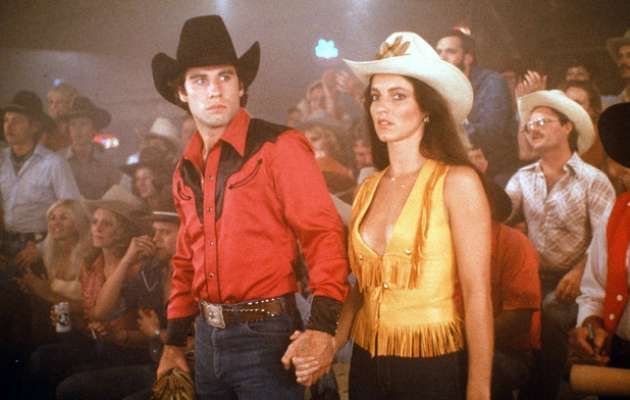 Reality Bites
This film exemplifies the zeitgeist of its time like few other films, and it shows a side of Texas that most people in the '90s were unaware existed — Houston's hip, bohemian youth culture that worshiped the Violent Femmes as much as Townes Van Zandt. The romantic comedy, which spoke to millions of Gen-Xers, revolves around Lelaina, an aspiring videographer who creates a documentary about herself and her pals as they navigate the challenges of adulthood in Houston.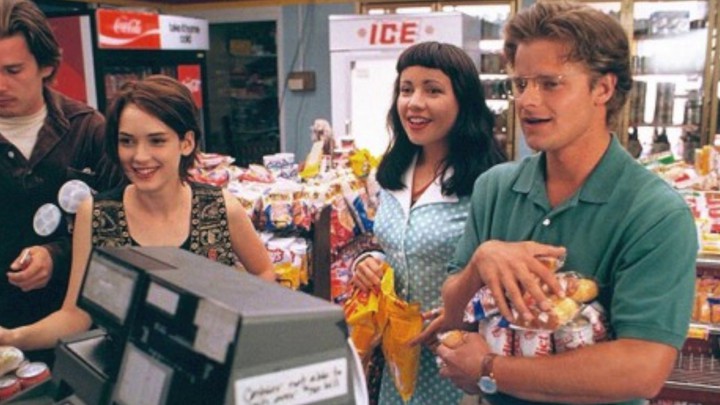 Dazed and Confused
This comedy takes place in Austin, Texas, in 1976. It tells what happens on the last day of school with a group of high school students and portrays the youthful behavior of the time.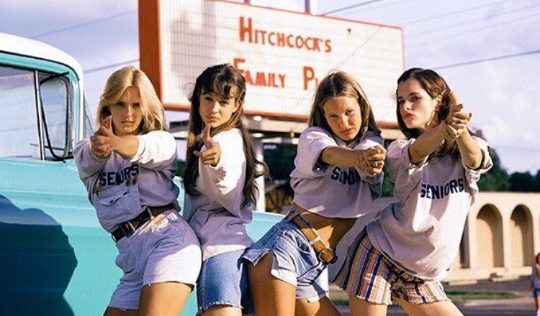 Boyhood
This movie was filmed for 12 years (from 2002 to 2013) in Houston, Texas. The drama narrates the life and the passage of time in a 6-year-old boy who grows up to 18, how different situations are presented to him that involve changes, love, disappointment, changes, fear and surprise.
Texas is a huge state with its own heritage and traditions. Whether it's the rolling hills and rough terrain of west Texas, the beautiful plains of north Texas, or the coastal regions of Texas, there's beauty in every landscape–and that beauty can be found in the vast array of Texas-set movies.
While Texas is commonly associated with cowboys and oil rigs, these Texas movies will pique your interest and possibly inspire a trip across the state.