Texas Panhandle
The Texas Panhandle – that rectangular region that sits at the very top of the state – is responsible for a large part of Texas' unique geographic outline, as well as a major part of the "Texan" culture. The majority of the towns and cities that dot the Texas Panhandle region began life as some sort of economic "boom town." Whether it was cattle, railroads or oil, generally there was a boom of some sort happening in the region which resulted in the founding of these towns. As a result, these towns also became great "mixing pots," drawing people from across Texas and beyond when times were good. Today, the region's many astonishing natural attractions draw visitors on a regular basis.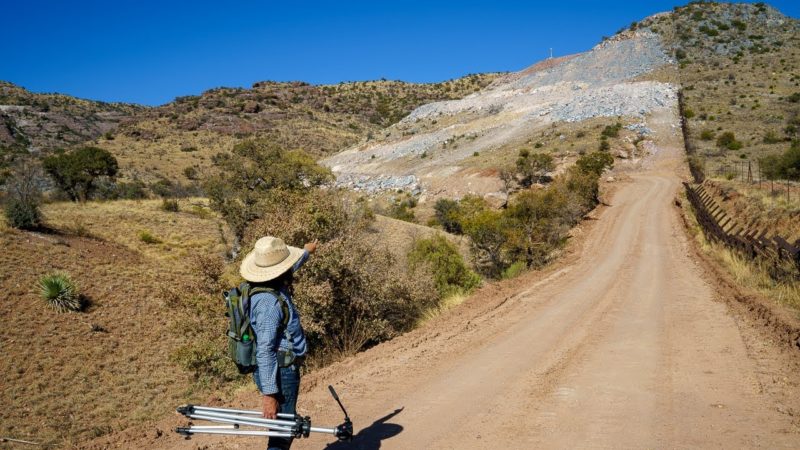 Hereford  Things to doContentsHereford  Things to doPalo Duro Canyon State ParkPanhandle-Plains Historical MuseumCoronado National MemorialCoronado Peak TrailDeaf Smith County Historical Museum – HerefordJohn Pitman Municipal Golf Course – HerefordParson's Steakhouse…
Cities in Panhandle Plains
Adrian
The town began in 1900, when the Rock Island Railroad survey marked the site as a future station. The railroad ran along the Ozark Trail, which later became Route 66, creating an economic boom for this tiny agricultural community for decades until I-40 bypassed the town.
Adrian is the geo-mathematical midpoint of Route 66, and the town's motto is: "When you're here, you're halfway there." Today, travelers from all over the world take their photo in front of the sign that reads, "1,139 miles to Chicago–1,139 miles to Los Angeles."
Perhaps no other Texas city has been named in as many songs as Amarillo. That just speaks to the unique character of this panhandle city. Founded as a "cowtown" in the 1800s. For years, Amarillo was the hub of cattle driving activity in Texas and the Southwest United States. Amarillo's main attraction today include the Panhandle Plains Historical Museum, American Quarterhorse Hall of Fame, Wonderland Amusement Park, Kwahadi Museum of the American Indian and the renown Cadillac Ranch. The Big Texan Steakhouse, famous for its massive 72 ounce steak, is another popular stop for visitors in Amarillo. In addition, Amarillo is also within a short drive of Palo Duro State Park, which is one of the state's most unique and popular state parks.
Andrews
Andrews is a tiny berg, founded, as most Panhandle cities were, in the 1800s as a result of the cattle boom. Officially founded in 1876, Andrews was only able to enjoy a little over a decade of the cattle boom, which entered a decline in the mid-1880s. However, Andrews got another shot of economic growth when oil was discovered there in the 1920s. Today visitors to Andrews enjoy participating in the many outdoor activities available, including golf, fishing, hiking, camping, and swimming.
Big Spring
Located right along the northern edge of the Edwards Plateau, Big Spring was founded in 1882. As the name implies, Big Spring was named for a large natural spring on the site where the town was founded. Like other Panhandle cities, today most visitors to Big Spring come for the town's natural attractions such as Moss Lake and Signal Mountain.
Borger
Borger was established after the discovery of a rich Panhandle oil field in 1926. Soon, a boomtown of tents and shacks sprang up, and the population numbered more than 40,000. Orderly growth replaced the ribald oil-boom days, and now Borger is a center for oil, chemicals and cattle. Towers of oil and petrochemical plants dominate the skyline. Home of Frank Phillips College.
Annual events include Adobe Walls Trek in June and Juried Quilt Show in July.
Brownwood
One of the Texas Panhandle's better known cities, Brownwood is home to Howard Payne University. Lake Brownwood is one of the Panhandle region's largest lakes and is a popular spot for water skiing, fishing, boating, and swimming, as well as hiking and camping along the lake shore. Brownwood also boasts a golf course in addition to numerous shops, restaurants and museums.
Canyon
Canyon is one of Texas most unique – and under appreciated – cities. Canyon has an interesting history, dating back to its founding on Christmas Day 1887. As a cattle town, Canyon was reliant on the cattle industry throughout its early history. Later, the railroad turned Canyon into a prosperous shipping hub. Today, it is home to West Texas A&M; University and proclaims itself "The Gateway to the Grand Canyon of Texas," referring to its close proximity to Palo Duro Canyon.
Palo Duro Canyon is one of the state's greatest natural attractions. Measuring 120 miles long, 20 miles and 800 feet deep. Palo Duro is a popular destination for a variety of activities, including horseback riding, mountain climbing, camping and hiking are also popular activities.
Colorado City
Colorado City, located at the base of the Texas Panhandle, is one of the regions southernmost cities. Originally founded in the 1870s, Colorado City had a spartan existence until the coming of the railroad in 1881. Today Colorado City draws visitors for its natural attractions such as Lake Colorado City, as well as attractions like the Branding Wall, which features 230 cattle brands used in the region, and the Heart of West Texas Museum.
Dalhart
The town was founded in 1901 at the junction of two railroads. Dalhart also is known as the headquarters of the famous XIT Ranch—more than 3 million acres were deeded by the state to the Capitol Syndicate of Chicago in exchange for building the Texas State Capitol in Austin. The city was first called Twist, the designation of a railroad section. It was then called Denrock, combining the railroad names, before finally being named Dalhart, a syllabic combination of two counties (Dallam and Hartley) in which the town lies. It is the seat of Dallam County and is a shipping point for cattle and agricultural products. Dalhart is a stop on the Quanah Parker Trail—as part of the Texas Plains Trail Region. www.quanahparkertrail.com.
Dumas
Named after Louis Dumas, president of the company that founded this seat of Moore County in 1892. Oil was discovered here in 1926. Dumas is in the heart of the nation's largest grain sorghum producing area, and the center of one of the world's largest natural gas fields. Recreation areas include eight city parks. Scenic beauty is found in the rugged canyons and hills of Canadian River breaks. Nearby Lake Meredith offers fishing, boating, swimming and water skiing.
Texoma (municipal) RV Park is on U.S. 87 W within city limits. Bed-and-breakfast accommodations nearby. Events include annual Dogie Days in June and the World Championship Mud Volleyball Tournament in July.
Fritch
Fritch is the gateway to recreational areas around Lake Meredith and to Alibates Flint Quarries National Monument.
San Angelo
This community grew around the frontier site of Fort Concho, established in 1867 at the junction of the north and middle branches of Concho River. It became an early ranching center for cattle and sheep; and today it is the nation's largest primary wool and mohair market and major livestock auction center. It also is a regional hub of cotton, grain and pecan production. A variety of industries, medical and retirement facilities and Goodfellow Air Force Base lend diversity. The city is home to a symphony orchestra, ballet, Cactus Jazz Series at the Cactus Hotel, Cactus Jazz and Blues Festival at the River Stage, the state's oldest civic theater, and Angelo State University.
Birding in and around the Concho Valley is great. More than 332 species of birds have been confirmed in the area.
Pearl seekers can find Concho River Pearls formed in freshwater mussels. Pearls range from pink to rich purple, and local jewelers offer a variety of settings. An annual permit is required from Texas Parks and Wildlife Department.
Also, check out the old Cactus Hotel that was built in 1929, among the first Hilton Hotels. It houses a children's museum, as well as restaurant and coffee shop. The Crystal Ballroom is worth a peek.
Other spots of interest include the International Water Lily Collection, located in Civic League Park; the Old Chicken Farm Art Center; and the River Walk, which features beautiful gardens, 14 water displays, playground, walking/jogging trail and a nine-hole golf course—all in downtown San Angelo.
Stinnett
Established in 1901, the town is a trade center and livestock shipping point at the north edge of the Canadian River Valley.
Stratford
This city was established in the middle of a night in May 1901, when Sherman County records were moved from the former county seat at Coldwater to land owned by Walter Colton along the new Rock Island Railroad route. Texas Rangers were called to settle the dispute over the location of the county seat. Coldwater has disappeared. There also is a dispute over the origin of the city name; Colton, an Englishman, either named it for Stratford-on-Avon or for the Virginia plantation birthplace of Robert E. Lee, whom he admired.
Sunray
Settled in 1930 by J.C. Collins along the county's first railroad. Town is named after the Sunray Oil Company refinery. Area economy consists of corn, wheat, cotton, soybean, milo, sunflower production, ranching, cattle feeding and oil and gas production. Sunray is a popular area for pheasant hunting in December.
Sunray Co-Op is the world's longest country grain elevator, which is more than one-quarter mile long with a seven million bushel capacity. Annual events include Sunray Funday, an old-fashioned community barbecue with a parade, booths, school reunion and street dance, is held in August. 806/948-4111.
Vega
The town is named for the Spanish word meaning "grassy plain." N.J. Whitfield purchased the land in 1899 for $1 per acre, later selling portions to establish the town site. In 1926, Vega became a stop along the famous Route 66.
Attractions in Panhandle Plains
Abilene Philharmonic Orchestra
This is the place to watch the stars come out. We're not talking the red carpet, A-list Hollywood types, but the twinkling gems that inspired the lyrics "The stars at night are big and bright, deep in the heart of Texas." Close your eyes for a moment. Actually, read this first – imagine if someone accidentally knocked over a giant bottle of glitter that spilled across the night sky. Now close your eyes and picture it. Then come and see the real thing. As a bonus, visit the Abilene Philharmonic Orchestra to add a dramatic soundtrack to the visual experience.
Palo Duro Canyon State Park
Just south of Amarillo lies one of the Panhandle Plains' most spectacular natural attractions: Palo Duro Canyon State Park. Like a fine artist meticulously working their sculpting tools, the Red River carved the incredible spires and pinnacles of Palo Duro Canyon. Walls plunge nearly 1,000 feet to the floor below, exposing brilliant, multi-colored layers of sediment. Another dazzling site is Caprock Canyons State Park, with ideal trails for hiking, biking or horseback riding and even a fascinating 742-foot abandoned railroad tunnel to check out.
Route 66
America's most famous highway winds its way through the Panhandle Plains. Go for a drive, put the top down and let the nostalgia blow through your hair. Pull over and "get your kicks" at one of the restaurants, shops and roadside attractions (Cadillac Ranch will boggle and amaze you) that keep the Mother Road grooving along.
Rock n' Roll Pioneer
Music legend Buddy Holly grew up in these parts. Fans can pay tribute to the shy kid in glasses turned rock n' roll hero at the Buddy Holly Center in Lubbock. His music influenced a generation of artists that followed. Stop by while you're in the Depot Entertainment District to catch some of today's talented Texas musicians.