Hereford  Texas
The town is named for the Hereford cattle breed, and it is the seat of Deaf Smith County. The county is named after Erastus "Deaf" Smith, a scout, spy, soldier and hero of the Texas Revolution who commanded Sam Houston's scouts at the Battle of San Jacinto. Hereford is deeply rooted in cattle and agriculture. Deaf Smith County is known as the "Beef Capital of the World" with more than 3 million head of cattle fed annually in feed yards. Hereford is also the designated site of two ethanol production plants and hosts a branch campus of Amarillo College.
Historic structures include the 1910 Deaf Smith County Courthouse. It is the only courthouse in Texas built entirely of white Georgia marble. 235 E. Third St. Swimming is offered at the Hereford Aquatic Center at 400 E. 15th St.
Events include the Pioneer Days Celebration held Memorial Holiday weekend, July Jubilee on the last week of July, Spicer Gripp Memorial Roping held the first weekend of August, and Beef Capital of the World "Beef Cook-Off" Challenge held on the Saturday of the first weekend of August.
From the Coronado National Memorial to the Coronado Peak Trail, Hereford and nearby cities such as Tombstone, Sierra Vista, and Bisbee offer a variety of low-cost attractions.
Coronado National Memorial
Southwest. Picnics, hiking, bird watching, and spelunking are all options for visitors. The museum is always open to the public.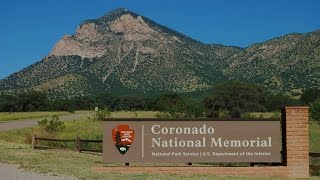 Coronado Peak Trail
Coronado Peak Trail takes hikers to the top of Coronado Peak in just under a half-mile each way. Take in the 360-degree views from the top and marvel at nature's splendor.
Deaf Smith County Historical Museum – Hereford
Housed in the first Catholic school building, the museum is listed as a Recorded Texas Historic Landmark. Exhibits include a country store, chapel and hand-carved miniature three-ring circus. Open 10 a.m.–5 p.m. Mon.–Fri. and 10 a.m.–3 p.m. Sat. 400 Sampson St. 806/363-7070.
The Deaf Smith County Historical Society founded the Deaf Smith County Museum in 1967. It is housed in a red brick school building constructed by the Catholic church for its first school and is an Official Texas Historical Site. The museum is dedicated to preserving the Pioneer legacy in this county, with the theme "How Our Pioneers Lived, Worked, and Played."
The museum provides educational trunk programs on Pioneers, Indians, and Cowboys to schools as well as local social clubs. School and group tours are available by appt. An annual Christmas Open House provides holiday entertainment, special activities, snacks and drinks. Other special events are held to mark special occasions.
The museum is situated at 400 Sampson Street, just north of the county courthouse in Hereford, Texas. The hours are 10:00 a.m. to 12:00 p.m., then 1:00 p.m. to 5:00 p.m. From Monday to Friday. Saturday hours are the same as Sunday, except that it closes at 3:00 p.m. Sundays and holidays are closed. Tours are available by appointment only. Although there is no admission charge, donations are always welcome and appreciated. You can reach us at 806-363-7070 for more information.
John Pitman Municipal Golf Course – Hereford
Price: $25 to $49, 18 holes, Public, Accepts credit cards, www.hereford-tx.gov/
Parson's Steakhouse
Good food, friendly service, good atmosphere, moderate cost, clean premises.