There are great hotels in Texas that receive a lot of attention; really great four star and five star facilities that deserve a night or week's stay in the lap of luxury.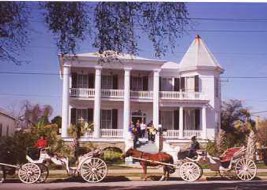 And you don't have to look far to find some of the most unique bed & breakfast inns in the world; places full of charm and exquisite service and amenities.
From dude ranches to Victorian inns and grand hotels, Texas is full of great lodging that awaits as you travel down the lonely highways and byways of the Lone Star State.
But occasionally we stumble across a real gem of a place, one that perhaps hasn't received the mass recognition it deserves; little known secret hideaways and remote hotels that offer great lodging and a sense of Texas that you won't get at a common roadside inn. We'd like to list a few of our favorites here, and update the list from time to time to keep you up to date with the true treasures that are out there in Texas.
El Cosmico Yurt in Marfa
Looking for a lodging adventure? The skies are big and bright in Far West Texas and you'll love this near-outdoor experience. There are tents, the yurt, travel trailers, tepes and self camping available under the stars at this unique location. The yurt has wood floors and offers a queen bed, writing desk and sofa for lounging as well as lighting and an electrical outlet for charging devices. Linens and towels for use at the nearby bath house are provided. Roughing it without really roughing it. What a night under the stars!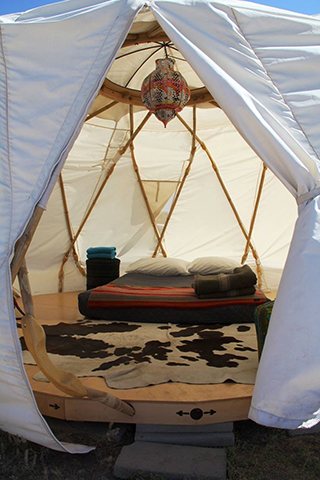 Eilan Hotel & Spa, Autograph Collection
With a stay at Eilan Hotel & Spa, Autograph Collection in San Antonio (Northwest – Six Flags), you'll be minutes from Six Flags Fiesta Texas and The Rim Shopping Center. This 4-star resort is within close proximity of Shops of La Cantera and Palmer Course at La Cantera. Relax at the full-service spa, where you can enjoy body treatments and facials. If you're looking for recreational opportunities, you'll find outdoor tennis courts, a health club, and an outdoor pool. Additional amenities at this Mediterranean resort include complimentary wireless Internet access, concierge services, and gift shops.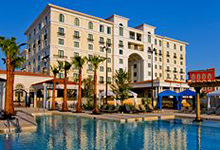 The Hideaway Ranch and Retreat
Ten rustic (but accommodating) cabins, a special ranch menu that is out of this world, and an Old West experience waiting to be had, you'll love the offerings at this unique retreat. If you are looking for a place to HIDE away for a romantic weekend, a family vacation, a ranch wedding or even a company meeting or picnic, you have found it. Located near Glen Rose, TX….it is just 60 miles from downtown Fort Worth. And it feels like a whole different world. Get ready for a getaway that will deliver memories and an adventure to please all.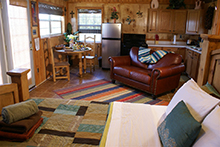 Turtle Beach Lodge at Toldeo Bend
Rustic lake property that offers that perfect Texas lake getaway and a chance to fish one of the most productive fresh water lakes in the state. located near the beautiful new Cypress Bend Golf Course. Other attractions are Hodges Gardens, and Emerald Hills Golf & Tennis Resort. Historic sites include Fort Jessup State Park and The Battle of Pleasant Hill Civil War sites. Shop for antiques and gifts nearby and enjoy this East Texas getaway and enjoy the unique environment of a lake resort and leave your cares behind.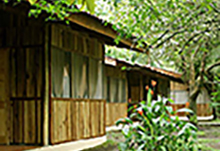 Canyon of the Eagles Resort in Burnet
Hospitality and a picturesque nature setting is one of draws to this unique Hill Country coven of luxury. The location on the shore of Lake Buchanan offers travelers a place to escape to get up close and personal with the Texas Hill Country. Take the train to Austin nearby or relish in the sunsets long remembered. Take time to tour the lake and catch a ride on the Eagle tour boat to view the eagles in the wild, well worth the trip. Where the road ends, the adventure begins!
Hyatt Regency Lost Pines Resort & Spa
Discover luxury and total pampering at this Hill Country Resort! Full service Spa, equestrian center, waterpark, family activities at adjacent Camp Hyatt. Business, pleasure or family getaways.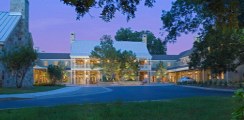 Hotel Za Za – Uptown Dallas
Luxury, sensuality and mysticism in Uptown Dallas – that's how some describe this unique boutique hotel in Big D's posh uptown district. Italian linens, gourmet kitchen in your suite, luxurious hot tub – these are but a few things that make this hotel a solid contender for best fall hotel getaway of the year. Enjoy theme rooms like the Crouching Tiger suite, the Last Czar suite, the Leonardo or Raven suites. Expect to pay more – expect to get more. The ZA ZA!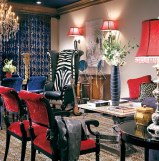 Hotel Limpia – Fort Davis
Escape to the Davis Mountains for a weekend and discover the rugged Texas you always dreamed about – without leaving the luxury behind! A restored historic pink limestone hotel built in 1912 and located in the heart of the majestic Davis Mountains. Thirty-eight rooms, suites, and guest houses featuring period furnishings and décor. Outstanding gift shop, nature store, and private club.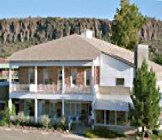 Brackenridge House – San Antonio
Situated in the historic King William District just a few blocks from the River Walk, this posh bed & breakfast inn offers great amenities – Texas Style! Rooms are furnished with genuine antiques, and wear your robe to the garden hot tub in the landscaped gardens out back. Centrally located near great attractions and restaurants, this private inn is the perfect getaway for a weekend or more. Discover the Brackenridge House and the history of San Antonio!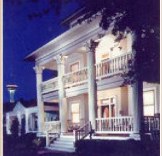 Tarpon Inn – Port Aransas
This is the birthplace of Texas saltwater sport fishing, and an intimate hideaway on famous Mustang Island in Port Aransas. The history runs deep here, and so does the charm of the coast and island life. Kick back, walk to the beach, cross the street to popular restaurants. It's a playground of fun, and the inn provides all the comfort and nostalgia you could want.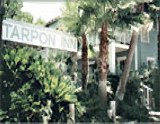 The Rosevine Inn – Tyler
Experience the old fashioned concept of Guest Housing at the Rosevine Inn in Tyler. The accommodations are cheerfully decorated with antiques and wallpaper and each room has a private bath. The Home is furnished with antiques and comfortable surroundings. Fall is a great time of year to visit Tyler for the changing colors, the East Texas Fair, and nearby lakes and state parks.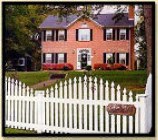 Ye Kendall Inn – Boerne
This quaint Inn has old world charm and modern conveniences. Ye Kendall Inn was established in 1859 as the stagecoach stop and is now a registered state and national historic landmark. The Inn offers 34 Guest Rooms, suites and cabins. The Inn's thick limestone walls and breezy front and back porches gives you a true Texas experience. The Inn is located on 5.5 acres overlooking a creek and Boerne's Main Plaza (just north of San Antonio).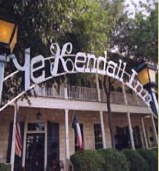 The Jefferson Inn – Jefferson
This charming community in East Texas is filled with Historic Inns and charming B&B's, but the Jefferson Inn offers something a bit more….ghosts! The hotel was built in 1851 and has served as several interesting businesses through its' history. At one time it was called the Crystal Palace and was a Mecca for ragtime music and entertainment in the Roaring '20s. But perhaps the best entertainment of the establishment are its' many and varied ghost tales. The town of Jefferson is known as the most haunted town in Texas and The Jefferson Inn is the oldest building in town.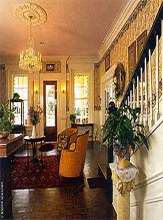 McLachlan Farm – Spring
Located 25 miles North of Houston, country charm and tranquility await in the beautiful community of Spring. This turn-of-the-century railroad town now hosts a bevy of antique shops, specialty stores, fine restaurants, civil war and historic railroad museums, and delightful B&B's. McLachlan Farm Bed and Breakfast is nestled amidst 50 lushly landscaped acres of seclusion and offers country elegance and comfort.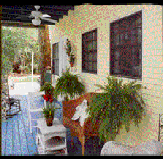 Laguna Diablo Resort – Lake Amistad Del Rio
Lake Amistad is one of the most beautiful fishing lakes in Texas and has an austere yet magical beauty about it. Laguna Diablo is the only lodging on the shores of the Devil's Arm of Lake Amistad near Del Rio. The resort was once a part of a 5000 acre working cattle ranch and was converted into a luxurious dude ranch in the mid 1940's. With eighty miles of waterways to explore, fish and boat, there's always something to do on Lake Amistad, and Mexico is just across the Lake!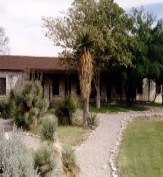 Villa La Casita – Corpus Christi
A vacation by the ocean is a summer must, and there's no better place than in the City by the Sea, Corpus Christi. This beautiful Spanish style B & B is sure to make your special trip unforgettable. Villa La Casita expresses the romance and charm of a grand hacienda through the blending of Spanish Colonial architecture and fine folk art and exquisite weavings. The white stucco house is furnished with primitive antiques, has arched doors and windows, a spiral staircase and a charm that is indescribable.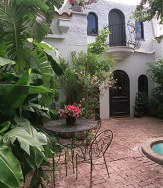 The Adolphus – Dallas
The Adolphus offers guests the graceful splendor of a European country manor in the heart of a thriving city. The historic baroque architecture is considered by many to be, "the most beautiful building west of Venice." The Lobby Living Room offers a sitting room with one of America's finest art and antique furnishings collections. Conde Nast Travelers Reader's Choice Awards proclaims the Adolphus one of the top ten in the United States! Discover the Adolphus in Dallas and get ready for pure Euro charm in the Lone Star State.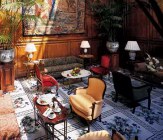 Sam Houston Hotel – Houston
Houston, the Space City, is full of Texas history, and guests at the Sam houston Hotel in downtown Houston will get more than a casual glimpse of the state's colorful past. Indeed, paintings and prints that adorn the walls of this great hotel tell the tale of Texas, and the history of a town that would become an empire in the 20th century. From elegant decor to five star restaurant and bar, the Sam Houston offers a great retreat from the hustle and bustle of the inner city.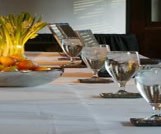 Gus Cranz Mansion – Schulenberg
The Cranz Mansion stands at 701 West Ave in historical Schulenberg. This Historical Home was built in 1874 and received its historical marker in 1964. The structure is one of the premier residences located in Historic Schulenburg. Centrally located between Houston and San Antonio, this five bedroom Bed & Breakfast Features plenty of room for the large traveling troupe or family, and offers great country style amenities while maintaining a historic grace that defies description. A stay in this beautiful and historic home is worth it.