Kerrville Texas Things to Do
Kerrville is a vibrant little city nestled away in the heart of Texas Hill Country. With its quaint downtown, excellent restaurants, and great outdoor activities, Kerrville is a great destination for anyone looking to explore Lone Star State. Whether you're into hiking and camping or shopping and dining, there are plenty of fun things to do in Kerrville. From historic sites to local art galleries, there's something for everyone in this charming Texas town.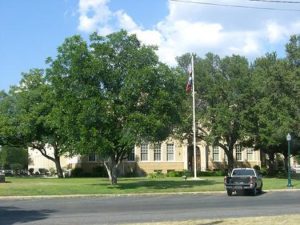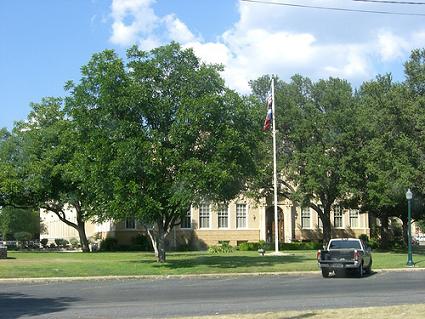 This town was founded by Joshua Brown, who settled in this area to start a cypress shingle camp. Kerrville is located in the Texas Hill Country. It is well known for its Guadalupe River RV Parks, youth summer camps, Texas' Official State Arts & Crafts Fair, and the Home of HEB Grocery Stores & James Avery Jewelry. The other major attractions in the town include Schreiner University, the Museum of Western Art, and the Riverside Nature Center. The Kerrville Folk Festival attracts thousands of visitors to the town every year.
Kerrville River Trail
The River Trail is a 10-foot wide walkway where you can hike or run while admiring the majestic Guadalupe River. The trail, which is flanked by cypress trees along the river's banks, connects you to several interesting places in Kerrville, including Schreiner State Park, Kerrville-Schreiner Park, and the Riverside Nature Center. Water fountains are placed at regular intervals to keep you hydrated. Pets are welcome to accompany you on your hike.
Kerrville-Schreiner Park, the city's largest and most popular park, serves as the trail's starting point. Visitors to the park can work out on the sports fields and courts, go on a kayak trip down the river, or stay overnight and extend their visit. The trail then heads northwest, passing close to the water's edge in some places and completely obscured by vegetation hugging the shoreline in others.
1550 Bandera Hwy, Kerrville, TX 78028, Phone: 830-896-2553
Flat Rock Park
For those looking to explore a little of the great outdoors while visiting Kerrville, Texas, then Flat Rock Park is the place to go. This park offers visitors a variety of activities and attractions that are sure to make any trip unforgettable. From hiking and biking trails, to bird-watching and picnicking areas—there's something for everyone at Flat Rock Park!
Visitors can take in some of nature's beauty as they stroll along the five miles of walking and hiking trails. The trails feature plenty of native plants and wildlife that are sure to delight both children and adults alike. There are also several fishing areas available if you'd like to try your luck at catching some fish. If you're an avid cyclist, you'll be happy to know that there's an eight-mile mountain bike trail with challenging terrain for cyclists of all levels.
Riverside Nature Center
The Riverside Nature Center has a beautiful setting right in the middle of where the Guadalupe River meets the town creek. It is an excellent location for nature lovers to commune with nature. It also has one of the most diverse plant communities in the entire Hill Country.
It is open to the public and provides a plethora of plant-centric activities that the entire family can enjoy.
Cowboy Steak House
416 Main St, Kerrville, TX 78028, Phone: 830-896-5688
According to legend, the Cowboy Steak House first opened its doors in 1977, and Richard Ferris quickly became one of its most loyal customers. Richard Ferris became one of the Cowboy Steak House's best customers when it opened in 1977 at 506 Junction Highway in Kerville, Texas. He fell in love with it so much that he purchased it but decided to relocate it closer to downtown.
The new Cowboy Steak House is an upscale dining establishment with beautiful dining areas, party rooms, a large old-fashioned bar area with its own cozy lounge, and its signature mesquite grill out front. The quirky décor and colorful wall art create a lively atmosphere, but people mostly come for the delicious grilled meats.
Cailloux Theater
910 Main St, Kerrville, TX 78028, Phone: 830-896-9393
The Cailloux Theater, located right on Main Street, has earned rave reviews for providing great views of excellent acts at a reasonable price. From community theater productions to performances by the local symphony and touring musical groups, there's something for everyone.
A world-class performing arts center that any big city would be proud of can be found on the outskirts of historic downtown Kerrville, just a few blocks from the beautiful Guadalupe River. The Cailloux Theater, which seats 800 people in a state-of-the-art auditorium, hosts everything from plays and musicals to school events and symphonies throughout the year. The theater also attracts some of the world's finest musicians, making it a must-see while in the Texas Hill Country.
Kerrville-Schreiner Park
2385 Bandera Hwy, Kerrville, TX 78028, Phone: 830-257-5392
Kerrville-Schreiner Park encompasses 517 acres of camping and recreation space. People can rent canoes and kayaks to use on the Guadalupe River, camp, view wildlife and the butterfly garden, and attend amphitheater performances.
Kerrville-Schreiner Park has become a popular destination for bikers from all over thanks to two new trails. A total of 3.4 miles (5.4 kilometers) were added to the existing trails, giving bikers and hikers more options for an adventure. This gives visitors more opportunities to spend time with their families, see the wonderful sights of Kerrville, and get some exercise and stay healthy. It also helps that the park trails are mostly located on the Guadalupe River's banks.
Cowboy Steakhouse
The Cowboy Steak House first opened its doors to the public in 1977 and quickly became a hit. Richard Ferris became its most loyal customer, and he loved it so much that he bought it and relocated it closer to downtown.
The Cowboy Steak House is now an upscale restaurant with beautifully decorated dining areas, a massive old-fashioned bar, party rooms, a cozy lounge, and a signature mesquite grill in the front.
Its vibrant artwork and quirky décor add to the atmosphere, but it is best known for its succulent grilled meats. It offers a diverse menu as well as an award-winning wine list.
Kerrville Folk Festival
If you're looking for something exciting to do in Kerrville, Texas, the annual Kerrville Folk Festival is not to be missed. Held at the Quiet Valley Ranch since 1972, this 19-day event features some of the best folk music and entertainment from around the world. Not only does it offer a wide variety of musical acts and genres, but also plenty of other activities that make it one of the biggest festivals in the country.
This renowned folk music festival held once a year at Quiet Valley Ranch begins on Memorial Day weekend and lasts for 18 days. Each day is jam-packed with musical performances by over 100 singers, songwriters, and bands.
The festival features acclaimed artists and songwriters from both the United States and around the world. It is the country's longest-running music festival.
The Kerrville Folk Festival is known for its laid-back atmosphere and friendly crowd. There are fun activities like hay rides, square dancing lessons, campfires with live music performances and more. Visitors can also find great food throughout the festival grounds including BBQ plates, tacos and ice cream. Plus there are artisans selling handmade items like pottery, jewelry and leather goods that make great souvenirs or gifts to bring home.
The event offers activities for people of all ages, with an emphasis on keeping the event family-friendly. Kerrville, Texas appears to be extremely quiet and laid back at first glance.
However, once you arrive, you will find yourself participating in a slew of exciting activities one after the other. Try some of the above-mentioned activities to make your vacation enjoyable and fun.
Schreiner Mansion
The Romanesque Revival-style Schreiner Mansion, one of downtown Kerrville's most historic buildings, was designed by well-known San Antonio architect Alfred Giles, whose trademark limestone designs can be found throughout the Hill Country.
From 1854 to 1857, Charles Schreiner was a member of the Texas Rangers. During this time, he also purchased Kerr County ranch property and married Mary Magdalena Enderle. Captain Schreiner returned to Texas in 1865 after serving in the Confederate Army for three and a half years during the Civil War. Only a few years later, he began the mercantile business that would grow into one of the largest mercantile-banking empires in the Southwest at the time. Wealth encouraged philanthropy, and Schreiner established the Schreiner Institute, now Schreiner University, in 1917.
Earl Garrett St, Kerrville, TX 78028, Phone: 830-895-5222
Buzzie's Bar-B-Q
Buzzie's BBQ is one of Kerrville's most acclaimed restaurants. Pitmaster Harold "Buzzie" E. Hughes' relationship with barbecue began when he was a young man. His backyard barbecue parties were a big hit, and word spread about his delicious brisket and ribs. Brenda, his wife, suggested opening a barbecue restaurant in 1993.
And, as they say, the rest is history. So gather the gang and head to Buzzie's BBQ, where you may even see the man himself working the pit.
213 Schreiner St, Kerrville, TX 78028, Phone: 830-257-4540
Classics Burgers and Moore
Kerrville, Texas is the perfect spot for a classic adventure. Whether you're looking for a bite to eat or an outdoor activity, there is something here for everyone. Classics Burgers and Moore offers unique options for locals and visitors alike who want to explore all that Kerrville has to offer.
This casual eatery serves up some of the best burgers in town, including their signature Classic Burger with bacon and cheese, as well as other favorites like the Jalapeno Popper Burger and Frito Pie Burger. The menu also includes traditional sides like fries, onion rings, and milkshakes – perfect for washing down your burger! On top of that, Classics Burgers and Moore also feature live music on select evenings so you can enjoy a great meal while listening to some local tunes.
Not only do they have the best burgers in town, but the restaurant has a fantastic retro vibe with red-checkered tablecloths. Salads, onion rings, and sandwiches are also available.
Carver Park
Kerrville, Texas is home to Carver Park, a scenic sanctuary that offers visitors a wide variety of outdoor activities. Nestled in the heart of the Hill Country, it's easy to see why Carver Park has become one of the top destinations for things to do in Kerrville. With plenty of trails and picnic spots, visitors can explore the park's diverse habitats while enjoying breathtaking views of its lush vegetation.
Carver Park is a popular destination for families and children in the city. It has great splash pads on the ground where kids can have a lot of fun playing in the water. It's a great way for kids to cool off on hot summer days.
The park also provides access to many recreational opportunities like swimming, canoeing, and fishing on the Guadalupe River. There are two boat ramps available as well as multiple campsites where guests can stay overnight and take in all that Carver Park has to offer. Nature enthusiasts will delight in discovering a large selection of wildlife including deer, birds, and other native species while they explore this picturesque area.
Carver Park is free to enter, which makes it even more appealing.
Museum of Western Art
The Museum of Western Art, situated in Kerrville, Texas, aims at achieving excellence in preservation, collection, and promotion of Western Heritage, and the cultural and educational enrichment of the varied audiences. The rotating exhibits on display at the Museum depict the adventure of the Native Americans, the Cowboys, the Mountain Men, and the Settlers who tamed the West. The art and artifacts in the Museum illustrate the spirit of individual character, courage, and achievement. The Museum of Western Art offers art and history education to people of all age groups, emphasizing primarily on the American West. The Museum is a platform for Western art and artists, past and present, and offers the opportunity for everyone to relive the Western Heritage.
The Museum of Western Art was inaugurated on April 23, 1983 and was formerly named as the Cowboy Artists of America Museum. Designed by the renowned architect O'Neil Ford, the Museum building is well known for its unique Southwestern style architecture. The exterior of the building, which is similar to a fortressed hacienda, features heavy timbers and rugged walls of stacked limestone. At present, the Museum encompasses an area of 14,000 sq ft (1300 square meters).
The Museum also houses a 6, 000 volume Western art and history library, which is well-frequented by the area educators, writers, students, and the public. A number of books and periodicals on subjects like ranching, Cowboys, Native American culture, Western Art and History, and artifacts are available in this library. Through the ongoing Western Art and history education programs and other displays, the diverse aspects of the rich cultural heritage are shared with the audience.
1550 Bandera Highway, Kerrville, TX 78029-4300
Telephone: (512) 721-0200
Hours: Tues – Sat, 9 AM – 5 PM, Sun, 1 – 5 PM, closed New Year's Day, Easter,
Thanksgiving, and Christmas
Website: www.museumofwesternart.org
Louise Hays Park
Louise Hays Park in Kerrville TX is a great place to have a picnic with your loved ones.  You can rent a park pavilion and have a picnic with your friends and family, serving the best side dishes and barbecues.  This same pavilions have long tables that can be rented for the entire day. Electricity is also provided for the duration of the stay.
Pint & Plow Brewing Company
Kerrville is well-known throughout the country for producing some of the best beers you've ever tasted. Pint & Plow Brewing Company's beers are incredible. The establishment brews its own beer using organic ingredients.
As a result, you can savor the flavor of the freshest beer available. The location has its own brew room where the magic happens. All of the ingredients are processed there to provide you with the most delicious pint.
PAX Coffee and Goods
PAX coffee and goods is a game changer in the Kerrville coffee scene. After PAX Coffee and Goods opened its doors, what was once a very bland and boring industry became extremely exciting. If you want to spend your time in Texas sipping the best-curated coffee concoctions, make a stop at this store.
The coffee tastes even better when surrounded by natural beauty.
Kerr Arts and Cultural Center
This is fantastic news for both art novices and experts. Taking classes at the Kerr Arts & Cultural Center can provide you with an excellent opportunity to improve your artistic abilities. You can enroll in art classes to learn from professional artists and express your creativity through your work.
You can stick with the ones you already know or try something new.
Kerrville Hills Winery
The Kerrville Hills Winery, which overlooks the Guadalupe River, was the area's first winery. The winery hosts scheduled wine tastings in its fully-decked wine-tasting room, which is designed to look like a historic farmhouse.
Kerrville Winery is well-known for its high-quality wines and tranquil atmosphere. A 30-minute tour of the entire property and its surroundings is also available, attracting thousands of wine enthusiasts from across the country.
Wolfmueller's Books
If you enjoy reading rare old books, make sure to stop by Wolfmueller's Books on your next trip to Kerrville, TX. The bookshop is brimming with a wide range of books that are extremely rare and no longer in print.
If visiting the store in person does not allow you to obtain the book you are looking for, the store also provides an offline search option that will be quite useful.
You can use this feature to look for the book in other stores as well as various book services.
---
Final Word
Kerrville is a great destination for anyone looking for outdoor activities, shopping, historical sites, and more. Whether you're interested in hiking trails, swimming holes, galleries, or festivals, Kerrville has something to offer every type of traveler. With its natural beauty and small-town charm, Kerrville is a great place to enjoy a weekend away from the hustle and bustle of city life. So pack your bags and come explore all that Kerrville has to offer!
More Kerrville Attractions Resources
Attractions | Kerrville TX – Official Website
kerrvilletx.gov/1472/Attractions
Kerr Regional History Center Kerrville Folk Festival Kerrville-Schreiner Park Kerrville Sports Complex Museum of Western Art Playhouse 2000 Riverside Nature Center River Trail Scott Schreiner Golf Course Symphony of the Hills The Coming King Sculpture Prayer Gardens
THE 15 BEST Things to Do in Kerrville – 2022 (with Photos …
www.tripadvisor.com/Attractions-g56079-Activities-Kerrville_Texas.html
Kerr County Market Days 9 Flea & Street Markets 18. Singing Wind Park 2 Parks 19. Kerrville Traders Fest 1 Flea & Street Markets 20. James Avery Craftsman 85 Speciality & Gift Shops By haleyjeanbecker A beautiful store. 21. Wolfmuellers Bookstore 34 Speciality & Gift Shops 22. Pier 27 River Lounge 20 Bars & Clubs 23. Billy's Western Wear 5
Attractions in Kerrville – Tour Texas
www.tourtexas.com/destinations/kerrville-attractions
Here are a few of the top attractions in Kerrville you'll definitely want to check out the next time you're here. Cailloux Theater A gem right on Main Street, the Cailloux Theater earns rave reviews for providing great views of excellent acts at a great price.
Things to Do | Kerrville TX – Official Website
kerrvilletx.gov/1478/Things-to-Do
So much natural fun! There is no shortage of naturally fun things to do in Kerrville. Whether hiking and biking our miles of trails or taking in a spectacular sunset on the beautiful Guadalupe River, you'll have plenty of opportunities for a great time.
Things to do in Kerrville, TX | Attractions | Y.O. Ranch Hotel
www.yoranchhotel.com/attractions
Explore a replica of Stonehenge or visit the Museum of Western Art & admire the work of cowboy artists. You'll also find an array of music festivals nearby, including the popular Kerrville Folk Festival and Wine & Music Fest. If you have any questions about area attractions, please don't hesitate to ask our friendly staff for assistance. Learn More
8 Things to Do in Kerrville March 2022 | Expedia
www.expedia.com/Things-To-Do-In-Kerrville.d7110.Travel-Guide-Activities
What to do in Kerrville on a rainy day? If it's pouring with rain during your visit, dry off your umbrella and dive into one or two of these enticing indoor activities: San Antonio Museum of Art The Buckhorn Saloon & Museum and Texas Ranger Museum Admission Great Room Escape Dining at Hard Rock Cafe San Antonio with Priority Seating
Things to Do in Kerrville – Tour Texas
www.tourtexas.com/destinations/kerrville-things-to-do
For the performing arts, head to the spacious Cailloux Theater, one of the top attractions in downtown Kerrville. Here you'll find community theater productions courtesy of Playhouse 2000, orchestral performances by the Symphony of the Hills and the Hill Country Youth Orchestras, and many other entertaining acts.
Top 16 Things To Do In Kerrville, Texas | Trip101
trip101.com/article/best-things-to-do-in-kerrville-tx
The gorgeous garden is free to everyone. Holding the most diverse assembly of plant life in the whole of Hill Country. Riverside Nature Center exposes everyone to plant-centric activities that a family will love. Riverside Nature Center. Address: 150 Francisco Lemos St, Kerrville, TX 78028, USA. Website: Riverside Nature Center
THE 10 BEST Free Things to Do in Kerrville | Tripadvisor
www.tripadvisor.com/Attractions-g56079-Activities-zft11292-Kerrville_Texas.html
Kerrville Convention & Visitors Bureau 68 Visitor Centers 9. Sunrise Antique Mall 39 Antique Shops 10. River's Edge Gallery 23 Points of Interest & Landmarks 11. Kerr County Market Days 9 Flea & Street Markets 12. James Avery Craftsman 85 Speciality & Gift Shops 13. Wolfmuellers Bookstore 34 Speciality & Gift Shops 14. Pier 27 River Lounge 20