Looking for family-friendly activities in Dallas? Well, we've rounded up our kids' favorites giving you some fantastic options for a fun-filled day with your kids. From a thrilling theme park to an awesome state-of-the-art aquarium, get ready to spend an amazing day with the family.
Visiting families can sense the city's cowboy-rich country culture, which pervades the entire area. It's a big city with a big personality that, because of its diversity, reminds me of other cities like Chicago and Los Angeles.
Sea Life Dallas
Located in the Grapevine Mills Mall
Sea Life Dallas is the perfect place for the kids to spend hours on end and it's not only fun but also educational! The aquarium has an amazing 360-degree ocean tunnel and sea creatures ranging from Black Tip Reef sharks, Green Sea Turtles to Cownose Stingrays.
Be sure not to miss holding a crab or touching a starfish in the Interactive Rockpool. It's also definitely worth taking the "Behind the Scenes Tour" as the staff is extremely friendly and knowledgeable, sharing remarkable stories of their sea creatures. A Dallas kid-trip must!
Dallas Arboretum
Do you want to know what to do in Dallas with your children? A stroll through the Dallas Arboretum is the most peaceful way to spend a sunny day.
Here, among seemingly endless botanical lushness, you can learn about various plant-life. You are encouraged to bring your children to one of the country's largest floral festivals, where arts and crafts take center stage!
Nasher Sculpture Center
You can't go wrong strolling around this sculpture collection for outdoor art. There are a variety of pieces available, including works by world-renowned artists such as Picasso, Rodin, and Matisse, to name a few. The entire structure was designed by renowned Italian architect Renzo Piano and feels like something out of a fairy tale.
Six Flags over Texas
Located in Arlington
Whether the kids are rollercoaster junkies or waterpark fiends – they always enjoy a day at Six Flags Over Texas or Hurricane Harbor.
For the older kids, The Six Flags Over Texas theme park is fantastic with over 35 thrilling rides and attractions such as the popular "Texas SkyScreamer", a 402-foot swing carousel.
If you're looking for a great spot to cool down and escape the Texas summer heat, take the kids to Six Flags Hurricane Harbor. This water park is fun for the entire family with larger thrills for the parents to enjoy, as well as smaller rides for the younger ones. There's something in the park for everyone! Enjoy the rides, the slides or just relax while floating down their Lazy River.
Home of Bonnie and Clyde
If your children are of a certain age, they may enjoy a tour of the 'Bonnie & Clyde' house in Crandall TX.
When Bonnie and Clyde took a break from their criminal exploits, they lived in Dallas. These two outlaws actually met at a house on Herbert Street, just a few blocks away from where Clyde grew up.
Perot Museum of Nature and Science
The Perot Museum of Nature and Science is a fun place to take kids in Dallas. This world-class institution is a lot of fun for kids because it has exhibits that cover a wide range of scientific topics. This includes dinosaurs, earth and energy systems, sports, and a variety of other topics.
It's also entertaining for children, with a large theater and an outdoor play area that will keep them entertained for hours.
The Fort Worth Stockyards
Located in Fort Worth
The kids absolutely love a visit to The Fort Worth Stockyards where they can meet cowboys and enjoy western-style activities. As soon as you enter the area, you feel as if you're transported to an old western town with real cowboys on horseback, rodeos, live music, shows and a petting zoo among countless other activities. For parents, there is great shopping and restaurants while the kids enjoy the ultimate cowboy and cowgirl experience.
Dallas World Aquarium
Dallas' most popular family attraction is its aquarium, where kids and adults alike can get up close and personal with some of their favorite animals. It has dozens of different exhibits that aren't just about fish.
When it comes to the best things to do in Dallas, this is one of the "can't miss" spots.
On its upper level, for example, you can explore an artificial recreation of the Orinoco Rainforest. Kids can wave to all kinds of mammals and explore large aviaries filled with exotic birds.
There is also a strong push to educate visitors on endangered species and the importance of conservation.
The Dallas Zoo
Located in Dallas
With activities for both older and younger children, The Dallas Zoo is a great way to spend the day exploring 106 acres with thousands of animals from elephants to zebras and koalas. The kids love to feed the giraffes and have lunch next to the lions! The Children's Zoo is extra special for the young ones with animals to pet in their "Farm" area and unique birds to feed in the "Birds Landing". It's an interactive and fun day for everyone!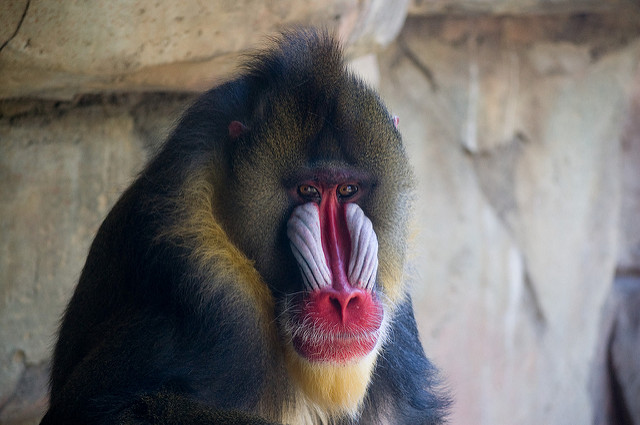 Sci-Tech Discovery Center
Located in Frisco
The little ones have a wonderful time at the Sci-Tech Discovery Center with their variety of hand-on activities like a hurricane simulator, science lab, mad scientist chemistry demonstration, Lego stations and more. The younger ones are entertained here for hours and it's a great alternative to staying home, especially during the summer heat! Be sure not to miss the butterfly exhibit.
McKinney Avenue Trolley
The historic McKinney Avenue Trolley, which dates back to 1983, is a great way to start your day in Dallas. Kids can go on a tour and visit the evocative Arts District in downtown.
You can take it as many times as you want for free, and it passes by a variety of delicious restaurants. It also passes by Klyde Warren Park and a slew of hip Uptown shops.
Reunion Tower
To get a sense of the enormity that is Dallas, you can choose to view it from a height of 470 feet.
The observation deck of the Reunion Tower is a vantage point from which most Texans have looked down. Children should not be denied the opportunity to marvel at what the city has become. Even your toddlers will be enthralled by the view.
---
Dallas has a vibrant energy that hits you when you're there, and it attracts a lot of young people because of its fun-loving attractions and excursions. Families are welcome all year to enjoy the sun and a wealth of culture.