They're back – and they're better than ever before. Find out what changes have been made, new attractions and forthcoming fun parks in Texas. Get out and enjoy the warmer season and discover all the fun to be had at theme parks in Texas! Happy thrills and chills…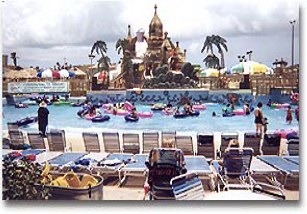 The days are getting longer and the weather's getting warmer. And – as always – Texas' spring season is a time of year when it's hard to concentrate on work or school.
The culprit? It's our fair Texas weather – and the knowledge that Texas' best playgrounds are now open every weekend – and summer fun is just around the corner.
The quest for fun, in fact, can be found in every corner of the Lone Star State and there seems to be a theme or amusement park for just about every taste.
But Texans aren't alone in their quest for fun. There are more than 450 amusement and theme parks and over 1,000 waterparks nationwide. You could say Americans have a passion and obsession with theme park fun. However, Texans have always had a way of doing things bigger and well…better.
The illustrious Golden Ticket Awards were hosted at Six Flags Fiesta Texas in San Antonio. This is the Oscars of the amusement park industry awarded annually by Amusement Today, the #1 amusement industry magazine and website. To win a Golden Ticket translates not only into honor among your peers, but increased revenues at the gate – which is always the bottom line.
However industry professionals will tell you it's not just about having the newest rides and the most ticket sales. Parks today are focusing on customer service and guest satisfaction more than ever. It's all about finding that perfect format for providing quality entertainment that keeps customers coming back year after year.
Texas parks did well in last years awards with Schlitterbahn Waterpark of New Braunfels receiving three Golden Ticket Awards and Six Flags Fiesta Texas receiving a pair of awards – the most for any one state!
Schlitterbahn New Braunfels
Schlitterbahn New Braunfels received the award for Best Landscaping at a waterpark, Best Water Park Ride , and Best Water Park in the Nation! Fiesta Texas received the award for Best Shows and placed second for Best Outdoor Night Production, beaten out only by the much larger and older Epcot Center of Orlando, Florida.
Six Flags AstroWorld – Houston
While most amusement industry news was promising and profitable, there was a ripple of sadness among Texan theme park goers as one of the oldest theme parks closed, Six Flags AstroWorld of Houston. Thousands attended park auctions vying for pieces of the park to take home with them, memories to remind them of the great legacy that was once AstroWorld.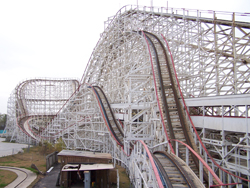 The Texas Cyclone, once known as one of the best wooden roller coasters in the country was dismantled this month. It was a prominent feature of the Houston skyline and will be sorely missed.
But the good news is that two of Astroworld's favorite steel rollercoasters will be given a new life at two family-owned Texas amusement parks continuing the AstroWorld legacy.
Wonderland Amusement Park – Amarillo
In need of a mid-size family coaster, Wonderland Amusement Park in Amarillo, purchased AstroWorld's Mayan Mindbender and the Gunslinger. Both rides are expected to make their debut in the 2007 season but could open sooner. New for this season, Wonderland Park purchased a 15-meter Moser Spring Ride adding more excitement to the Panhandle facility.
Joyland Park – Lubbock
Another West Texas park venue, Joyland Park in Lubbock will also keep a bit of AstroWorld alive. Greezed Lightnin' was one of the most loved coasters of AstroWorld and will reopen at Joyland. Owners of the park expect attendance and tourism to come to a whole new level with the presence of this new "old" attraction.

While old favorites keep us coming back to theme parks from year to year, it is definitely the new rides and attractions that theme park enthusiasts get pumped up about. This year brings a bumper crop of exciting additions to Texas theme and amusement parks.
Six Flags Fiesta Texas – San Antonio
New water park attractions and a massive make over have updated this park. Armadillo Beach gets 3 new water rides, including the Whirlpool bowl ride. The new Splashwater Springs is an interactive water play area for younger kids.
SeaWorld San Antonio
Believe is a captivating, dramatic show that will be presented in the newly remodeled multimedia Shamu stadium and will feature new music, video and animal behaviors. The area will include a new roof, set pieces, sound system and lights and an additional point-of-view camera that will offer an overhead view of the action in the water. During the high-energy water sessions, guest seated in the first 14 rows must be prepared to become splash victims.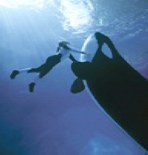 Pirates 4D is a swash-buckling 4-D comedy adventure for the entire family. The 4-D movie stars Leslie Nielsen and combines the latest 4-D special-effects technology with multi-sensory theater effects to thrill guests of all ages. Guests will experience sprays of water and a shipload of surprises during their adventure with the sea's most hapless band of pirates.
Six Flags Over Texas Arlington
Ten new rides debut (some imported from Six Flags Astroworld), including La Fiesta de las Tazas teacups, the Sidewinder Scrambler, and an interactive water play area. They have also added a new nightly parade as night time attractions have become more popular.
Schlitterbahn Galveston Island Waterpark
Remember the saying everything's bigger and better in Texas. Well welcome to the world's first convertible waterpark and Texas' only heated, indoor waterpark. This idea is a first for the waterpark industry which will allow the park to remain open year round.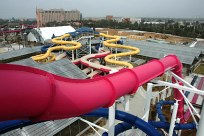 The indoor area is called Wasserfest and is already open for the season offering more than a dozen heated waterpark attractions inside the 70,000-square-foot indoor /outdoor convertible area. This convertible portion of the park includes four tube slides, three speed slides, three activity areas for the kids containing a variety of children's play elements and pint-sized slides, a secluded beach, a hot tub, and the Torrent® Tidal Wave River.
The new Surfenburg area is scheduled to open 16 new attractions premiering in April for three weekends before beginning daily operations on May 13. This area of the park will offer 16 water attractions including two uphill water coasters, a wave lagoon, three beaches, three body slides, the Tiki Tikes Kids' Area, the Boogie Bahn surf ride, two family raft rides and three different rivers that all connect to form the park's Transportainment® river system.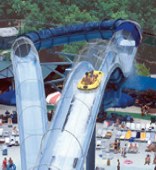 With the success of two other Texas Schlitterbahn parks under their belt and the addition of this third park, it seems it is just the beginning for this family-owned and operated leader in family water entertainment. They opened their first park, Schlitterbahn New Braunfels, back in 1979 – and it is still rated the best waterpark in the nation.
According to Ron Sutula, general manager of Schlitterbahn Galveston Island Waterpark, "We still have more expansion news in store for the 2006 season that we plan on announcing soon."
Great Wolf Lodge of Grapevine
The Great Wolf Lodge of Grapevine offers the same kind of indoor water park fun as the company's other highly themed resorts in Wisconsin, Ohio, and elsewhere.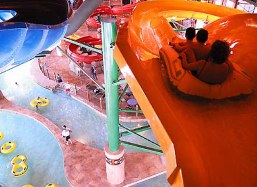 These chain of parks are among the most highly rated in the country. So far the park has not released details about the actual rides and slides that are forthcoming for their Texas property but it will probably feature the usual, including tube slides, body slides, kiddie slides, a lazy river, whirlpool spas, and Great Wolf's signature interactive play structure with tipping bucket. Other features may include showcase attractions such as a wave pool and/or a family raft ride.
In addition to the water park attractions, the Great Wolf Lodge features a huge arcade with redemption games, on-site restaurants, a fitness center, and an Aveda Concept Spa to pamper and help get the wrinkles out of waterlogged guests. The kid-friendly accommodations will include 400 all-suite guest rooms. Apart from its property in Williamsburg, Virginia, all of the Great Wolf Lodges are in colder climates. The Texas resort will be the chain's southernmost location.