On the shore of the Gulf of Mexico, the Texas Gulf coast extends for more than 600 miles and covers the Padre Island national shore. There are lots of sandy beaches and warm Gulf waters for sun seekers, whereas the coastal natural areas have some of the best sighting of birds in the country (plus camping opportunities). Some of the most popular resorts in the region is Houston, Galveston, South Padre Island and Corpus Christi.
Texas Gulf Coast Camping
The Texas Gulf Coast region is home to some of the best beaches in America, drawing millions of visitors each year, and well known as one of the best Texas camping and RV destinations. Stretching more than 350 miles from South Padre Island & the Rio Grande Valley, this region is renowned for its pristine beauty, wildlife & many recreational attractions. Discover the pristine beaches and quaint towns of the Texas Gulf Coast Region.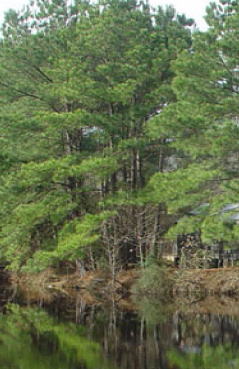 Tiny fishing villages have existed in Texas since the region was a colony of Mexico. Over the years, many of the small towns dotting the Texas coastal region have developed thriving tourism commerce instead of fishing, taking advantage of the rich history and semi tropical seaside location.
Several of the many attractions along the Texas Gulf Coast campers will enjoy include: the Brazoria County Historical Museum. Aransas Pass Features the Lighthouse Lakes Kayak Trail, dozens of world-class birding locations and access to excellent saltwater fishing. Baytown offers outdoor enthusiasts plenty of recreational opportunity. Beaumont is a unique blend of Texan and Cajun influences. Brownsville a historic border town offers a world class zoo, golf courses and world renowned birding locations. Freeport is a Texas gem where visitors can find outstanding fishing, water sports and many outdoor recreations.
For more camping destinations and vacation destinations in the Texas Gulf Coast region, Google: Harlingen, Kemah, Kingsville, Lake Jackson, League City, Matagorda, Orange, Port Aransas, Port Arthur, Port Isabel, Port O'Connor, Rockport, Surfside Beach, Victoria, and West Columbia.
Lone Star RV Park
Campground Details for Lone Star Lakes RV Park: The best RV Park value in the Houston area, Lone Star Lakes RV Park takes a lot of pride in being a family owned and operated RV Park.
Once you visit this park you will agree that considering rates compared to amenities, they offer more value for your dollar than any other RV Park near Houston.
Lone Star Lakes RV Park invites you to spend some time and enjoy the friendly, safe, clean, and quiet atmosphere found in this park. Located a couple of blocks from US59, Lone Star is close enough to major highways to be conveniently located, yet the many trees provide a sound barrier from most traffic noise.
Lone Star RV Park is close to Kingwood, New Caney, Porter and the George Bush Intercontinental Airport, as well as other points of interest in the Houston Texas area.
Lone Star Lakes RV Park
20980 US Hwy. 59
New Caney, TX. 77357
281 399-8977
800 290-930
Testimonials and reviews for Lone Star Lakes RV Park:
We stayed here for four days to make last minute preparations prior to leaving for a cruise. It was a very convenient location for shopping and everything else that we needed to do. Also convenient to the Bush Intercontinental Airport, of which we flew out. The owners were extremely nice and let us park our motorhome in their parking area for only $5 per day while we were gone on the cruise. We stayed for two more days upon our return. It was raining heavily and there was a lot of standing water so they need better drainage. Also we could never get on the internet for some reason. They had good laundry facilities and it was nice and quiet here. We camped here in a Motorhome.
Our favorite park in the area. We've stayed here many times over the 12 years we've been fulltime RV'ing in our 40-footer and the park gets better each time we visit. It is family owned and operated: truly a green park, with useful, clean amenities and very friendly workers. We spent most of the summer here and the shade provided by the trees made the hot summer days a pleasure compared to all concrete, parking-lot type parks with no trees. All of the people here are very, very helpful! We camped here in a Motorhome.
Great park with friendly and helpful staff. Wireless internet worked great! Lots of long term tenants; very quiet at night. Recent upgrades to hookups and pads. I would stay here again long or short term. We camped here in a Travel Trailer.
Great little park with nice amenities. Lots of permanent guests, but everyone was friendly. Nice lake for the boys to fish. Very quiet at night. Level, pull-thru sites even for our large 5th wheel. We'd stay here again. Price reflects charge for 2 additional people. We camped here in a Fifth Wheel.
Amenities for Lone Star Lake RV Park
Pull-thru sites 80 ft. long.
Can handle longest rigs
All sites improved, level
2-vehicle parking
Patio and picnic table at each site.
Full-time, in-park host.
Free WIFI (wireless internet)
Phone connections at each site.
Free private fishing lake
Nature trails around the lake
Air conditioned recreation room
free pool table
free table tennis, air hockey, etc.
No charge to reserve rec room for your private gatherings.
Excellent laundromat
private bathrooms with showers.
Both facilities climate controlled.
Playground equipment for the children
Swimming pool, in season
Bar-b-que pits
Fire rings
Rivers Inn RV Park
Rivers Inn RV Park is located in beautiful Pearland, Texas just south of downtown Houston. Rivers Inn RV Park is a quiet peaceful and very safe place for retreating to country living.
Situated on about 16 acres in the shadow of the Silver lake community, the relaxing atmosphere, created by the serenity of the land and the site of horses and cattle, coupled with the suitable location of the park provide an experience with a difference. Rivers Inn offers fish ponds, horseback riding and a laundry room, along with wonderful amenities and many near by activities, such as public fishing ponds, swimming pools and a championship golf course as well as some excellent restaurants and fast food chains.
Rivers Inn RV Park
3602 Rivers Rd. CR 905
Pearland/Manvel, TX 77578
Toll Free: (866)989-2600
Phone: 281-489-2600
Testimonials and reviews:
When you stay with us at Rivers Inn RV Park you will be close to many amazing points of attraction in the great city of Houston. Particularly, NASA, Reliant Stadium, Astrodome Convention Center, the Galleria and Texas Medical Center, all of which are only 15-20 minutes away from the park.
My wife and I have lived in Rivers Inn RV Park for approximately 6 months. The park is secluded, quite, and pleasant. We liked it because it is near to shopping centers and it is convenient to downtown Houston and the Texas Medical Center. We did not experience any problem with incovenience or crime. WE enjoyed the peacefulness and the friendly atmosphere of it. There were no bothersome or disorderly neighbors. We rented a 36 foot trailer that was already parked on site. The trailer was owned by the park owner. If I were to return to Houston for an extended stay, I would attempt to stay at Rivers Inn RV PARK again.
After having been in numerous RV parks, and living at this one for long of time my husband and I found Rivers Inn very peaceful, spacious and real countryside living. We experienced careful living, no violence, ease in accessing roads to Houston, Medical Center and Pearland/Manvel business growth offers accessibility to anything people need. The quietness was wonderful, calm and we felt very safe. I welcome you to enjoy the 'country' lifestyle just 11 miles from Houston.
Amenities for Rivers Inn RV Park
Picnic Area
Groups Welcome
Tent Sites Available
Dump Station
Sewer Hookups
24hr Courtesy Patrol
Full Hookups
Laundry
Amenities Near-by
Convenience Store
Gas
Entertainment
Fishing
Beach
Shopping
Gaming/Casino
Boat-Rentals
Biking-Mtn
Biking-Road
Splashway Water Park
Splashway's Five-acre water park features a wave pool, the 800-foot Lazy River, a volleyball pool, children and toddler pools, three large waterslides, a sandy beach and covered pavilion.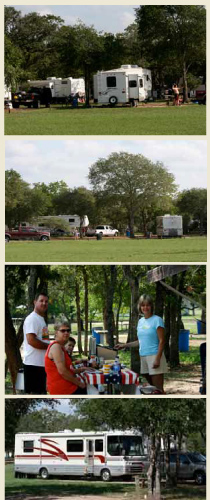 The Splashway RV Park has baseball fields, RV camping w/hookups and features walking, hiking and biking trails.
Splashway Family Waterpark is privately owned and its new owners will continue to keep this fun filled water park safe for children to have some summer fun. The Splashway Family Waterpark lifeguard staff members work on practice victims and train as professional lifeguards as part of the park's preparations for the summer season. Last year, the National Aquatics Safety Company awarded Splashway's staff the company's highest safety audit score.
Splashway Water Park will have its earliest season opening this (2010) Mother's Day weekend and will be offering a special mothers-get-in-free promotion. After two weekends of special openings, the park's full season opens the weekend of May 27-28 and will stay open through the Labor Day holiday.
Splashway Family Waterpark
5211 Main St.
Sheridan, TX 77475
Testimonials and reviews:
This Park is Lots Of Fun
My family and I are from Houston and have a small place in Halletsville. We love to come out to the park for a great family day without the hustle and bustle of a big crowd. We love the fact that we can come in and grab a table and have a picnic. We enjoy taking the drive for a great time with friendly people who work and visit there.
July 31, 2009 by Karen in Houston, TX
Splashway Family Waterpark is Great for kids
My son took his girlfried with her 2 small children. The kids loved it more than Splashtown and Shlitterbahn. Becasue they were so happy my son had a great time. I am going there tomorrow with friends. Plan to relax and have fun.
June 15, 2009 by virginia austin in Lockhart, TX
This is a Great Family Park:
I can fully agree with the other reviewers. For the money, this is by far the best waterpark! It may not totally entertain thrill-seekers, but for a nice, relaxing, family-oriented experience, this is the place! You don't have to go to the expense of buying food, you can bring your own in. This place has done whatever it takes to make your stay affordable, enjoyable and safe. The lifeguards are watchful and they rotate at regular intervals to keep from becoming zoned out! My only complaint is that the music is a bit overbearing and the selection wouldn't be my first as a Christian mother. It's kids' music, but not all that uplifting spiritually. We make it a point to go at least once a summer though!
Conclusion
Camping on the Texas Gulf Coast offers a unique experience that cannot be found anywhere else in the world. With miles of beaches, historical sites, and natural wonders, there is something for every type of outdoor enthusiast. Whether you are looking for a romantic getaway or an adventure with family or friends, there are plenty of options to choose from. The beauty and serenity of this coastal paradise will leave you feeling relaxed and refreshed after a peaceful stay.