Dallas Weekend Trip Itinerary
Dallas knows how to party as the birthplace of the frozen margarita machine and the host city of the Texas State Fair. Dallas is unlike any other city in the world.  This bustling metropolis is brimming with things to do, so you'll have no trouble filling your three days in Dallas.
This weekend in Dallas itinerary will allow you to explore the city's fascinating history, dine with world-famous chefs, and immerse yourself in the culture of the city known for its art and music, all in just 2 or 3 days in Dallas!
It's not often that you get to see your hometown through the eyes of a visitor, so putting together this guide to the best things to do in Dallas was a lot of fun – it's exactly what I tell people to do when they come to see me!
Hotel and Accommodation Recommendations in Dallas, Texas
Keep in mind that the Dallas-Fort Worth metropolitan area embodies over 9000 square miles, so choosing a place to stay based on location is critical. This way, you'll be able to enjoy exactly what you want to see and do in Dallas while reducing your chances of being trapped in rush hour traffic or wasting valuable time commuting from the city's outskirts.
Here are the top five accommodations in Dallas that are in a convenient location to all the action, have a romantic ambiance, and are good enough for our fine readers.
| Name | Avg Cost per Night | Stars | Address, City (Neighborhood) | Check In Time | Checkout Time | BOOK NOW |
| --- | --- | --- | --- | --- | --- | --- |
| Omni Dallas | $300 | 5 | 555 S Lamar St | 4pm | 11am | BOOK |
| Magnolia Hotel Dallas Downtown | $135 | 4 | 1401 Commerce Street | 3pm | 11am | BOOK |
| Hotel Crescent Court | $280 | 4 | 400 Crescent Court | 3pm | 12pm | BOOK |
| The Highland Dallas (by Hilton) | $199 | 4 | E Mockingbird Lane | 3pm | 12pm | BOOK |
| NYLO Dallas (loft style) | $134 | 4 | 1325 S Lamar St | 3pm | 12pm | BOOK |
If you are looking for a more affordable option, an apartment rental is the way to go. Using Airbnb you can rent an apartment anywhere in the city. You typically don't get the amenities of a concierge, breakfast, gym, pool, etc so you can get your stay for less than half the price of a hotel. You'll want to book far in advance to get a good place with good reviews. Get $40 off your first booking here: BOOK AN AIRBNB.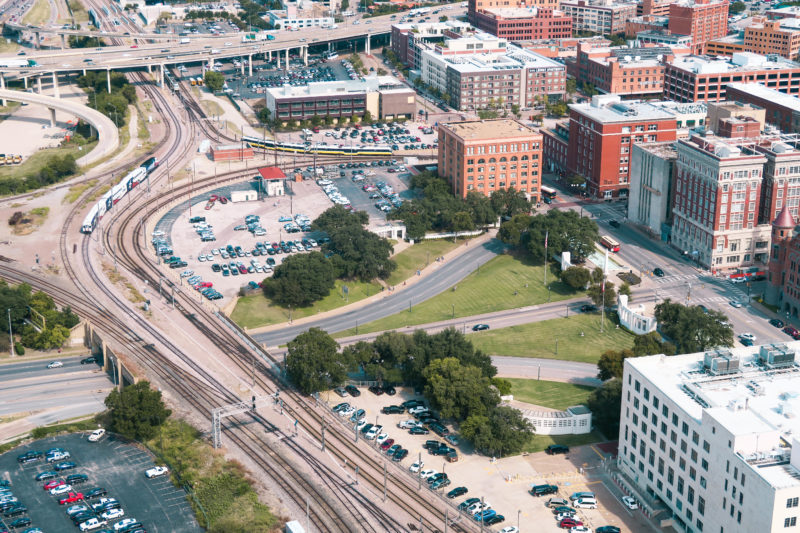 Transportation Recommendations in Dallas, Texas
Here are the sources we recommend you use to book transportation within the city. In Dallas we recommend you use ride share companies to get around. Most things downtown are within walking distance. A rental car can be rented however parking and traffic are stressful downtown.
Dallas Texas Trip Overview
DAY 1 BBQ, Brews, & the Arboretum park
DAY 2 Sightseeing Downtown & some JFK History
DAY 3 Waco's Magnolia Market, Shopping, & the Stockyards Rodeo
BBQ, Brews, & the Arboretum park
Today's Goal: Taste some of the best BBQ in Texas!
When you arrive in Dallas, hopefully you will feel a warm welcome from the kind people there. If you ask anyone where the best BBQ is, many will direct you to the Pecan Lodge in Deep Ellum which is a must. This BBQ restaurant is known for its line out the door and it's mouthwatering meats. It has been seen on the Food Network TV show Diners, Drive in's, and Dives! The wait is worth it for their delicious food and comfortable picnic table style seating. Make sure you get a homemade cookie too!
Once your stomachs are content, walk around the neighborhood Deep Ellum and checkout the beautiful street art! There are also a few cute shops and breweries nearby if you're in the mood. Consider trying the Deep Ellum Brewing Company!
The rest of the day is meant for the Dallas Arboretum which is a very large park area that is well taken care of. They have gardens, lakes, food, waterfalls, ponds, and beautiful places to relax in the grass. Take your time here and enjoy a nice day of walking around and catching views from just outside downtown Dallas. If you're there during a holiday season, look out for their special events. PS- Wednesdays are BOGO day for tickets!
To wrap up the day, head to your dinner reservation at the Meddlesome Moth. It's a hip spot with fantastic Yelp reviews that we agreed with! Excellent food, great cocktails, and a large local beer selection. The atmosphere is unique as well with old stained glass and a small dimly lit room, you'll be happy you snagged a table here! If it's booked here, you could also try Wheelhouse nearby.
Sightseeing Downtown & some JFK History
Today you're going to be a total tourist, so own it! We recommend grabbing tickets on a trolley tour from Big D Fun Tours. They have a hop on and off trolley that stops at all the nearby hot spots. If that's not your thing, many of the places are also within walking distance downtown (if it's nice out). The meeting spot is near the Sixth Floor Museum. Hop on here and then plan to get off at the Reunion Tower stop if you want gorgeous views from high up at their observation deck. Then ride the trolley a few more stops to learn more about the history of Dallas. If you're hungry, consider getting off at the Klyde Warren Park for food at LARK on the Park where the sweet potato chips are to die for. Or they also have a line up of food trucks here! Some of the other stops include a farmer's market (which isn't a must-see), the aquarium, and museums.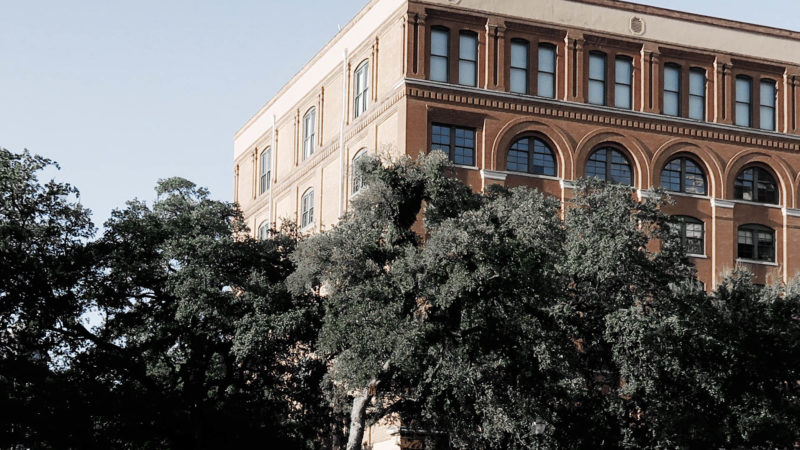 The one museum you must go to is the Sixth Floor Museum. You will learn so much history about JFK and his assassination in Dealey Plaza by Lee Harvey Oswald. You receive headphones to listen to narration at each exhibit and get to see the actual spot the shooter was located at the devastating time he shot the former president.
When you're ready for dinner, head to your reservation at Meso Maya. They have a beautiful, outdoor patio you should request if the weather is nice. Try their avocado margarita for something unique. Everything there is to die for so expect to leave stuffed.
Magnolia Market, Shopping, & the Stockyards Rodeo
Start today with the best brunch in town at Bread Winners. They have several locations but regardless of where you go, you'll be greeted with some amazing and unique breads! They are quite delicious. Then toast to another amazing day in Dallas!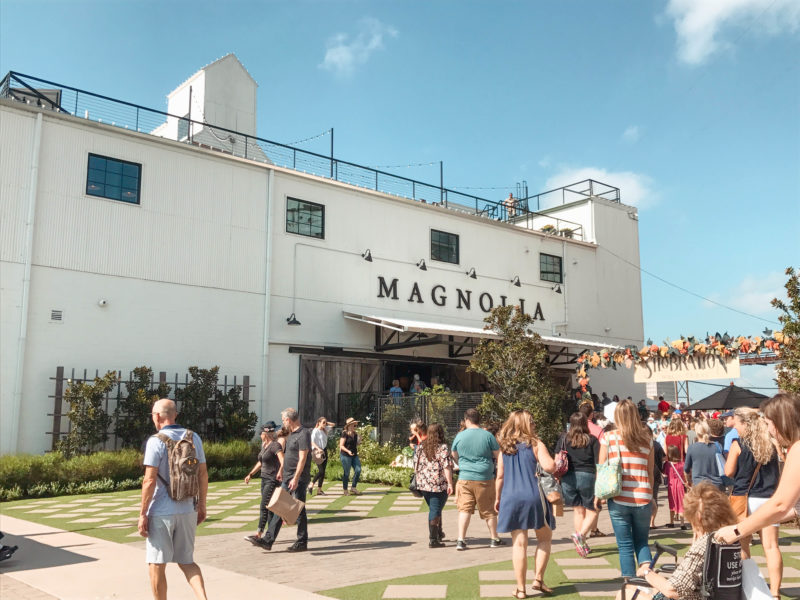 Later today you have some options. If you are an HGTV "Fixer Upper" fan of Chip and Joanna Gaines, then you must rent a car and drive south to Waco, Texas. Visit Magnolia Market at the Silo's and become a total super fan. They have a home goods market, a bakery with the best cupcakes around, a garden seed shop, a lawn area, picnic tables, and food trucks. You can spend a few hours here in this small town. Don't forget to get a t-shirt to remember this day!
If you're not familiar with the show, instead you could checkout The Truck Yard which is a fun area with food trucks and live music! Grab some snacks here and relax in the lawn.
You could also do some shopping at the Highland Park Village and maybe even pick-up some boots for later!
At night, it's time to put on your cowboy boots and get ready for the Cowtown Coliseum Rodeo at the Fort Worth Stockyards. It's west of Dallas and has rodeos all the time so check out their calendar. They always have a rodeo Fridays 8-10pm. Enjoy seeing some bull riding, barrel racing, team roping, and silly clowns! Go early or stay late and walk around the Stockyards streets for some fun nightlife and great steak meals! Consider eating at H3 Ranch.
If you spend more time in Fort Worth, checkout the Texas Motor Speedway if there's a race in town.