October has arrived and, as usual, emails and letters have been arriving from readers wanting to hear about seasonal travel opportunities and topical features and stories related to the Halloween holiday – and we certainly don't want to disappoint!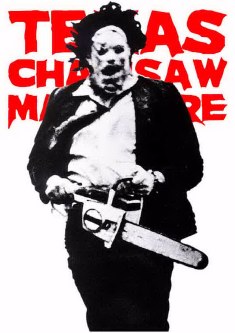 Over the next three weeks we will be bringing you timely elements for your reading enjoyment, some offering up the best travel destinations to celebrate the season, along with a handful of those strange, mysterious and often puzzling features about the weird and wonderful of Texas, starting this week.
While it is a rather gruesome story, we simply couldn't resist capitalizing on the real story that inspired the cult classic horror flick, the "Texas Chain Saw Massacre". I must admit that I, for one, am not taken by the graphic blood and guts slasher movies. They're just not my thing. But recognizing many of our faithful readers want something a little more hardcore in addition to our annual tales of mystery and intrigue, and while many of you are fans of seasonal movies like Halloween and Friday the 13th and so forth, we stumbled upon what may be a little known fact about the chainsaw story that I have to admit is pretty interesting, and more than a touch morbid. So hold on to your seats. Halloween enthusiasts and those of you into CSI and crime dramas – even you history buffs – will enjoy or first tale of the Halloween season – the real event that inspired the gruesome move. This week we give you the story behind the Texas Chainsaw Massacre.
Without question the 1974 flick "The Texas Chainsaw Massacre" is one of the most influential of the slasher movie genre. The Hollywood version of the story involved a tale about a group of travelers who meet a family who turn out to be not-so-friendly cannibals who like to slash and eat their victims.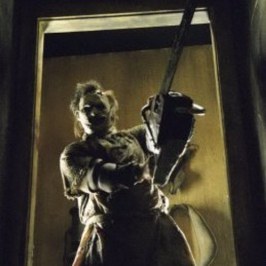 The movie's theme was so gruesome that it was actually banned for video for a number of years. But the low budget B Movie and its sequels will live on in cult land as one of the most treasured of its kind and did introduce, believe it or not, one of Hollywood's best up and coming actresses, Texas born Renee Zellweger. In fact, Chainsaw's Director, Tobe Hooper, garnered enough attention from the flick that it landed him the director's chair of Spielberg's successful "Poltergeist" set.
What most movie-goers do not know is that the film was loosely based upon, or gave birth to the concept actually, for a horrible real-life incident that took place in Austin. It happened a few short months after the movie was initially released.
It happened in Austin's Oak Cliff district and started with a routine stop by two Mormon missionaries making their rounds in a neighborhood when they had the misfortune of stopping at the trailer of one Robert Kleason. After an extended conversation between the three, Kleason invited the two young men, Gary Darley, age 20, and Mark Fischer, age 19, back to his house for dinner. Police investigators late said that both men were shot and killed by Kleason for some unknown reason, but what transpired after the murders turned the tragedy into a travesty of the human capacity for sickness and violence.
Law enforcement moved quickly once they suspected what had transpired. They raided and searched Kleason's trailer uncovering a blood-covered watch belonging to one of the missionaries and human blood and tissue on a band-saw where Kleason worked, an Austin taxidermy shop. They also uncovered a name tag of one of the missionaries with a bullet hole and blood stains on it in Kleason's Oak Cliff residence.
It was an open and shut high profile case and Kleason was arrested and charged in the murder of the two young Mormons. The bodies, however, were never recovered, but investigators claim Kleason carried them to his work place, dismembered them and subsequent buried the remains.
It was a high profile case in the summer of 1975 that captured the interest of the entire region. The courtroom was filled to capacity when Kleason was convicted and sentenced to death for the heinous crimes. But after two year's on Texas death row, an appeals court overturned the conviction based upon an illegal search of Kleason's trailer and subsequently, evidence key to the prosecution was to be excluded from consideration. The state had no choice. Kleason was released and walked free.
It's not easy finding a place to stay when you have been accused and convicted of such a violent crime, and then set free. Kleason headed to upper New York state where he sought and was granted refuge in a Buffalo mission. But Kleason's reputation followed him from Texas, and with days a local TV station wsa providing daily updates about his activity. The high profile case even forced the local police department to watch the mission to provide protection. Kleason, understandably, kept to himself and rarely visited with other residents of the mission. Neither did he venture outside the mission for several months. By the year 1990 Kleason had enough isolation and departed U.S. soil to relocate to Barton-Upon-Humber, England. It was the break he had been looking for. Left behind was the story of the violent crime and the life he once led.
Things were beginning to look bright for Kleason. Before long he married Marie Longley, a policeman's widow from northeast England. Before long Kleason was living a new life and was even a member of a local gun club. Before long he was granted a license to buy and sell firearms, and enjoyed telling a fabricated story of how he was a veteran of the Korean War. Perhaps it was his new found confidence that caused his undoing, for before long he was telling friends in England he was a former CIA hit man, and before long even his closet friends question the validity of his claims. When they learned he was a former mental patient in Texas that had served time of death row for his suspected role in the missionary murders, he was arrested by English authorities for firearms offences.
Eighteen years after the grizzly murders Texas officials were preparing to request extradition of Kleason. Thanks to new forensic technology, DNA testing had established a new link to Kleason and the murders, enough that prosecutors thought they could retry him on the crimes and finally get a conviction that would stick. But as fate would have it, Robert Kleason became ill and died of a heart attack in London in 2003 – still a free man from the crimes he was charged with committing.
While "The Texas Chainsaw Massacre" will always rate high as one of America's favorite horror cult films of all time, the real story of Robert Kleason – in all its horrible detail – was by far a more compelling and tragic story. Perhaps another blockbuster will one day be made that reviles and reveals the true story of Texas' Missionary Murderer.