Famous people from Texas
Texans have been known to toot their own horns from time to time. Haven't you heard, everything is bigger and better in Texas?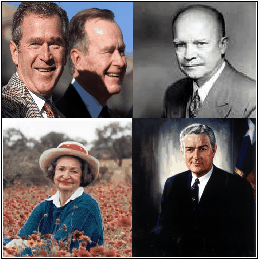 While we may not know the originator of that famous tag line, we do know that Texans are prone to be fiercely proud of who they are and where they're from. Just call it one of the things that make Texas and Texans unique. It's not meant to be disrespectful or boastful. It's not to say that there aren't some really great places and people outside our state boundaries.
But face it, there are a lot of famous people from Texas, like it or not. And while we don't have the space to list every Texan who has made a mark on history, we think a Web site about Texas would be missing something if we didn't include at least one resource for naming names and awarding kudos to some of the people past and present that have made Texas great.
Famous Texans in Sports
For example, what would the sports world be like without the likes of Dana X. Bible, Tom Landry, Nolan Ryan, Earl Campbell, Babe Zaharias, Darrell Royal, George Foreman, John Arthur "Jack" Johnson, Lance Armstrong, Kyle Rote, Smokey Joe Williams, Roger Hornsby, Bum Phillips, Lee Trevino, A.J. Foyt, Don Meridith, Willie Shoemaker, Byron Nelson, Richard Petty or Sammy Baugh?
Famous Texans in Politics & Military
How about the world of politics, statesmanship and government and military leadership? Where would the world be without the likes of Lyndon Baines Johnson, Sam Rayburn, Sam Houston, Stephen F. Austin, John Nance Garner, Tom C. Clark, George Bush(s), Jesse H. Jones, Oveta Culp Hobby, John Connally, Dwight Eisenhower, Edward M. House, Leon Jaworski, Ann Richards, Lloyd Bentsen, Barbara C. Jordan, James Wright, John Tower, Mirabeau Bonaparte Lamar, Anson Jones, James Allred, John H. Reagan, Sandra Day O'Connor, James Stephen Hogg, Miriam A. "Ma" Ferguson, James E. Ferguson, Audie Murphy, Chester Nimitz, Claire Chenault, Benjamin Foulois, Oliver North, Louis T. Wigfall, James Earl Rudder, Roy Bean, George Patton, Jr., and other great Texas figures?
Famous Texans in Music
And music! How could you live without Willie Nelson, George Jones, Buck Owens, Buddy Holly, Ernest Tubb, Z.Z. Top, Stevie Ray Vaughan, Jimmie Vaughan, Bob Wills, Tina Turner, Janis Joplin, Trini Lopez, Selena, Kenny Rogers, Roger Miller, Freddie Fender, Johnny Rodriguez, Charlie Pride, Waylon Jennings, Benny Goodman, Tex Ritter, Teddy Wilson, Clarence "Gatemouth" Brown, Albert King, Freddie King, Harry James, Jack Teagarden, Scott Joplin, Big Al Dupree, Roy Orbison, Barry White, Johnny Winter, Edgar Winter, Boz Scaggs, Robert Earl Keen, Gene Autry, Johnny Mathis, Guy Clark, Meatloaf, George Strait, Michael Nesmith, Lyle Lovett, Steve Miller, Lou Ann Barton, Johnny Copeland, King Curtis, Little Joe Hernandez,Vikki Carr, Lighting Hopkins, Steven Fromholz, Nancy Griffith, Flaco Jiminez, Delbert McClinton, Van Cliburn, Mac Davis, Larry Gatlin, Vanilla Ice, Don Henley, Nora Jones, Tom Jones, Kelly Clarkson, Michelle Shocked, Ray Price, Jim Reeves, T-Bone Walker, Joe King Carrasco, Joe Ely, Kris Kristofferson, Stephen Stills, Angela Strehli, Hank Thompson, Beyonce Knowles, Billie Preston, Lloyd Maines, Tanya Tucker, Marcia Ball, Christopher Cross, Lefty Frizzel, Jimmy Dale Gilmore, James Brown, Joe Tex, Boxcar Willie, Johnny Horton, Barbara Mandrell, Jeanie C. Riley, Ashlee Simpson, Jessica Simpson, B. J. Thomas, Floyd Tillman, Destiny's Child, Question Mark and the Mysterians, The Big Bopper, Doug Sahm, Blind Lemon Jefferson, Charlie Sexton, Eric Johnson, Robert Shaw, the Dixie Chicks, Edie Brickel, and others?
Kenny Rogers
It took several tries before Kenny Rogers became a star. As a member of the First Edition (and the New Christy Minstrels before that), he shared in some million-sellers, among them "Reuben James" and "Ruby, Don't Take Your Love to Town," an excellent Mel Tillis song about a disabled veteran. But superstardom lay ahead for this Texan, and it arrived in the late '70s.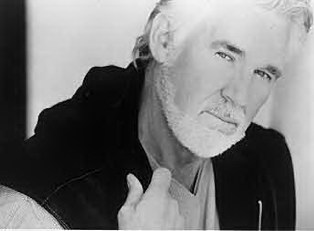 Roger Miller
Roger Dean Miller, born in Fort Worth, Texas on January 2, 1936, was the youngest of three brothers. His father died when Roger was 13 months, and his mother soon became seriously ill. Each of his father's three brothers took one of the boys to raise, and Miller grew up in Erick, Oklahoma, where he learned to play the fiddle.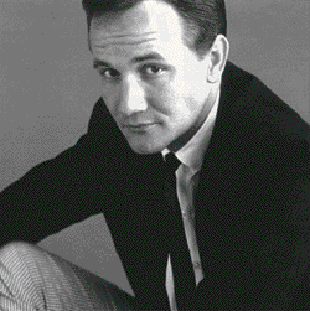 Quitting school in the eighth grade, he supported himself with odd jobs until military service during the Korean Conflict. During the last year of his duty he was assigned to Special Services in Atlanta where he led a country band.
Famous Texans in Entertainment
Just a few names in the entertainment industry that hail from Texas: Carol Burnett, Mary Martin, Tommy Lee Jones, Larry Hagman, Debbie Reynolds, Joshua Logan, King Vidor, Margo Jones, Nina Vance, Farah Fawcett, Joan Crawford, Spanky MacFarland, Cyd Charisse, Rip Torn, Billy Bob Thorton, Dennis Quaid, Randy Quiad, Audie Murphy, Gene Autry, Kathy Baker, Dooley Wilson, Tenessee Williams, Pedro Gonzales-Gonzales, Dan Blocker, Sissy Spacek, Tex Avery, Joe Don Baker, Powers Boothe, Gary Busey, Kate Capshaw, Thomas Haden Church, Michael Dorn, Haley Duff, Sandy Duncan, Shelly Duvall, Dale Evans, Morgan Fairchild, Horton Foote, Jamie Foxx, Jennifer Garner, Woody Harrrelson, Ethan Hawke, Jennifer Love Hewitt, Gene Roddenberry, Robert Rodriguez, Irene Ryan, John Hillerman, Carolyn Jones, Eva Longoria, Matthew McConaughey, Bill Paxton, Anne Sheridan, Anna Nichole Smith, Jaclyn Smith, Brent Spinner, Nick Stahl, Patrick Swayze, Sharon Tate, Henry Thomas, Tommy Tune, Isaiah Washington, Jo Beth Williams, Chill Wills, Owen Wilson, Luke Wilson, Forest Whitaker, Robin Wright Penn, Renee Zellweger, Steve Martin, and Aaron Spelling.
Debbie Reynolds
MARY FRANCES REYNOLDS was born on April 1, 1932 in El Paso, Texas to Raymond Francis Reynolds, a railroad mechanic and carpenter, and his wife Maxene Harman Reynolds. The family had little money, and when her father lost his job at the height of the Great Depression, little Mary Frances, her parents and her older brother William moved in with Maxene's parents and their four boys.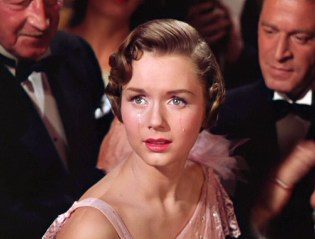 Rip Torn
This prolific, incredibly versatile character player's one career constant is that he has always appeared in unusual films or played unusual characters in more mainstream fare. With his weathered, craggy features and dynamic intelligence, Rip Torn favors roles which allow him to be at once surly and sensitive, violent and intelligent.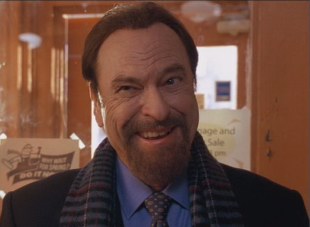 Walter Cronkite
Walter Cronkite is the former CBS Evening News anchorman, whose commentary defined issues and events in America for almost two decades. Cronkite, whom a major poll once named the "most trusted figure" in American public life, often saw every nuance in his nightly newscasts scrutinized by politicians, intellectuals, and fellow journalists for clues to the thinking of mainstream America.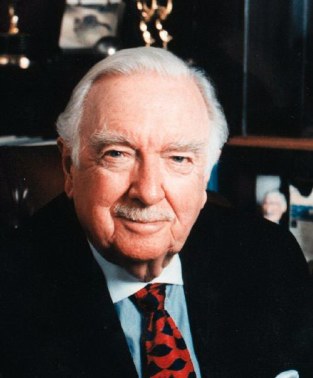 In contrast, Cronkite viewed himself as a working journalist, epitomized by his title of "managing editor," of the CBS Evening News. His credo, adopted from his days as a wire service reporter, was to get the story, "fast, accurate, and unbiased"; his trademark exit line was, "And that's the way it is."
Famous Texans in Business
We could continue breaking it down for you, from famous tough guys like Red Adair to outstanding business leaders like Howard Hughes, Mary Kay Ash, Michael Dell, Tom Ford and Ross Perot. There have been eight Miss USAs, three Miss Americas and one Miss Universe from Texas.
In fact, the list of famous Texans seems to be endless. So we'll just list a few more for now, and follow up in the months ahead as more and more Texans make their marks in the world. Here are a few names you should recognize:
J. Frank Dobie, O. Henry, Robert E. Howard, Larry McMutry, Dr. Denton Cooley, Dr. Red Duke, Dr. Micheal DeBakey, Bryce Dewitt, Steven Weinberg, Gus Grissom, Ed White, Kenneth Cockrell, Spencer Wells, Alan Bean, Douglas "Wrong Way" Corrigan, Wiley Post, Jeana Yeager, Clyde Barrow, Bonnie Parker, John Wesley Hardin, Belle Starr, Sam Bass, Tara Lipinski, Michael Johnson, Randall Tex Cobb, Phyllis George, Walter Cronkite, Sam Donaldson, Dan Rather, John Henry Faulk, Bob Schieffer, Kinky Friedman, Ima Hogg, Lady Bird Johnson, Jeb Bush, James Fannin, William Travis, Thomas Jefferson Rusk, Lorenzo de Zavala, Jose Antonio Navarro, Stone Cold Steve Austin, Quanah Parker, Cynthia Ann Parker, Emily West Morgan, Edna Gladney, Jim Morris, Cheryl Swoopes, Kathy Whitworth… and so on.
TEST YOUR FAMOUS TEXANS KNOWLEDGE
So you think you know your famous Texans rather well? Just for fun, look at the partial pics on the right. Scroll down to view each one and see if you can name each of them. After looking at them all, click on the photo to reveal their true identity. Four or more correct answers and consider yourself a "qualified" Texas personality spotter!