Things To Do in Richmond TX with Kids
if you're searching for a nice destination to visit in Texas – try Richmond. This lovely suburb of Sugar Land and The Woodlands is brimming with sights and activities that will keep you more than entertained. There is something for everybody here, from beautiful historical parks to cozy wine cellars.
Richmond, situated approximately miles southwest of Houston in Fort Bend County, is rich in history. In 1822, a group of 12 men established a camp near the current city and were shortly joined by Stephen F. Austin's legendary Old Three Hundred colonists. Due to a fort built near the bend of the Brazos River that served as the settlement's epicenter, the location became known as "Fort Bend" or "Fort Settlement."
Fort Bend Museum
500 Houston St., Richmond, TX 77469 281.342.6478
Through exhibit galleries, historic home museums, and walking tours of historic Richmond, you may travel back in time and witness life on the Brazos River and the Fort Bend tale.
The Fort Bend Museum is dedicated to preserving Richmond's history and culture. The museum contains a number of displays that depict the growth of Fort Bend County over time, beginning with a group of Austin's Old Three Hundred settling in the area and continuing through the Republic of Texas adopting Richmond as one of the first 19 towns and beyond.
The permanent exhibit gallery, which exhibits special items and papers from the Fort Bend History Association's large archive, allows visitors to dig into the history of Fort Bend County. Alternatively, travelers can meander amid magnificent oak and magnolia trees while touring Long-Smith Cottage and Moore Mansion. Throughout the year, the Fort Bend Museum also organizes educational programs and special events. The Fort Bend Museum is an excellent resource for anybody interested in the history and culture of this distinct region of Texas.
The Grove Do-Nutz & Deli
815 Plantation Dr, Richmond, TX 77406
Go doughnut crazy at The Grove Do-Nutz & Deli – Fancy doughnuts are the focus of this local hangout. This neighborhood hangout provides gourmet doughnuts including chocolate tres leches, Crème Brulee, banana pudding, red velvet cheesecake,  sriracha bacon, and cronuts.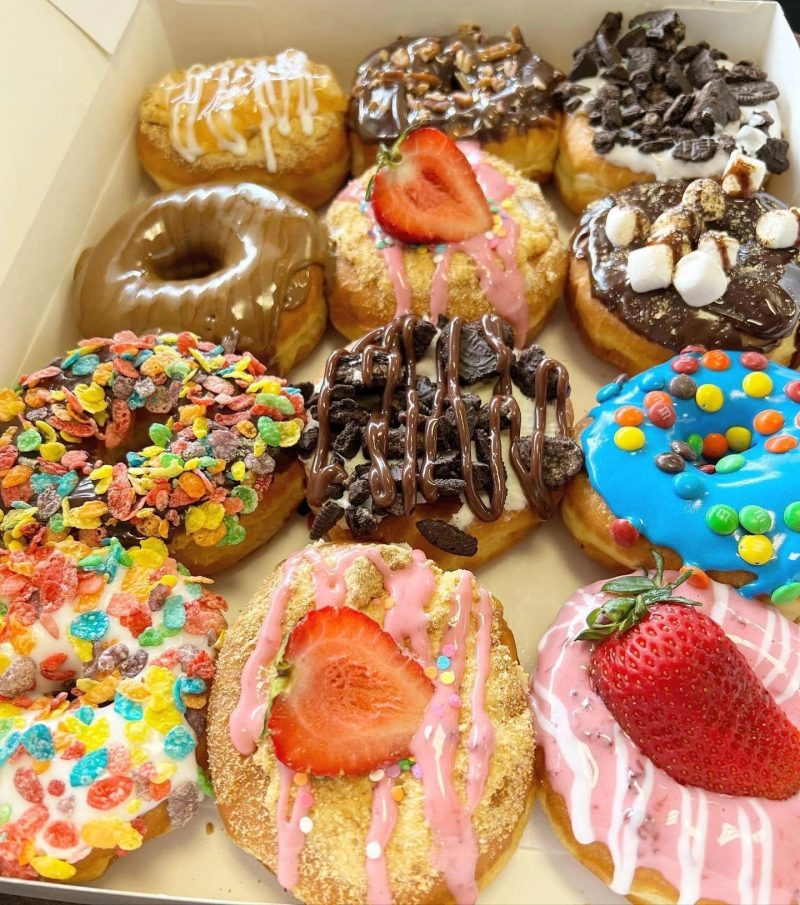 Braman Winery & Brewery
3421 Farm to Market 359, Richmond, TX 77406
Braman Brewery creates robust, uncharted tastes for its Running Walker brand by combining German hand-brewing methods with top-of-the-line malts and hops. The tap and tasting room has Texas-themed decor, live music, and food trucks. Joe's pioneering spirit stems from the legacy of his surname. The Braman family tree can be traced back to the Republic of Texas' war for independence. Their ancestors are firmly ingrained in the mythology of Texas. As a result, Braman Winery & Brewery is dedicated to proving that Texas wine is the greatest in the country.
Joe Braman, a rancher, philanthropist, chef, and winemaker, is the eccentric Texan behind Texas' first vineyard and brewery to coexist under one roof. Braman Winery creates outstanding wines from the finest Texas grapes, matured in French Oak barrels, and bottled with distinct aromas and flavors.
George Ranch Historical Park
10215 FM 762 Rd., Richmond, TX 77469 281.343.0218
Come out to the George Ranch, where the legends and legacies of individuals who shaped this place are brought to life on a daily basis. George Ranch Historical Park transports you back in time. Visit this living history museum that preserves Fort Bend County's past and celebrates Texas' legacy via educational and engaging activities.
Explore the gardens of the 1830s Jones Stock Farm, one of the earliest settlements in Northeast Mexico; follow the Heritage Trail through the 1830s and '60s, and get to know the George family by seeing the historic home and barns of the 1930s George Cattle Ranch Complex.
One of the greatest times to visit is during the annual Texian Market Days in October when families can experience pioneer life through hands-on activities, war re-enactments, live entertainment, and more. For more throwbacks, visit the Fort Bend Museum, which has an exhibit gallery and home tours of the 1883 John M. Moore Home and the 1855 Long-Smith Cottage.
More Parks to Visit in Richmond
Mayde Creek Trails is an excellent place to run or walk in the early morning hours. The 2.5-mile route runs along an asphalt-surfaced surface and passes through a charming Texan neighborhood.
Take a flat ride through a quiet neighborhood and stroll through the beautiful and pleasant atmosphere on this woodland path at Baker Road Pocket Park Hike and Bike Trails.
Pecan Grove Park has playgrounds, a gazebo, baseball, football, soccer, and volleyball fields, bathrooms, and more!
King George Park features an artificial turf field, basketball courts, spray and waterplay elements, tennis courts, a community garden, and a picnic area.
Clay Park has a basketball court, a jogging/walking trail, a pavilion, picnic areas, and more!
People can enjoy a variety of attractions at Freeman Town Park, including a basketball court, a pavilion, tennis courts, picnic areas, and a playground.
Harlem Road
Harlem Road is a great place to eat barbecue. Texas BBQ – Pitmaster and global chef Ara Malekian bring the heat with killer, low and slow barbecue on the side of Harlem Road. It serves everything from handcrafted sausage and St. Louis ribs to slow-smoked brisket and hog cooked with vintage oak wine staves. For directions, please click here.
Braman Winery Tasting Room
While the vineyard is constructing a new tasting room and production facilities near Richmond, the current tasting room and wine shop on FM 359 will stay open. Stop in for some reds, whites, and sparkles, or keep an eye out for special events including ladies' might, live musicians, open mics, and wine bingo nights. Thursday 4 p.m. to 9 p.m.; Friday 3 p.m. to 10 p.m.; Saturday noon to 11 p.m.; and Sunday noon to 6 p.m. For directions, please click here.
Lone Star Saloon
Tap your feet to live music – The Lone Star Saloon is one of the greatest places around to pop a cold one and get a flavor of the country, housed in a structure that has been a neighborhood mainstay for over 120 years (the bar burned down in 2008, but the new setup fits all of the standards to keep it on the historic society's list).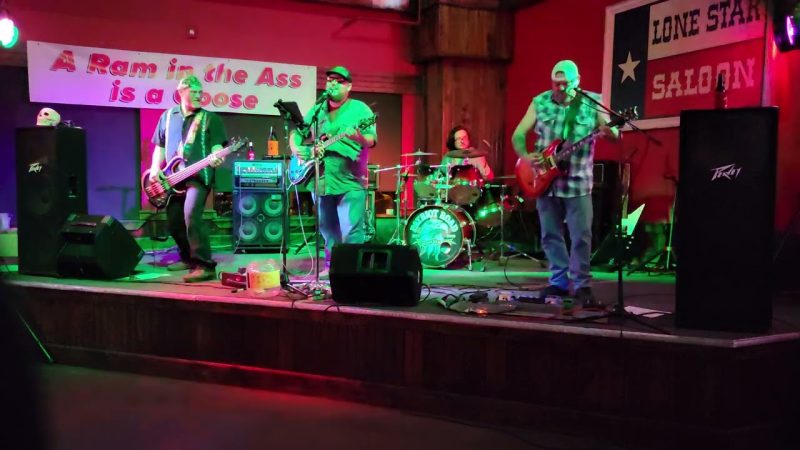 On Thursdays through Saturdays, the stage attracts performers from all around the state who entertain the crowd with live country jams. Covers range in price from free to $10. For directions, please click here. Richmond Staple is surrounded by native Pecan trees and has a large, rustic terrace. Scotty's Saloon will open at the Old Trading Post (follow along on Facebook for details).
Richmond TX Restaurants
Blockhouse Coffee & Kitchen specializes in specialized espresso drinks and made-to-order pour-over coffee. Breakfast and lunch items on the menu include specialty toasts, vegetarian club sandwiches, adult grilled cheese, and BLTA salad.
Sandy McGee's is known for its award-winning broccoli cheese soup, vibrant fruit salads, creamy chicken salad, and delectable desserts. Grilled burgers and sandwiches, as well as delectable dining options, are also available.
Pier 36 Seafood & Oyster Bar is a highly-rated Seafood restaurant. Entrees include entire fried catfish, seafood gumbo, and shrimp etouffee, as well as novel delicacies like ceviche, grilled tuna, grilled rainbow trout, and crabmeat-filled mushrooms.
Mugz Coffee Bar serves a variety of locally roasted quality coffee and espresso drinks, teas, pastries, and more!
Fusion Kitchen is an outstanding Asian cuisine combining Chinese and Japanese delicacies. On the lunch and supper menus, you'll find a wide variety of traditional menu dishes at moderate costs.
9er's Grill's Burgers, Spuds, Fajitas, Steaks, Breakfast, Lunch, and Dinner will not disappoint! Also, excellent client service.
Crazy Coffee Cafe serves a variety of breakfast and lunch options that are sure to please. Everything in the cafe is freshly prepared to ensure that your taste senses are completely satisfied. They also cater for parties and other occasions.
Tejas Mexican Grill serves both Tex-Mex and American cuisine. They serve breakfast, lunch, dinner, and much more!
Enjoy excellent burgers, waffles, chicken, pot roast, and shrimp & grits in a small-town setting at Old Rail Road Cafe.
Larry's Original Mexican Restaurant has been serving traditional Tex-Mex fare and beer in a simple setting since 1960. They serve a broad variety of foods and provide good customer service.
Mimi's New Orleans delivers authentic New Orleans cuisine in a Cajun and Creole environment. Their menu features meals like Jambalaya, Etouffee, Shrimp, and Grits, and more!
Final Word
There are numerous fascinating and engaging things to do in Richmond, from noisy bar arcades to vibrant art studios. So, if you're looking for something exciting to do in Richmond, the ten activities and attractions listed here are well worth a look. However, Richmond, TX is not only a great destination to play, but also a great area to work and live.