Tour Caves & Caverns in Texas
As the Summer temps begin to climb Texans generally begin to head for the lakes, rivers, creeks, and Gulf shores of Texas. But there is another way of getting cool in the Lone Star State — spelunking, or just casual cave adventuring.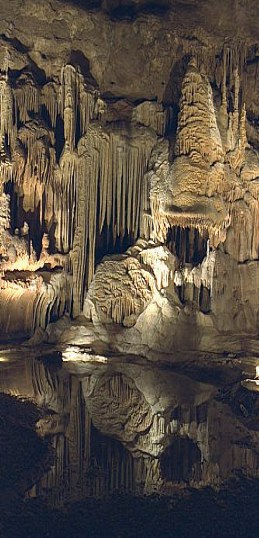 Texas is blessed with some of the nation's most interesting "show" caves and thousands of "wild" caves throughout the state.
Because of the varying geographical regions and features of Texas, you could literally tour the entire state by jumping from cave to cave.
In fact, the Edwards Plateau is one of the largest yet understudied Karst regions in the nation, and there are over 130 caves that have been discovered within this area with many more yet to be fully explored.
For those unfamiliar with geological terminology, Karst refers to a type of terrain usually formed on carbonate rock (limestone and dolomite), where groundwater has solutionally- enlarged openings to form a subsurface drainage system, creating large cave areas in the process. In short, beautiful sub-tropical caves with large and interesting rooms, most with flowing water somewhere within the cavern.
For casual cave explorers and families and seniors, touring Texas'best "show" caves is a good option for cool summertime fun. There are seven outstanding "show" caves to choose from and visiting one or several of these caves is a great addition to your summer vacation travel plans.
Natural Bridge Caverns
26495 Natural Bridge Caverns Rd, San Antonio, TX 78266; (210) 651-6101
This is the largest commercial cave in Texas and is still growing. Open year-round with many special events held throughout the year like their unique Christmas Caroling in the Caverns program.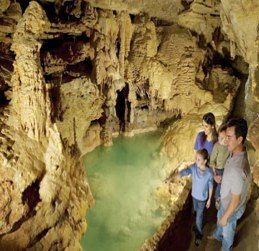 However, Summer is the most popular time to visit the caverns. Natural Bridge Caverns is located between San Antonio and New Braunfels 8 miles west of I-35. The general tour is about 1 1/2 hours long and there is even a "wild" caving opportunity for those on the more adventurous side.
If you arrive early enough, take the Lantern Tour, which is the first tour of the day and is only available in the morning. Guests explore tunnels using just the light of their lantern, exactly like discoverers did decades ago. If you're feeling daring, consider the Hidden Passages Tour, a rigorous investigation in which tourists will climb, crawl, and rappel into the caves. The Discovery Adventure Tour is another demanding adventure. Visitors will walk a one-and-a-quarter mile trek through paved trails and untamed passages, climbing, hiking, and rappelling through the caves.
The Castle of the White Giants contains the greatest formations in the cavern, but the Hall of the Mountain King is as impressive, standing 100 feet tall and covered in beautiful forms. With the Discovery Tour, you can travel into the cavern and go 180 feet below ground to observe ancient formations that are still developing today, such as spectacular stalagmites, stalactites, flowstones, chandeliers, and soda straws.
Visitors can also participate in the Canopy Challenge, a high ropes course and zip line over the Texas Hill Country, in addition to the caverns. Other attractions include the above-ground maze for families and gem and fossil mining.
Cascade Caverns
226 Cascade Cavern, Boerne, TX 78015; (830) 755-8080
You may never want to leave this cave with its perfect year-round temperature of 68 degrees and beautiful 100 ft. waterfall. The Caverns are located just outside of San Antonio near Boerne Texas off of I-10. The cave has a beautiful and romantic tale associated with it, the makings of a Hollywood movie, read all about it and put the cave on your must-see list.
Cascade Caverns is located beneath a 105-acre property that includes scrubby Texas Hill Country trees, picnic tables, and barbeque pits. There are scattered relics of the past: attractions from a defunct amusement park, a decrepit float once used in parades, its paper mache stalactites, and stalagmites slowly dissolving.
Longhorn Caverns
6211 Park Road 4 S, Burnet, TX 78611; (512) 715-9000
This is one of the few river-formed caverns within the state and has an interesting history dating back to the Comanche Indians and to its use during the civil war.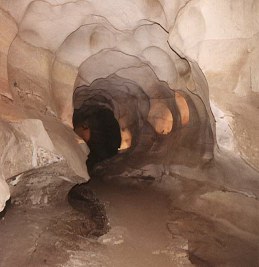 Apparently, it was a Confederate stronghold where gunpowder was manufactured in secret during the Civil War. Today it is one of the most visited caverns in the state and is a part of the state park system. Located in Burnet County, Texas, just six miles west of U.S. Hwy. 281, on Park Road 4.
Longhorn Cavern hosts live music inside the caves on various weekends. The larger rooms have excellent natural acoustics, causing cymbals, flutes, and voices to resonate in ways that both concertgoers and artists have described as "spiritual." Concert dates and details are subject to change, so visit the cavern's website for the most up-to-date information.
Wonder World Cave & Adventure Park
1000 Prospect St, San Marcos, TX 78666; (512) 392-6711
Wonder World Park is a Texas State Historical Site and the only earthquake-formed cave in the nation. The tour begins with the Balcones fault line cave. The Balcones fault line is still an active fault line though most visitors to the Lone Star state would not think of Texas when they think of earthquakes.
Like no other cave, the unique descent through the middle of an ancient earthquake is an awesome adventure. The park has several other attractions for family activities like a wildlife park, an anti-gravity house, an observation tower and a fun shopping experience the Mexico World Market. The park is located in the San Marcos, Texas city limits – one mile off I-35.
Inner Space Caverns
4200 S I-35 Frontage Rd, Georgetown, TX 78626; (512) 931-2283
In 1963 during the construction of Texas' first highway, a construction crew discovered this enormous cavern system located directly below the highway.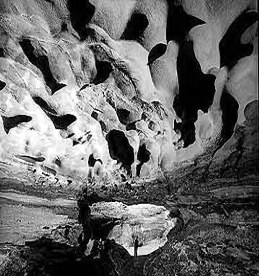 There are areas of the cave that are still being discovered today. The rooms in this cave more than any other in Texas have a surreal otherworldly feel to them and remind you of what a glorious and rich geological history Texas has. The caverns are located 20 miles north of Austin off of I-35, they offer general tours as well as two "wild" cave tours for adventure travelers.
The Wild Cave tour, which is available on weekends only and is open to guests 13 and older, is the cavern's most difficult tour. Visitors should not be scared to get muddy because the tour includes off-trail spelunking through underdeveloped portions of the cave. The Wild Cave tour does not require any prior caving expertise.
Caverns of Sonora
1711 Private Rd 4468, Sonora, TX 76950; (325) 387-3105
The Caverns of Sonora are listed as a Natural/National Landmark and are one of the most actively growing caves in the world with more than 90% of its geological features still forming. Professionally explored in the 1950s, 7 miles of passage were discovered and today only 2 miles of the trail are open to the public. The Caverns of Sonora are located just 8 miles west of Sonora Texas off of I-10.
The Crystal Palace Tour, a small, guided walking tour for 12 persons or less over nearly two miles of elaborately decorated cave corridors, is one of the caves' most spectacular tours. The cavern's four-hour Discovery Challenge, an incredible trek through a maze of off-trail corridors, will appeal to thrill seekers. Participants in the Discovery Challenge drop fifty feet into the Devil's Pit to experience the excitement of navigating the cave firsthand.
Cave Without A Name
325 Kreutzberg Rd, Boerne, TX 78006; (830) 537-4212
Some say this is the most beautiful cave in Texas located just 12 miles outside of Boerne, Texas. The Cave Without A Name is also still growing and offers an easy tour of 6 beautiful rooms with beautiful and delicate formations highlighted by colorful lighting…the temp…a cool 66 degrees year round!
Cave Without a Name is a magnificent limestone cavern located beneath Texas' picturesque hill country. The cave, discovered in 1938 by three children hunting a lost sheep, is Texas' second longest-running display cave. After a local contest to name the subterranean site, it was given the designation Cave Without A Name in 1940. A small child declared it was too beautiful to have a name, and it has since been known as the Cave Without a Name.
With all of the unique subsurface formations, this cave is mind-blowing, yet it's only 30 miles north of San Antonio.
Final Word
Explore some of the top caves and underground tunnels in the world right here in Texas. It's a terrific way to beat the heat while also discovering a part of Texas that most people don't know about. Today, go deep under the Earth and explore its unique and beautiful forms.
If you have an interest in spelunking in Texas there are plenty of "grotto"(caving clubs) to join. While you may have an adventurous spirit please be aware that spelunking is a dangerous sport, unfortunately, since 1960, twenty people have lost their lives in caving incidents in Texas. So take the time to get trained and involved with a group and never go caving alone. The grottos of the Texas Speleological Association (TSA) have training programs to teach newcomers how to cave safely within the state.
So whether you are the adventurous type or just seeking out a new way to stay cool in the Lone Star State. Go underground and keep it cool – by caving!