Wealthiest Cities in Texas
With a population of 29.9 million, Texas is aptly known as the Lone Star State. Texas is the second-largest state in the union and is best recognized as the birthplace of both BBQ and country music. Texas's median household income, as reported by the US Census, is about $66,826.
Texas residents benefit from no state income tax, larger homes for less money, and, most importantly, a rich heritage and culture enhanced by Southern charm. The Lone Star State offers a fantastic balance of urban and rural life in a relatively cheap location, which is just what people are seeking.
Texas is made up of 1,216 incorporated cities and 254 counties. There are places in Texas where the wealthy and famous reside. The median household income was the major factor taken into account when compiling a list of the wealthiest communities in Texas.
Due to its pro-business policies and absence of an income tax, Texas has attracted businesses and entrepreneurs during the past ten years.
Elon Musk, Oracle Corp., and Hewlett-Packard are just a few of the companies that have migrated to Texas in the past year. Since the epidemic began, this migration has increased even more. Additionally, demand from out-of-state homebuyers has increased to a record level.
Texas has a lot to offer. It's inexpensive with an excellent quality of life in addition to the tax advantages. Additional benefits include a robust economy and a broad and competent labor force.
According to statistics from the real estate brokerage and research company Redfin, a population increase was also observed in all three metropolitan regions. For instance, in Austin, there were 54,000 more movers than movers during the fourth quarter of 2020 as opposed to 29,000 during the same period in 2018.
The majority of Texas' new inhabitants, according to research from Realtor.com and Redfin, are from California, while others are from the Northeast.
What is Texas's Richest Zip Code?
The most affluent zip code in Texas is 77010, situated in Harris County and close to Downtown Houston.
What is Texas' Richest County?
Rockwall County, with a typical family income of over $103,000, is the richest county in Texas. In comparison to all Texas counties, Rockwall County has the smallest area at 149 square miles. The county's surrounding underground rock structure gave rise to the name Rockwall.
Texas's Richest Neighborhoods by Metro Area
Terrell Hills – San Antonio Richest Neighborhood
HomeSnacks chose to reexamine the neighborhood statistics because Terrell Hills was rated the previous year. HomeSnacks considers a wide range of variables while creating its list. They examine statistics like the median household income, the rate of poverty, and the unemployment rate for Texas communities with at least 5,000 inhabitants. According to research, this gorgeous, affluent neighborhood has a median household income of $181,979, an astonishingly low unemployment rate of 1.2 percent, and a poverty rate of 0.7 percent.
$181,979 is the median household income.
1.2% is the rate of unemployment.
Rate of poverty: 0.7 percent
Bellaire – Houston Richest Neighborhood
Houston is the sixth wealthiest city in America, yet it ranks No. 8 internationally. More than 132,000 of its residents have investable assets of at least $1 million, and about 6,600 of these high-net-worth individuals are multimillionaires.
According to the research, Houston also boasts one of the fastest-rising millionaire populations. Other American cities with significant increases in the number of affluent residents year to date include Austin.
One of Houston's most well-known neighborhoods, Bellaire, combines a small-town feel with the conveniences of a major metropolis. The area is crossed by West Loop South, which links it to Uptown Houston. Bellaire, a city inside a city, is largely surrounded by Houston. The Texas Medical Center, Galleria, Downtown, and Energy Corridor are easily accessible for residents thanks to their convenient location.
$206,734 is the median household income.
Unemployment rate: 2 percent
Rate of poverty: 2.3 percent
The advantage Houston has over Dallas and Austin is that it offers good value. The typical house price in the city and its environs in December was $272,000, according to Redfin's statistics, compared to $323,000 in Dallas and $370,000 in Austin.
Highland Park – DFW Richest Neighborhood
The Dallas metro region, which includes Fort Worth, has 7.2 million residents and is similarly expansive to Los Angeles. Numerous multimillionaires reside in Dallas, one of three Texas towns to appear on the list of the world's richest cities. According to the Henley Global Citizens Report, it also boasts several "centi-millionaires" (those worth more than $100 million) and a small number of billionaires.
Together, Dallas and Fort Worth make up a metro area that is host to more than 92,000 "high net-worth individuals," or those with investable assets of $1 million or more. Nearly 200 of them are millionaires, and 18 of them are billionaires.
Highland Park is really the 7th most wealthy city in the United States and the wealthiest city in Texas. Numerous houses in the region, as well as the Highland Park Town Hall municipal complex and Highland Park Village, an upscale shopping mall home to high-end merchants like Hermes and Chanel, include architecture with Spanish influences.
$211,136 is the median household income.
Rate of unemployment: 1.4%
Rate of poverty: 2.3 percent
Downtown- Austin Richest Neighborhood
Over the past several decades, Austin has experienced significant expansion. Everyone laments the growing expense of living in the city, much to how we gripe about the shifting price of gas. This covers both leasing and owning real estate and companies.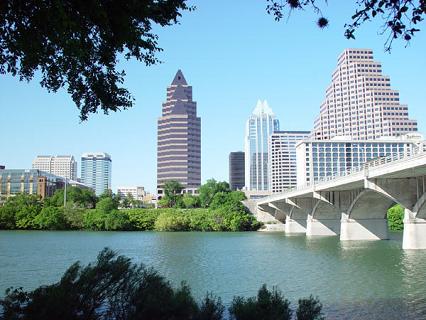 Austin's average family income is $84,841. With household earnings in the 88th percentile, Austin has an income that is much greater than the national median. The relationship between education and income is often strongest, and in the Austin metro region, 43% of individuals hold bachelor's degrees or above, compared to 31% nationally. 87% of places would have lower household incomes, whereas 11% of cities may have greater incomes. Family and household earnings are lower than they are in neighboring cities. In certain neighborhoods, the median income ranges from $2,611 to $246,664 per year.
$98,498 is the median household income.
2.2% is the rate of unemployment.
Rate of poverty: 0.7 percent
10 Wealthiest Cities in Texas Based on Median Income in 2022