A long weekend near the Panhandle offers an upscale experience with a dressed-down attitude.
As you stand on the plains of West Texas and feel the warm breeze fanning your face, you experience the undeniable pioneering spirit that tamed this terrain, officially dubbed Lubbock on March 16, 1909. You feel a bit like one of the folks who traveled by train to settle in this new land, because of the agriculture industry that encouraged newcomers to become a "local." The city was named after Texas Ranger Thomas Lubbock and is known for its rich culture in history, music, and the dancing yellows, oranges, and purples of a West Texas sunset.
To tap into Lubbock's Old West vibe, visit the National Ranching Heritage Center, where 47 authentic buildings and structures from well-known ranches were relocated and reassembled. Early Texas ranching life will come alive as you peer into a primitive cabin made of cactus stalks or meander through a plush, two-story ranch home built from a mail-order catalog kit.
Once you have brushed up on your Texas history, you can indulge your appetite at Las Brisas Southwest Steakhouse, a local favorite that has steak selections from the finest cuts of Reserve Black Angus Beef. Its patio was voted best dining patio. Then, satisfy your shopping compulsion by visiting one of Lubbock's finest boot and hat shops, Boot City, which carries the most walked-about boots in town.
When you're ready to kick off your boots, turn in at the Woodrow House Bed & Breakfast. Stay in either the Victorian room or the authentic Santa Fe caboose and you might just think that you've died and gone to heaven.
If golf is your game, then visit Texas Tech University's premier venue, The Rawls Course. Ranked by Golf Digest as the country's "#2 New Affordable Public Golf Course," Rawls was designed to be easy to finish, but hard to shoot a low score. Built on a former cotton field, the course evokes the canyonlands east and north of Lubbock.
Prefer to take in a little art and architecture with a dash of college life? Tour Texas, one of MSNBC's 2007 "Top 5 Prettiest Campuses in the United States." Striking Spanish Renaissance architecture and a nationally ranked public art collection make a visit to Tech worthwhile. Stop by the Texas Tech Visitor Center and take a guided tour of campus or pick up a map and create your own route.
After a round of golf or a campus stroll, grab a casual lunch at a campus-area favorite. One Guy From Italy Pizza offers giant calzones as the house specialty, and Spanky's menu has great burgers and, possibly, the world's best-fried cheese.
A Li'l Bit Rock 'n' Roll
From the golf course or campus, it's a quick trip to the Depot Entertainment District, named for the restored train depot housing the Buddy Holly Center. Get a dose of vintage rock 'n' roll, while you check out the story of Lubbock's favorite son in the museum's photographs and memorabilia. Just across the street is the intimate Cactus Theater, built in 1938 as a second-run movie theater. Today, it plays host to West Texas Music legends, such as Waylon Jennings and Patsy Cline, as well as a mix of country, '50s-era rock, and other genres.
You'll find plenty of food and drink options in the Depot Entertainment District. Try tapas and enjoy local wines at La Diosa, grab a beer and listen to live music at Triple J Chophouse and Brewery, or enjoy comfort food at the Ranch House Restaurant. Watch the sunset over the city at Skyviews, Texas Tech's student-run restaurant.
Toast the Wide Open Spaces
Lubbock is part of the Texas High Plains appellation, the state's largest, with more than 1,000 acres of vines. The high altitude and hot, dry summers provide a perfect climate for varietals like Cabernet Sauvignon and Chardonnay. Award-winning wines are the norm for Lubbock area wineries, and a weekend visit is perfect for tours and tastings. For a truly picturesque setting, try the stone mission-style Cap Rock Winery, or sample one of the many national and international award-winning wines at the Llano Estacado Winery, the patriarch of today's Texas wine movement.
At the end of your visit to Lubbock, with a bottle or two of wine packed away to take home, you'll be prepared to offer a proper toast to one-hundred years of West Texas history.
About Lubbock
Lubbock, the county seat of Lubbock County, is the 12th largest city in the State of Texas and is also the hub of economic, educational, and health care activity in the contiguous region of South Plains. Historically, Lubbock County was created in the year 1876 and was named in the honor of Colonel Thomas Saltus Lubbock – a Confederate officer.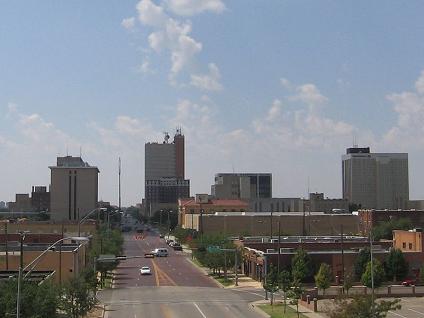 Lubbock is known for its musical heritage and celebrated ranching activities. The music of the land was immortalized by legendary singer Buddy Holly and the Buddy Holly Center in the city is a tribute to this great artiste and other West Texas musicians. The ranching history is well preserved at the National Ranching Heritage Center that is home to some of the original ancient ranch buildings of the region and precious artifacts from the past. Other must-visit places include the Depot Entertainment District, which is a perfect musical night out destination for everyone in the family.
An architectural beauty, the Texas Tech University brings to life stunning Spanish architecture and is a beautiful sight. Also, a visit to the Silent Wings Museum which was built to remember the World War II glider pilots and the equipment used has a wide-ranging display of invasion tools. Children and youth have a great trip at The Science Spectrum and the IMAX Dome theatre.
Additionally, the beautiful parks and the pleasant climate of the city make outdoor recreation fun and memorable.