Eating Healthy Snacks at Texas Gas Stations
Finding healthy eating options on many empty stretches of road can seem nearly impossible, and sometimes you'll have to make do with what's available: gas stations. They might not be at the top of the list when we think of good food, but if you know what to look for, they can supply us with exactly what we need until we can get something more substantial.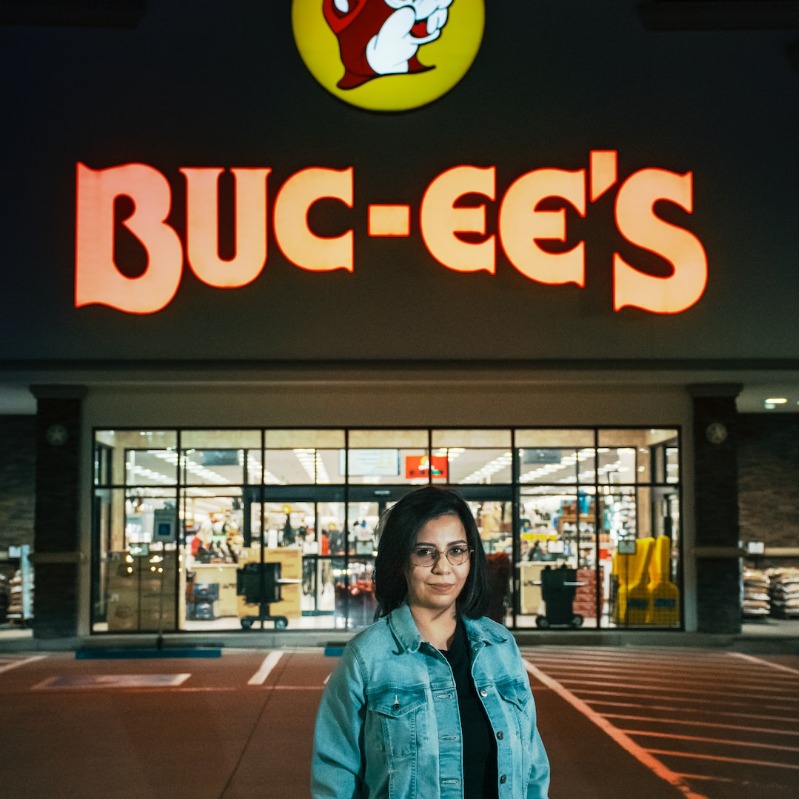 Maintaining a healthy diet while traveling might be especially difficult. You need to refuel, but the food in your camping cooler will not suffice. It's tempting to pull into the fast food drive-thru, but you don't want to squander money or consume empty calories.
Lucky for many drivers, healthy food options are on the rise at many gas station chains, particularly the likes of Buc-ee's, Valero, and other chains with in-store food bars, and more and more new gas stations, like the updated 7-Elevens, are adding end cap coolers–if not full aisles–of sandwiches, protein bars, and shakes, fruit and cheese plates, crudités and other fresh snacks and meals.
"Is it feasible to get nutritious food at a gas station?" you may wonder. However, many gas station companies have stepped up their game in terms of providing healthy food and clean restrooms. The majority of these goodies are available at any convenience store chain!
Even at the most pared-down gas stations, you can probably find hidden healthy snack options to hold you over until your next pit stop. Steer clear of the shriveled rotisserie mystery meats and instead look for our five favorite healthy gas station snacks:
Fresh Fruit
Even some of the smallest gas stations may surprise you with fruit. On a few occasions, I have been shocked to find a basket of apples, bananas, pears, and oranges near the register or on a random endcap. Just one banana will provide you with an excellent source of Vitamin B6 and fiber. Just remember to thoroughly wash your hands and skinned fruits before eating, and don't peel while driving.

Nuts and Seeds
I look for single-serving pouches, which nearly all gas stations now offer. Cashews, peanuts, pistachios, almonds, and many others are all good options. Remove the top of the wrapper and they're easy to eat while driving. Try to go for the dry roasted and unflavored options instead of the ones with added salt and powdered flavoring. One serving of almonds is a great way to get Vitamin E, healthy fats, and protein.

Protein Shakes
Nearly everyone could use a good protein shake throughout the day. Muscle Milk, Pure Protein, and OhYeah! are three of the most common brands you will find, all of which are solid options and come in a variety of flavors. Alexa's favorite, if you can find it, is Bolthouse Farm's Protein PLUS Blended Coffee, and if you really want to ramp up the protein, look for Monster Milk by Cytosport which boasts 45g of protein in one bottle.

Beef Jerky

There are a lot of brands and most will be a little high in sodium, but jerky is high in protein, low in carbs, and delicious. My personal favorites are the fresh Beef Jerky from Buc-ee's and varieties by Jack Links, and I can almost always find them at every gas station.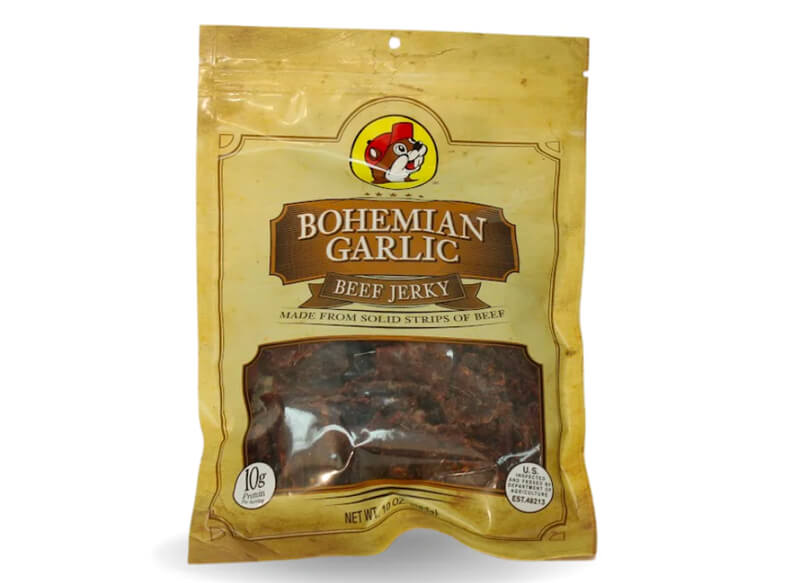 Dried Veggies
It has become a lot more common to see dried vegetables and veggie chips almost everywhere that carry food. This is great for vegetarians as well as those who don't eat enough vegetables on a regular basis. If you want the crunch of a chip, I would recommend Exotic Vegetable Chips from Terra. They are made from, as you can probably guess, sweet potatoes and beets. Buyer beware: They're so good they may replace your Lay's at home!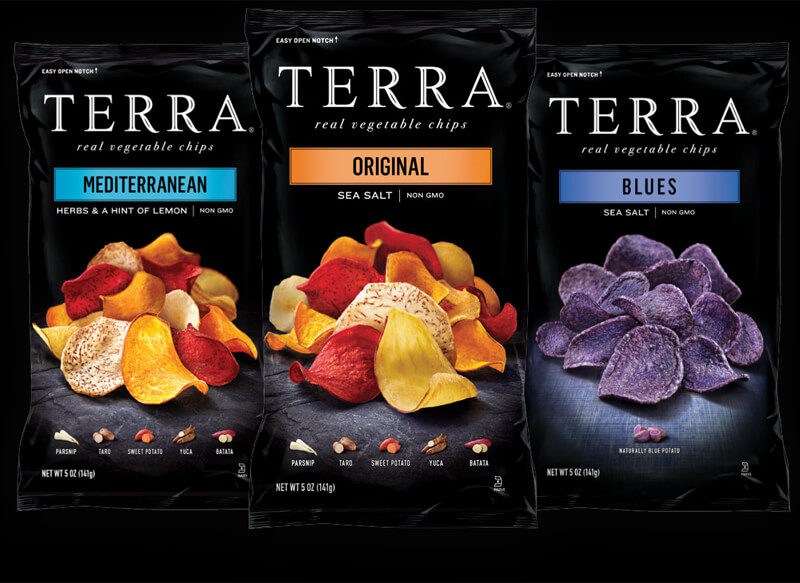 Lowest-calorie gas station snacks
When you need a quick and simple snack, it's easy to reach for an unhealthy packet of chips and soda. Make a better choice the next time you're at the gas station by choosing a snack that's low in calories, sugar, and nutritional value. It will help improve your mood, feel fantastic, and give you more energy to get through the day.
Orange – 45 calories
Salad  (w/cheese, tomato, and carrots) –  78 calories
Boiled Egg – 78 calories
String cheese stick – 80 calories
Unsalted Jerky – 82 calories (for 20-gram piece)
Apple – 95 calories
Greek Yogurt – 100 calories
Banana – 105 calories
Popcorn – 106 calories (one ounce)
Granola Bar – 132 calories (in 28 grams)
Almonds – 170 Calories (for one ounce)
Gas station snacks are often viewed as unhealthy, but they don't have to be. Many gas stations now offer a variety of healthy and low-calorie options that can make for the perfect grab-and-go snack. Whether you're looking for something sweet or savory, it is possible to find a gas station snack with fewer calories than you think. Here are some of the lowest-calorie snacks available at many gas stations.
Opt for nuts like almonds and pistachios, which are high in protein and fiber and can help keep you full longer. Dried fruit like apricots or cranberries also makes great healthy snacks, as does popcorn – just be sure to skip the buttery varieties! If you're craving something sweet, try yogurt parfaits or fresh fruits like apples or bananas.
Final Word
Gas station snacks often get a bad rap for being full of sugar and lacking in nutritional value. However, with more awareness of healthy eating and nutrition, gas stations are now offering healthier snacks that provide the same convenient accessibility. Whether you're looking for a quick pick-me-up or a snack to hold you over until your next meal, there are now many options available at gas stations that won't sacrifice your health.
After nearly two years of camping every weekend, I've compiled this list of nutritious gas station snacks to save both my waistline and my pocketbook.
When I was younger, road trips meant eating junk food. It was one of the few times my parents allowed us kids to choose candy and chips, perhaps to keep us entertained!
But, when I became a parent, I quickly realized I needed to rethink my road trip munchies. Otherwise, I faced a lot of empty calories, weight gain, and financial loss (junk food is pricey!)
So, I hope you've enjoyed my list of the healthiest foods available at almost any gas station company. Most of them will also be less expensive than that outrageously expensive bag of chips or candy you want to buy.