The days are long in West Texas, the sunsets are spectacular, and the stars shine brighter in the night sky than anywhere else on the planet. But there is a cost to seeing Texas' last great wilderness. The weather can be terrible, there is little groundwater to support you, rattlesnakes, mountain lions, and black bears are always nearby, and in the summer, you can cook your brain on the sidewalks if there is any.
The Big Bend of Texas is a spectacular desert wilderness located in the northern portions of the legendary Chihuahuan Desert, a harsh geological landmark that runs 800 miles south to near Mexico City. It's a harsh and brutal land, mostly wild and lonely, with vast skies, scorching summer temperatures, and an abundance of animals that greatly outnumbers their human counterparts.
It is home to Big Bend National Park and Big Bend State Park, both of which are excellent RV options for those wishing to get away to a distant and gorgeous stretch of Nowhere. You can leave the buggy for a day, a week, or a month and never get tired of the strange and tremendous occurrences of this place.
You'd think that trekking through this large natural area would be exhausting. You must give up many of your home comforts, right? Not if you keep the RV parked for an extra day or three and indulge in some of life's better things at nearby Lajitas Resort, Texas' most picturesque hideaway.
The Ultimate Hideout
The Ultimate Hideout, Lajitas, is a 27,000-acre private estate located between Big Bend National Park and Big Bend State Park. The site is a mixed-use development that includes a 92-room resort, a private club, and a real estate division.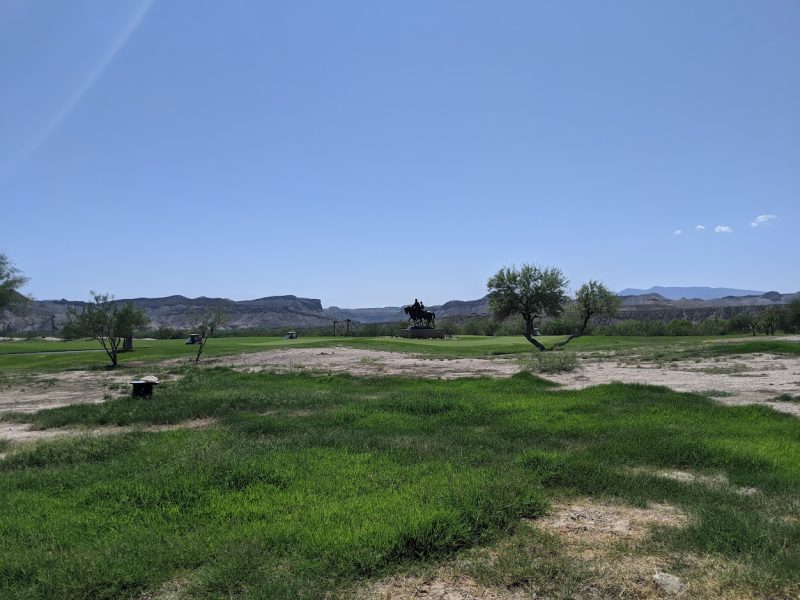 Picture a spot where Comanche Indians once roamed, Poncho Villa led raids over the Rio Grande, cowboys sat over an open campfire, and miners sipped whiskey at the Trading Post – all surrounded by spectacular Chisos mountain panoramas and the borderland beauty of the Rio Grande River. Imagine a revitalized ghost town transformed into a classy, Old West-style resort village along the Rio Grande, complete with gourmet dining, competitive golf, plenty of outdoor recreation, and a variety of spa services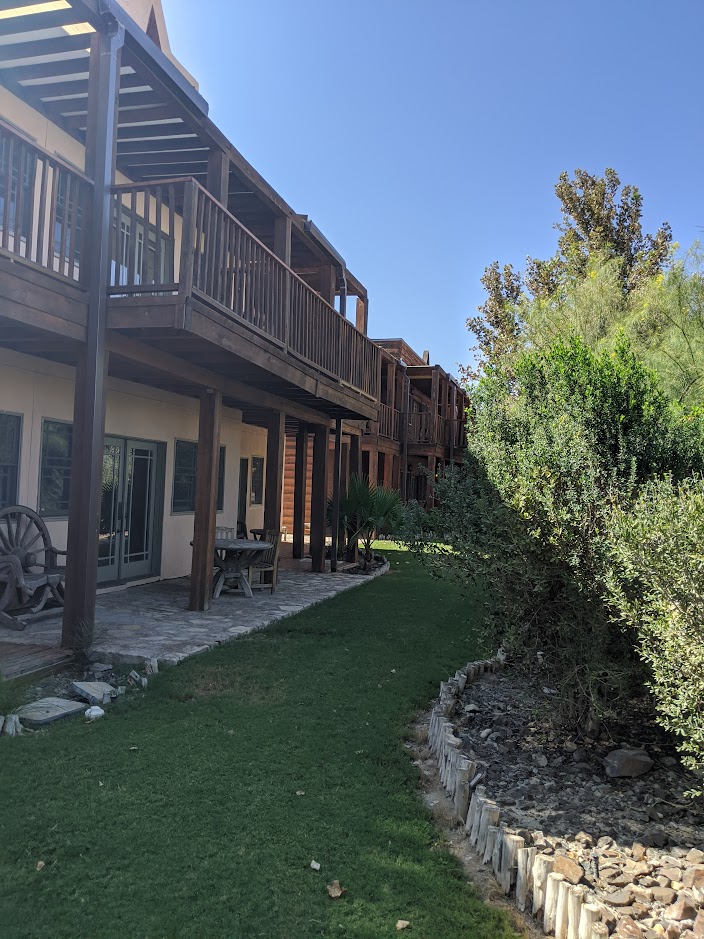 The Ambush Golf Course, Agavita Spa, Lajitas Tennis Center, Hunt Club and Lodge, Equestrian Center, Red Rock Outfitters, and various restaurants, including the gourmet Ocotillo, are among the great amenities at The Ultimate Hideout.
Lajitas is a Leading Hotel in the World, with five-star service and magnificent accommodations.
The 25,000-acre refuge, which was formerly the hideout of legendary Mexican revolutionary Pancho Villa, has been turned into an Old West town complete with hotels, lodges, saloons, restaurants, shops, and even a calvary fort. But don't anticipate prices to be as low as they were in the Old West. This resort is elite and pricey, and you should budget accordingly if you want to really enjoy it.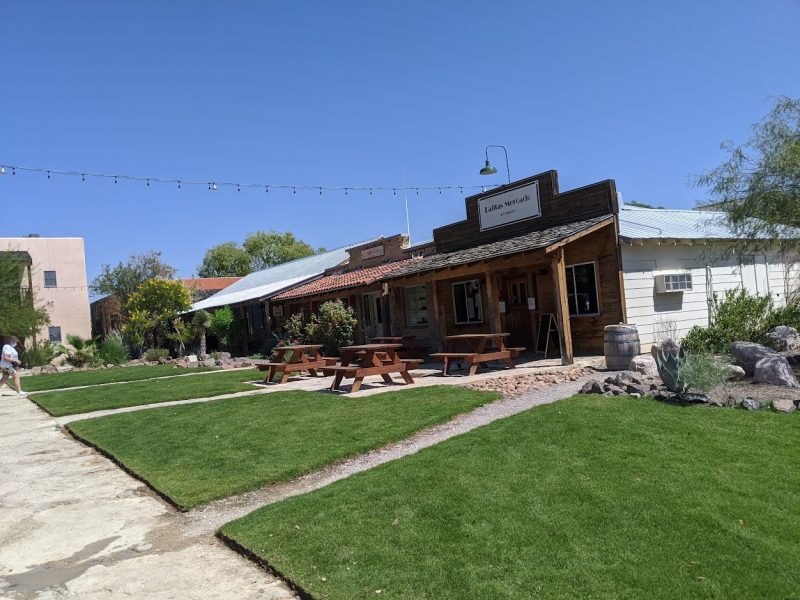 Be aware that you may fall in love with the location. If you want to pull up roots and leave the desert wilderness, there is real estate for sale, with prime homesites overlooking some of the most spectacular landscapes in the country.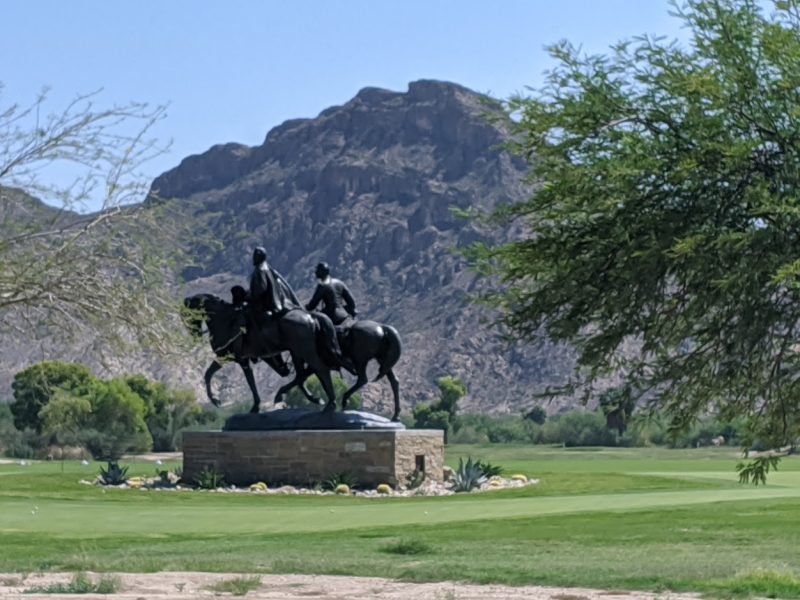 Mountain biking, history and animal excursions, night riding on your own horse, world-class tennis and golf, and hunting adventures are just a few of the outdoor activities available. If you prefer to pamper yourself, the Agavita Spa at the resort rejuvenates with treatments based on the healing desert flower agave.
Ocotillo Restaurant
There is also five-star eating, particularly at the renowned Ocotillo Restaurant. Chef Jeff Blank, known for his flair with the wild game at Hudson's on the Bend in Austin, is offering up a twist at the Ocotillo Restaurant that he refers to as "cowboy cuisine born on the banks of the Rio Grande."
Some of the Cowboy Cuisine options at the Ocotillo include venison stew topped with a jalapeño cheese cowboy biscuit and baked in a tin cup, bone-in cowboy cut rib eye grilled and topped with a West Texas cabrito enchilada and a mole sauce, and hot and crunchy fish with a Texas prickly pear glaze.
Golf
If you enjoy golf, the Ambush is a championship 18-hole course that is as distinct as Lajitas itself. The Ambush features four holes on an island in the Rio Grande and measures 7,042 yards from the back tees. This Bechtol Russell course's difficulty is misleading, as it grows in difficulty from hole to hole.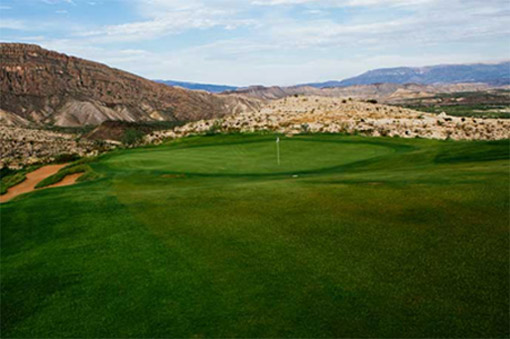 And if you want to treat yourself to luxurious magnificence but don't want to drive the rig that far into Big Bend's secluded realm, there's good news. You can leave the rig at airports in Dallas, Austin, San Antonio, and other cities and take a taxi. In fact, the taxi is a luxurious private plane that will whisk you away to the resort's private airport, Lajitas International. Just remember to carry your Gold Card.
Lajitas Resort
21701 FM170
Terlingua, TX 79852
Phone: (432) 424-5000