The Blanton Museum of Art, situated in Austin, Texas, is the art museum and research center of the University of Texas, under the College of Fine Arts. Founded in 1963, the Museum was formerly known as the University Art Museum and was later renamed the Archer M. Huntington Art Gallery, in 1980. On April 30, 2006, a new 155,000 square ft (14,400 square meters) facility was established by the Museum. Finally, the Museum was named as the Blanton Museum of Art in honor of its former chairman, Jack S. Blanton.
The art museum is dedicated to building the finest collections possible, being a center of excellence, knowledge, and learning, and serving as an important resource for teaching in a wide variety of disciplines. The Blanton serves as a gateway between the University, the city of Austin, and the State of Texas. Over the years, it has played an integral role in building an engaged and dynamic community of art lovers of all ages. The museum holds nearly 17,000 works from the United States, Europe, and Latin America. It is internationally acclaimed for its modern and contemporary American and Latin American Art, and European Old Master paintings.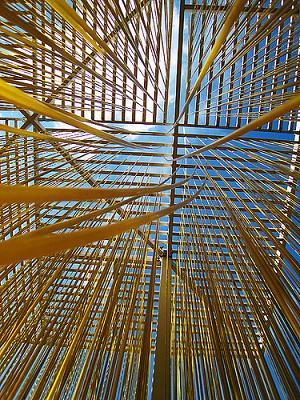 It also provides extraordinary, personal experiences to the visitors, helping them to connect art and ideas. Besides, the Blanton Museum of Art also features an encyclopedic collection of drawings and paintings. The major historical landmark nearby is the Bob Bullock Texas State History Museum. The Museum Complex offers breathtaking views of the University to the north and the State Capitol to the South. This art museum is the largest university art museum in the country and is well-worth visiting.
Address: 200 East MLK, Austin, Texas 78701
Main Telephone (recorded message): (512) 471-7324
Front Desk: (512) 471-5482
Tours: (512) 471-5025
Hours: Tues – Fri, 10 AM – 5 PM (third Thurs of each month till 9 PM), Sat, 11 AM – 5 PM; Sun, 1 – 5 PM; closed Mondays.
Website: www.blantonmuseum.org