Bandera – Cowboy Capital of the World
A short drive up State Highway 16 north of San Antonio and you'll run smack into the middle of the old west; a classic cowboy town situated in the Texas Hill Country and surrounded by flowing rivers and streams.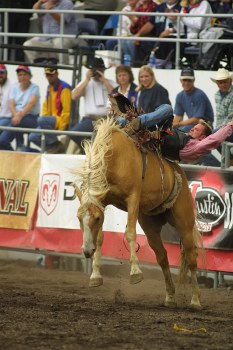 An authentic Western town surrounded both by working and guest ranches, Bandera bills itself as the Cowboy Capital of the World. And for good reason.
There's not many places in the world where you can see a live rodeo twice a week throughout the summer. It's not everywhere that cowboy hats and boots out number the sneakers in town. And perhaps no place else can you find so much "cowboy pride" as in Bandera.
Here hospitality, good manners and friendly folk rule. In Bandera, it's still safe to talk to strangers, to stroll Main Street after dark, and to take your partner to the dance in the saloon downtown.
Outstanding year-round fishing; hunting in seasons for wild turkey and white-tailed deer; camping, hiking, rodeos, horse races, two 18-hole golf courses, and country/Western dances, are just a few of the community's offerings.
Bandera's title, "Cowboy Capital of the World", originated when it became a staging area for the great cattle drives of yesteryear. When ranching fell on hard times in the 1930's, an enterprising rancher decided to take in "dudes" to help him through the depression.
Medina, 13 miles from Bandera, is the Apple Capital of Texas. Love Creek Orchards Cider Mill and Country Store features fresh apples and apple products. Group tours of the orchard including box lunches or cookouts can be arranged. For more information, call: (830) 589-2588.
Western wear, saddles, cypress and Southwestern furniture, custom hand-torched steel gate entrances, yard signs, and unique items for home and patio antiques, and boutiques are just a few of the interesting shops you will find in Bandera.
For the naturalist, over 200 birding species have been identified in Bandera County. Excellent public birding opportunities are available in Hill Country State Natural Area, Bandera City Park and Lost Maples State Natural Area. Private facilities offer wide range of nature viewing opportunities.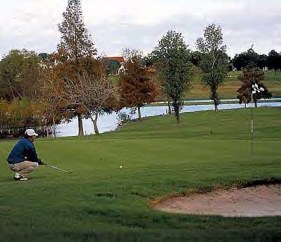 Bandera County boasts two 18 hole golf courses open to the public. Contact:
Flying L Guest Ranch (800)292-5134 or (830)460-3001
Lost Valley Resort Ranch and Golf Course (830)460-8008.
Honky Tonks, Country Music and dancing are an integral part of Bandera's history. Live dances are held every Wednesday, Friday and Saturday nights throughout the year.
Bandera Area attractions
Dude and Guest Ranches
Whether you call them guest ranches or dude ranches, Bandera has plenty. Some are rustic; others are equipped with all modern conveniences.
Frontier Times Museum
Old West relics, Western art and antiques, plus Indian artifacts. Variety of items range from centuries-old Chinese temple bells to Buffalo Bill Wild West Show posters. Admission.
Address: 506 13th St
Hours: Open Daily 10 a.m. – 4:30 p.m. and Sun. 1 – 4:30 p.m.
Telephone: 830/796-3864
Hill Country State Natural Area
Minimum development characterizes this 5,369-acre park in the heart of the Texas Hill Country. Primitive camping is permitted in a 20-acre designated site. Horseback riding, backpacking, and hiking are popular activities. On F.M. 1077, 10 miles west.
Address: 10600 Bandera Creek Rd
Historical Tours
Walking or driving tours of Bandera County are available. See the original jail and county courthouse and some of the oldest buildings in the county along historic Eleventh St. Also, watch saddle makers and blacksmith. You can also tour a working Longhorn ranch. Information on self-guided tours can be picked up at the Bandera Convention and Visitors Bureau.
Polly's Chapel
Built in 1882 by Jos Policarpo Rodriguez, this picturesque church still stands in the tree-covered hills of Bandera County on Privilege Creek. Rodriguez, known as "Polly," was born in Mexico and came to Texas with his father as a child. He became famous as a scout for the U.S. Army, an Indian fighter, a guide, a hunter, and a minister. He joined the Methodist Church and was licensed as a Methodist preacher. He built this tiny chapel with his own hands. Just a short distance from the chapel is a well-tended graveyard where Polly is buried. Chapel usually open. Off Texas 16 about six miles southeast of Bandera.
Scenic Drives
Beautiful Hill Country landscapes in almost any direction from Bandera: Texas 173 north winds through scenic vistas to Camp Verde and Kerrville. Texas 173 south rolls to southern edge of hills and enters lower South Texas Plains. Texas 46 east explores steep-shouldered scenery through community of Pipe Creek to German-accented town of Boerne. Texas 16 and F.M. 470 west is one of the best dramatic blue hills enfold small green valleys threaded by sparkling creeks.
St. Stanislaus Catholic Church
Built 1876, it serves the Polish settlement dating from 1855, one of oldest Polish parishes in U.S.