Houston, the largest city in Texas and the fourth-largest in the United States, was established in 1836 by brothers John Kirby Allen and Augustus Chapman Allen. Nestled on the banks of Buffalo Bayou, the city of Houston has been named after General Sam Houston, the former President of the Republic of Texas who had commanded at the Battle of San Jacinto. The city has also received a number of nicknames such as "Bayou City", "Magnolia City", "H-Town", and "Clutch City". However, the official nickname given to Houston is "Space City" as it is home to NASA's Lyndon B. Johnson Space Center.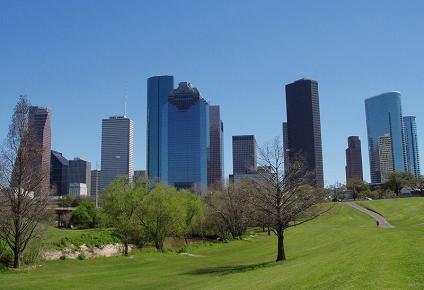 Houston is well known for arts and culture. There are as many as 9 major performing arts organizations and 6 performance halls in the Theater District, situated in Downtown Houston. The permanent, resident, professional companies in major performing arts disciplines include the Houston Grand Opera, the Houston Ballet, the Houston Symphony Orchestra, and the Alley Theater. Besides, the city is also home to a number of smaller progressive art organizations, local folk artists, and art groups. The main annual art event held in the city is the Bayou City Art Festival. Other annual events hosted by the city include the annual Houston Livestock Show and Rodeo, the Houston Pride Parade, the Art Car Parade, the Houston Greek Festival, and the Houston Auto Show and the Houston International Festival.
Other place of tourist interest in Houston is the Museum District, which is home to various cultural institutes and exhibits. The main attractions in this area include the Museum of Fine Arts, the Contemporary Art Museum, the Houston Zoo, the Holocaust Museum Houston, and the Houston Museum of Natural Science. Other main attractions in Houston include the Space Center Houston, the Hermann Park, Houston Arboretum and Nature Center, the Galleria, and San Jacinto Battleground State Historic Site. The other facilities situated in the nearby Montrose District include the Menil Collection and the Rothko Chapel. Houston is rich in art, culture, and history. It has a lot to offer to its visitors and is also considered as a shopping paradise.