The city of El Paso positioned in the westernmost part of Texas is the state's 6th largest city and the seat of El Paso County. Spread over 248 square miles (642 sq. km.), the population of the city is just above 700,000 making it the 4th most populous city in Texas. The Franklin Mountain ranges, running from north to south, divide El Paso into two halves.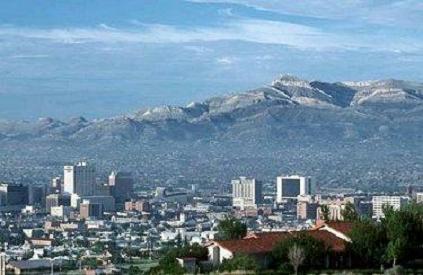 El Paso offers visitors several thrilling experiences from historic, cultural to leisure activities. The Chamizal National Memorial that highlights the Mexico – US border history, the adorable animals of the El Paso Zoo, the picturesque Franklin Mountains State Park, the McKelligon Canyon, the quaint Cathedral Church of Saint Patrick and the magnificent Hueco Tanks State Historic Site are some of the sites in the city that attract tourist attention. Other landmarks in El Paso include the University of Texas at El Paso, the US Army installation in Fort Bliss and White Sands Missile Range.
From El Paso acclaimed destinations such as the Big Bend National Park, Carlsbad Caverns National Park, Guadalupe Mountains National Park and Lincoln National Forest are easily accessible.
The climate of El Paso is sunny almost all round the year, with summer temperatures touching 95°F (35°C) and winters up to 60°F (15°C). No wonder, residents of El Paso have no need for winter clothing all year round.
Chamizal National Memorial
Built in the memory of a harmoniously settled century old border dispute between Mexico and the United States of America, the Chamizal National Memorial in El Paso, Texas, is a constant reminder of the historic ChamizalĀ Convention of 1963 which was a milestone in the ties of these two nations. Spread on 55 acres of land, which was part of the disputed territory, the Chamizal National Memorial is a National Park Service unit apart from being listed on the National Register of Historic Places.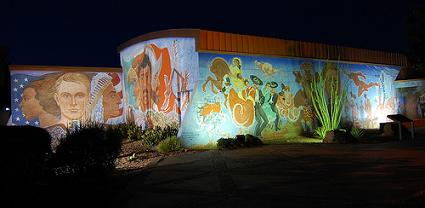 Within the park boundaries, visitors will find art galleries, cultural center, an amphitheatre and a Visitor Canter with the latter also hosting a history museum that highlights the US-Mexico border history description. The galleries hold exhibitions by artists who are admired for their depiction of the history and backdrop of the border region.
An attraction for theatre lovers is The Siglo de Oro Spanish Drama Festival which has some great shows taken from Spain's Golden Age. Put up in both English and Spanish, this theatre is in operation for over 31 years and has hosted over 250 creations till date.
Visitors can make use of the rich resources offered by the visitor center to deepen their understanding about the issues that once affected Mexico and the USA, the path to their resolution and above all the culture and heritage of the border territory.
The near 2 mile Cordova Island Trail around the park, which offers some scenic views of the surrounding Franklin and Juarez Mountains, is recommended for one and all.
Address: 800 S. San Marcial, El Paso, Texas 79905